Recall Alert – Little Jumpers Trampolines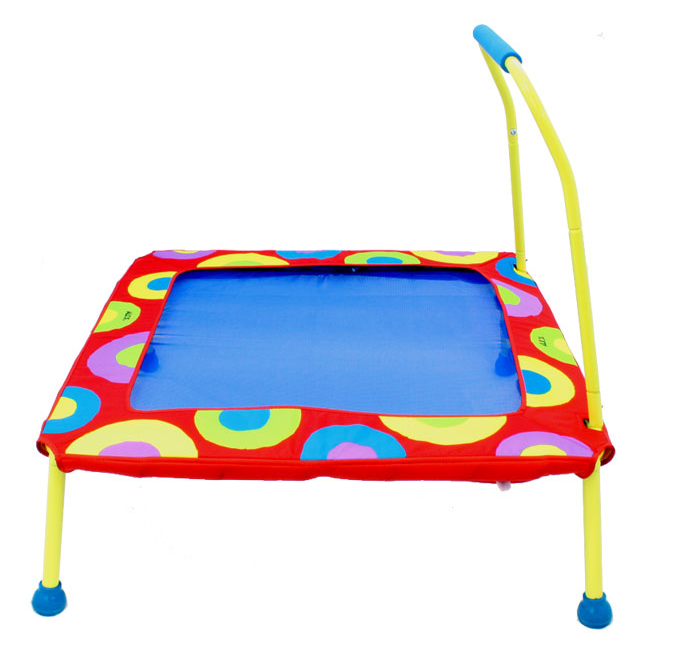 Recall Alert
DETAILS: Alex Model 786X Little Jumpers Trampolines imported by Panline USA Inc. of Northvale, N.J.; sold at independent specialty toy and retail stores from January through March 2012. The product is a small, toddler-sized trampoline with a yellow and blue colored handlebar over the top of the trampoline for toddlers to hold on to while jumping. The trampoline has a blue mat and orange pads with different colored circles printed onto the pads, yellow legs and blue feet. A white label is sewn into the underside of the orange pads which has "786X Little Jumpers Trampoline" printed above the bar code. The trampolines were manufactured in China.
WHY: The handlebar can break, posing a fall hazard.
INCIDENTS: None reported.
HOW MANY: About 8,000.
FOR MORE: Contact the firm at 800-666-2539 Monday through Friday between 9 a.m. and 5 p.m. EDT, or visit the firm's website at http://www.alextoys.com/safety .