Host a Keurig Vue House Party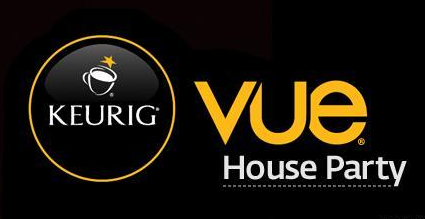 ** House Party Alert **
The Keurig® Vue® brewing system is Changing the Way America Brews. Get your friends together to explore the new Keurig® Vue® and discover how it brews what you love, the way you love it. Enjoy stronger, bigger, hotter coffee, plus tea, hot cocoa, iced drinks and delicious specialty beverages, too. Everyone will savor every sip and have a blast with great games and activities! Host spots are limited, so apply today!
You'll love your exclusive Party Pack, which will contain:
Keurig® Vue® packs
Keurig® Vue® apron
Keurig® Vue® napkins, cups and lids
Brew Over Ice tumblers
Cookies to accompany your beverages
After Coffee Signature Peppermints
Exclusive savings
And a special surprise!