Home Depot Donates 2,500 Smoke Alarms to Local Fire Department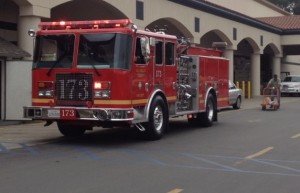 Hi, I'm Tayler, BudgetSavvyDiva Helper.  I attended a wonderful event this past weekend at a local Home Depot Store where the Home Depot  Store donated 2,500 smoke alarms to a local fire department.
The holidays are a great time to keep home safety top of mind. According to the National Fire Protection Association (NFPA), between 2005 and 2009, U.S. fire departments responded to an estimated annual average of 240 home fires that began with Christmas trees. To help families protect themselves from the dangers of holiday home fires, The Home Depot is partnering with Kidde – the world's largest manufacturer of fire safety products – and the NFPA to donate 2,500 Kidde battery-operated smoke alarms powered by 10-year Lithium Ion batteries to a local fire department.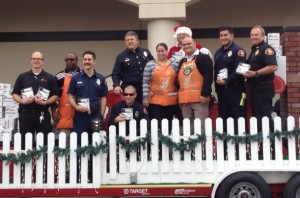 The employees of the Home Depot and local fire fighters joined together to spread the word of fire safety to the community and have a donation ceremony for 2,500 smoke alarms to a local fire department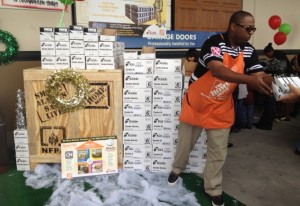 They handed out smoke alarms to families who attended the event as the fireman explained fire safety to the crowd and the importance of having "working" smoke detectors in your home.  If you didn't have one in your house, they gave you two.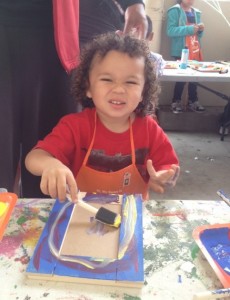 I brought my little brother along to take part in the monthly Home Depot Kids Workshop that was also being held that morning.  He loved making the holiday picture frame.  Our mom will be so excited to get it for Christmas.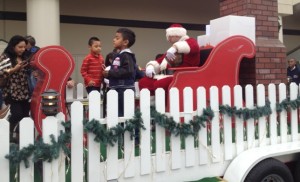 And then to top off the end of the day, Santa came to visit.  He handed out candy canes to all the kids and kids got to go sit up on his lap and pose for pictures.  A great end to a wonderful event for the community.