Orange Creamsicle Whoopie Pies Recipe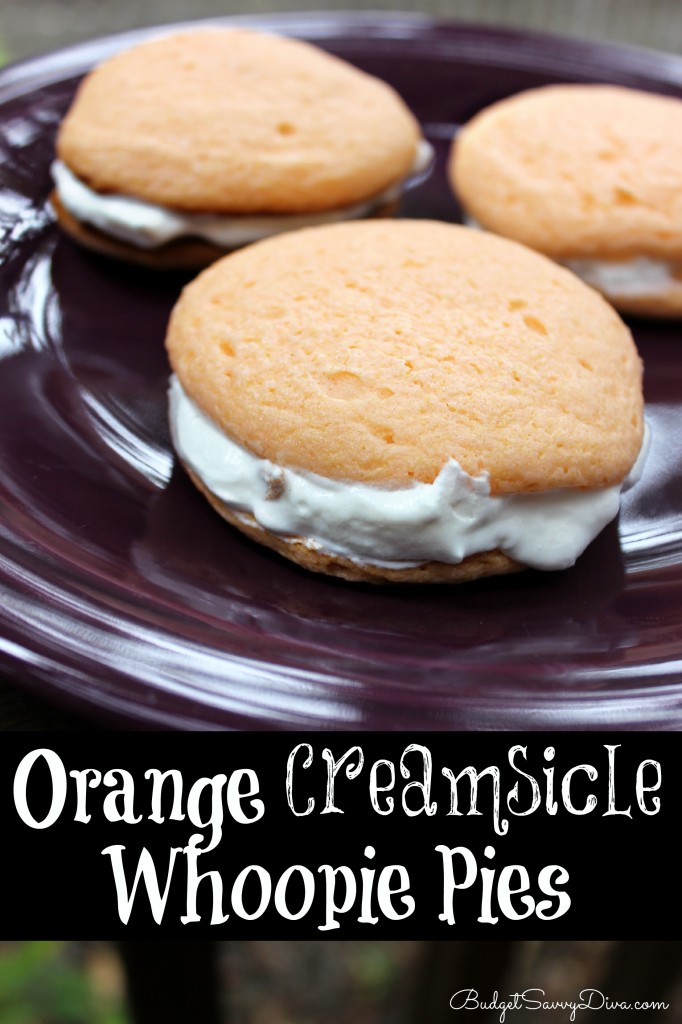 Make sure to pin the recipe or REPIN
Everyday at 1 pm PST/ 4pm EST Budget Savvy Diva posts a NEW RECIPE 🙂 I might miss t his time every now or then – but I know you understand
Make sure to follow Budget Savvy Diva on Facebook 🙂
Find Copy Cat Restaurant Recipes HERE
Find Crock Pot Recipes HERE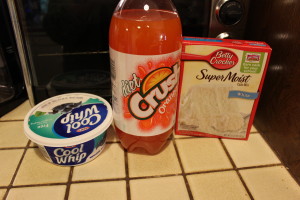 Ingredients
1 box of white cake mix
8 oz of Orange Soda
Cool Whip
Direction
Mix the soda and dry cake mix together. You do not need to add anything else to the mixture ( eggs, water, oil, etc)
Take a cookie sheet lined with parchment paper – place a dollop ( 2 – 3 Tablespoons of batter) on the cookie sheet. You should get 8 dollops
Bake for 10 – 12 minutes
Let cool
Place 1 tablespoon of cool whip on the bottom of each cake
Place 2 halves together to make a sandwich
Enjoy!
If you make any of my recipes or crafts please take a picture and place it on Instagram or Twitter – use the hashtag #budgetsavvydiva so I can easily find it 🙂
For more Halloween Ideas Please Check out the Budget Savvy Diva Halloween Pinterest Page
Make sure you are following Budget Savvy Diva on Pinterest

Orange Creamsicle Whoopie Pies Recipe
Ingredients
1 box of white cake mix
8 oz of Orange Soda
Cool Whip
Instructions
Mix the soda and dry cake mix together. You do not need to add anything else to the mixture ( eggs, water, oil, etc)
Take a cookie sheet lined with parchment paper - place a dollop ( 2 - 3 Tablespoons of batter) on the cookie sheet. You should get 8 dollops
Bake for 10 - 12 minutes
Let cool
Place 1 tablespoon of cool whip on the bottom of each cake
Place 2 halves together to make a sandwich
Enjoy!
Recipe from HERE