Walmart: Changes to Holiday Layaway Program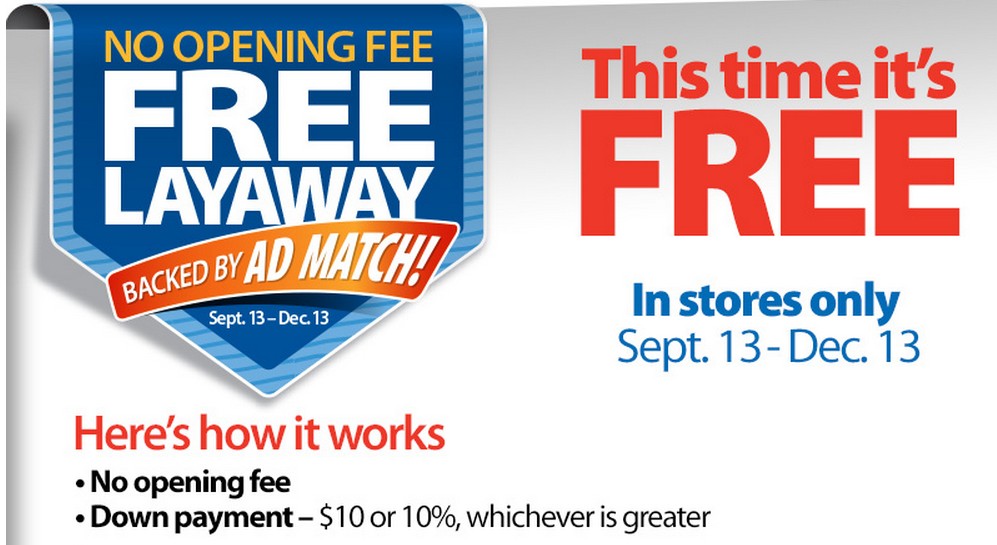 Walmart has just announced the changes to their Layaway program for this holiday season!
There will be no opening fee this year and down payment required for $10 or 10%, whichever is greater.
Some of the other rules for this year are as follows:
Individual items must be $15 or greater, total purchase must be $50 or greater
Layaway begins September 13.
Final payment and pickup must be made on or before December 13.
If cancelled, $10 cancellation fee, down payment refunded
Go HERE for all the details.