Easy Creamy Cheesy Chicken Casserole Recipe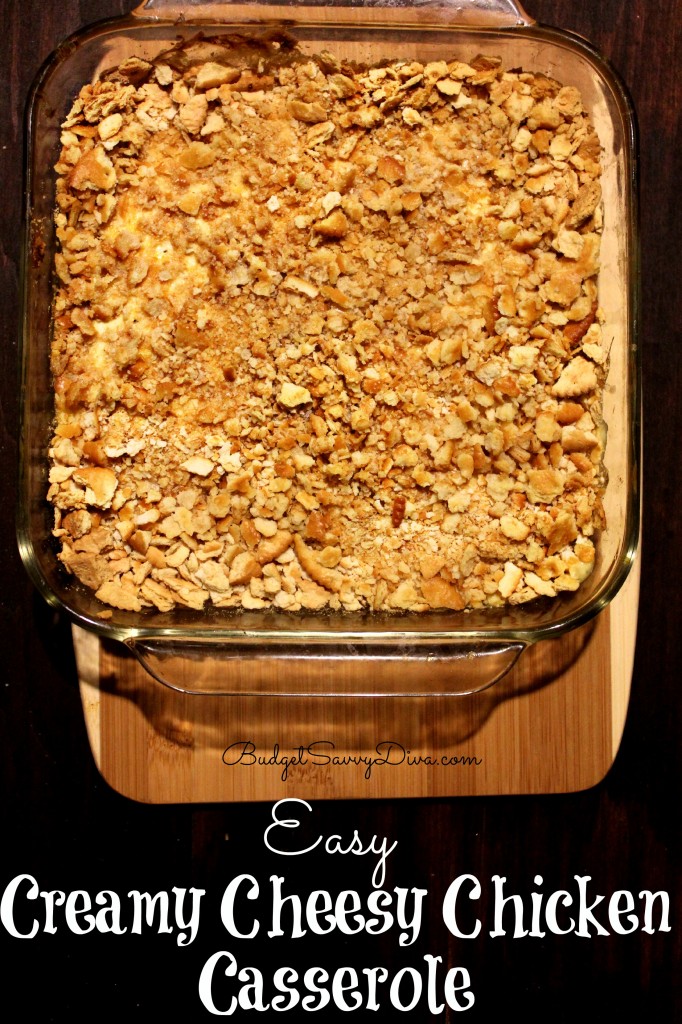 First off this is a recipe I have made countless time – it is usually one I make when I have leftover chicken – but beyond that I have a story for you.
If you did not know I take my recipe pictures using natural lightening – which I found to be the best after a few years of trial and error. WELL – the sun was setting when I went to take this picture and the battery died
So I did not panic – went to charge the battery for five minutes. After 5 minutes the battery was still dead – because the charger broke!!!!!
Sigh long story short this picture was taken with artificial lightening and the outcome is something I am not in love with —- BUT this recipe is SOOOO good I have to post it
Trust me this recipe is a winner even though the pictures looks like something you would see in a 3rd rate diner menu
Okay let's get on with the recipe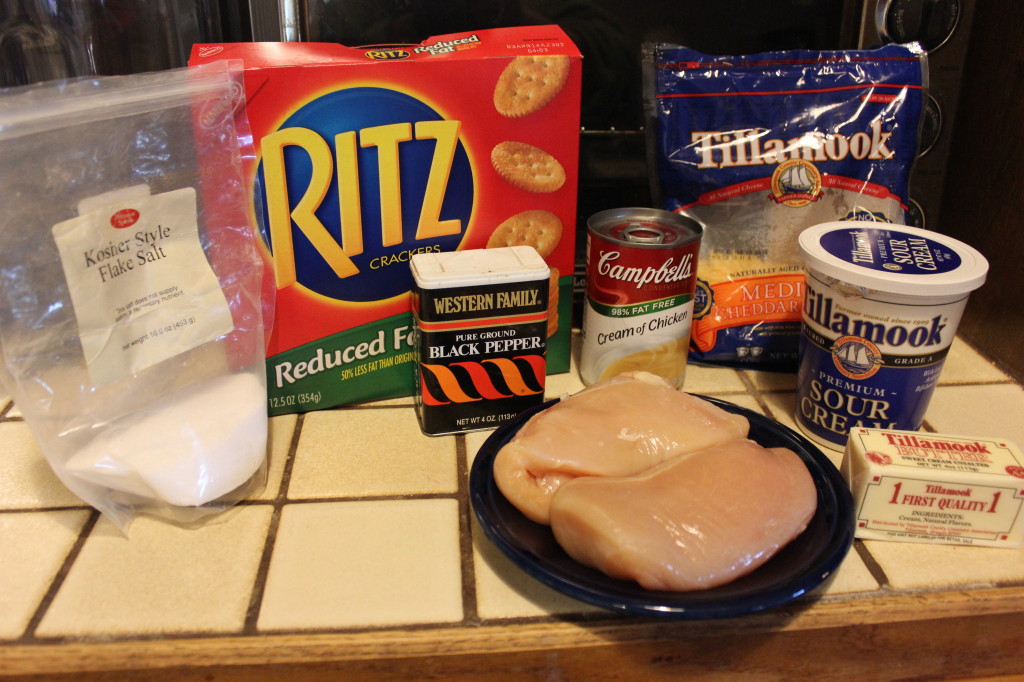 I told you that it is a easy recipe – most everything you need is in the kitchen already
To make this dish gluten – free simply use gluten – free cream of chicken soup and gluten – free crackers
The recipe calls for cooked chicken breast – I pan- friend this chicken and finished it off in oven at 350 for 20 minutes – meaning I cooked it in a pan on all sides so there was a nice crust then I put pan ( with the chicken still on it ) in the oven to finish the cooking
I then chopped up the chicken – I seasoned simply with salt and pepper on each side
Easy Creamy Cheesy Chicken Casserole Recipe
Ingredients
2 Chicken Breasts - Cooked and Diced
1 Cup of Sour Cream
Pinch of Salt
Pinch of pepper
1 Can of Cream of Chicken Soup
1 Cup of Ritz Crackers Crumbs
1 Cup of Medium Cheddar Cheese
½ Stick of Butter - Melted
Instructions
Preheat oven to 350
In a greased 8x8 dish place chicken
In a bowl combine the following - sour cream, pepper, salt, cream of chicken soup, and cheddar cheese
Spread sour cream mixture on top of the chicken
Sprinkle ritz crackers on top of the sour cream mixture and drizzle butter on top
Bake uncovered for 25 - 30 minutes ( it should be a warmed through)
Enjoy!