Chocolate Peanut Butter Croissant Recipe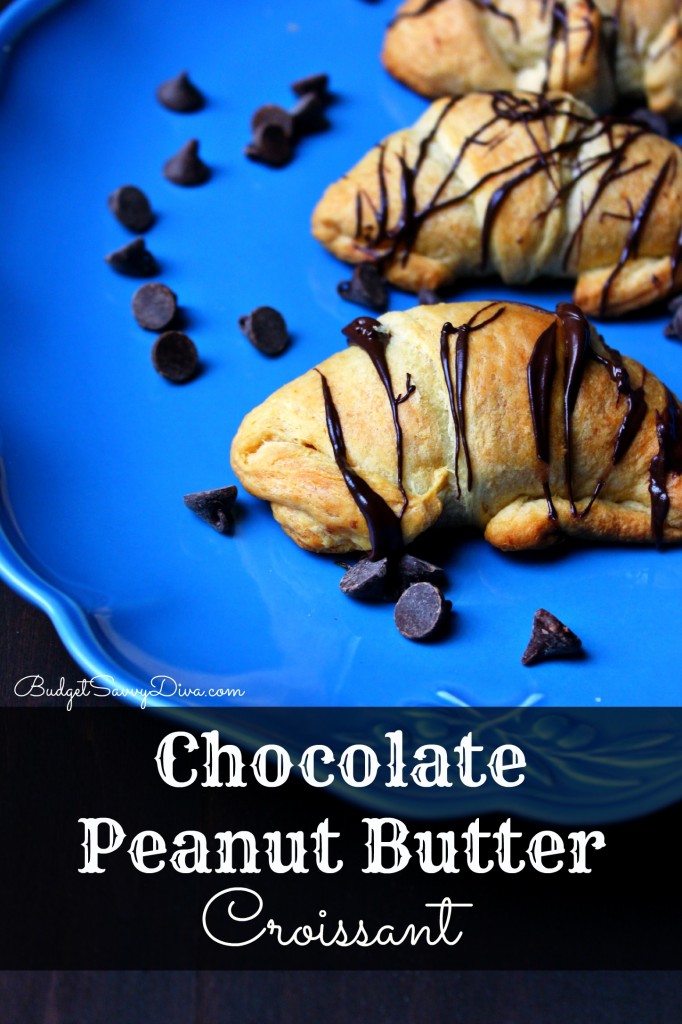 I have two passions in this life – eating peanut butter and chocolate. It is sorta a life calling — my thighs might not be happy about it but my tummy is 😉
This is the perfect dessert or breakfast when you really want people to think you are great in the kitchen.
My whole family tasted this recipe and thought they were out of this world little did they know I whipped these up while watching "My Cat From Hell" on the TV.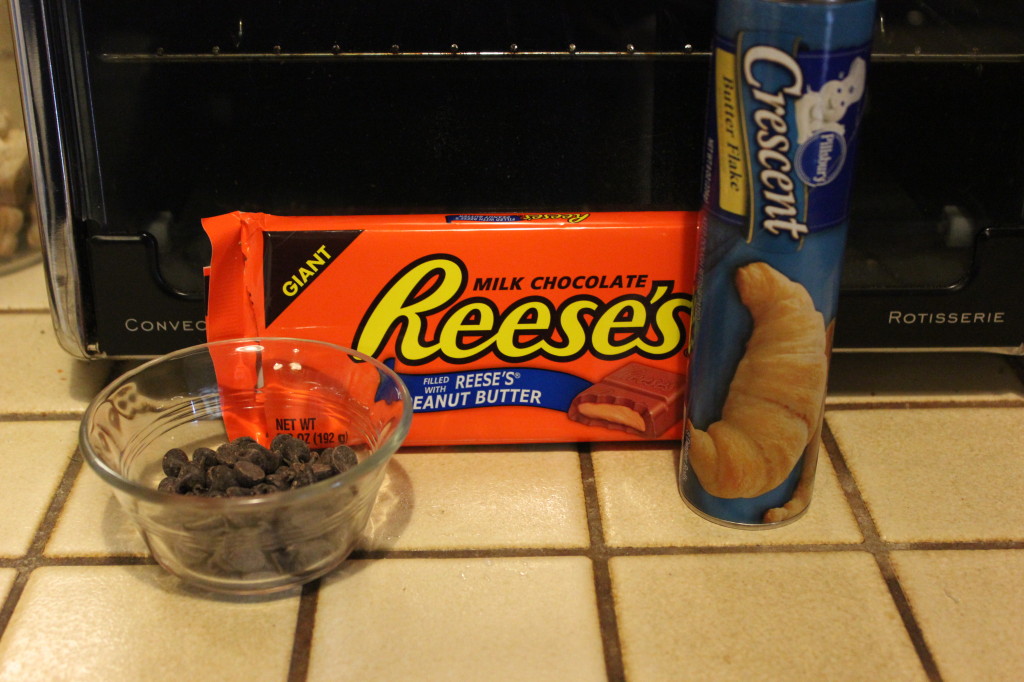 Everything you need is above ( I know it really is simple)
SOOOOO I have a story for you. My husband, dad, and I were shopping at Winco for the ingredients for a few of my recipes. I was looking for a certain type of filled chocolate and could not locate it — seriously I was running all around the store and it was NO WHERE to be found
I ended up in the candy section trying to think of some alternative and this GIANT Reese's candy bar caught my eye
SO it is Reese's in bar form — I knew it would be perfect and yummy
I am sure I got some weird looks for people shopping that day BUT it was worth it 🙂
The recipe to make Chocolate Peanut Butter Croissants is beyond simple and easy – I made sure to take a picture of what it will look like inside once it is done
Thank you Dad for holding the croissant while I took the picture 🙂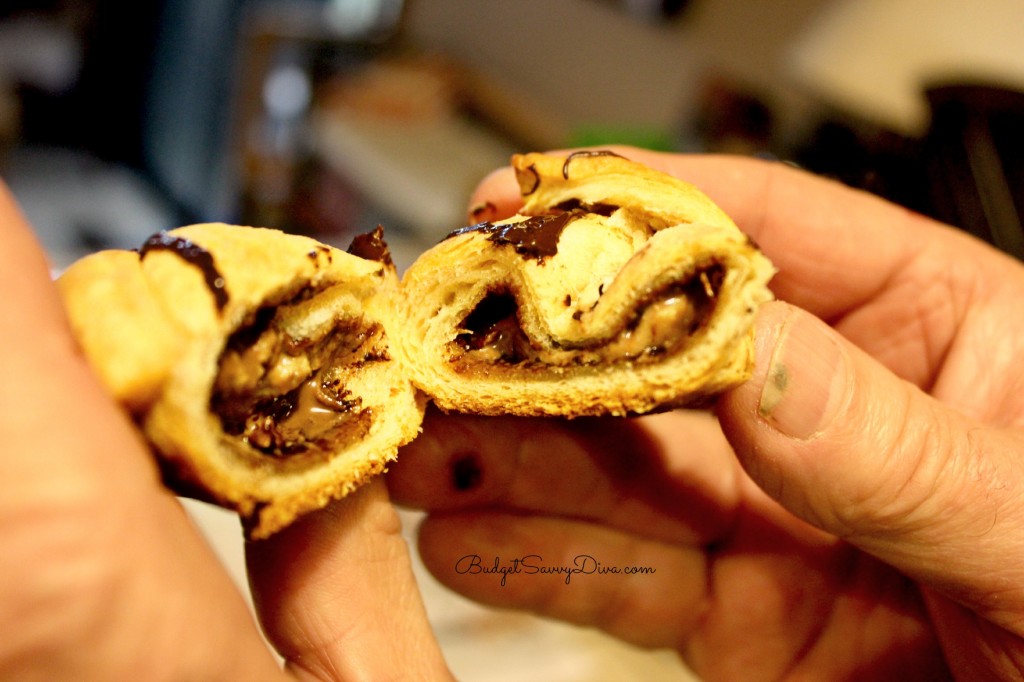 Here are some closeup shots 🙂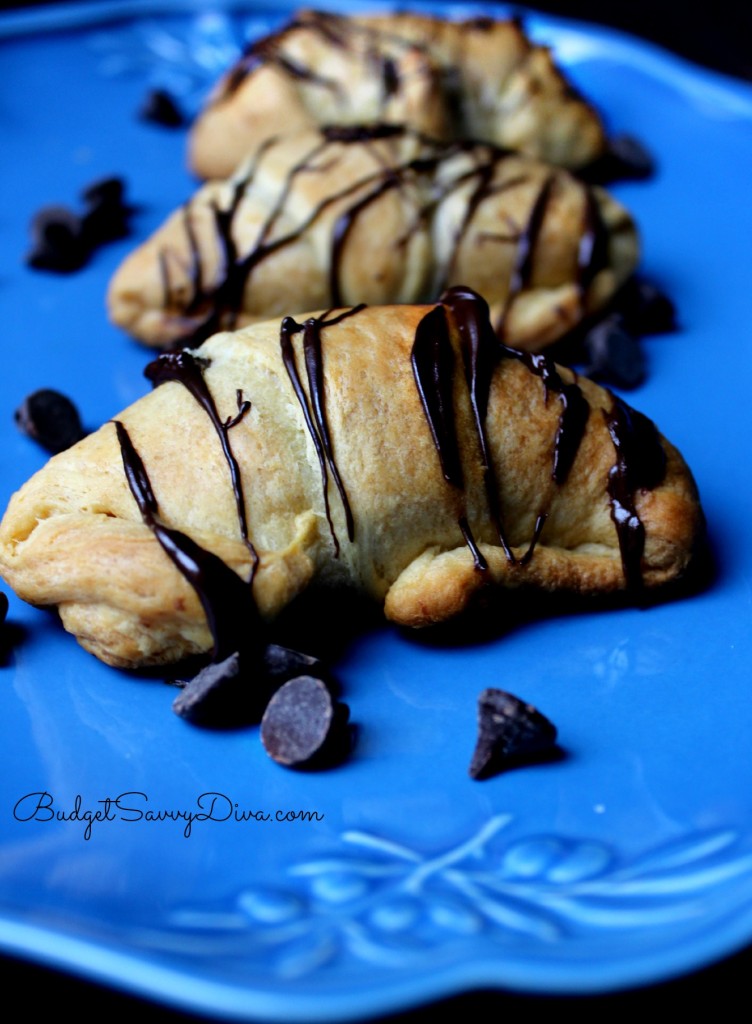 Like always my dad helped me style the picture — when you take a picture of food you tend to focus on one piece of the dish ( like the first croissant on the dish in the picture above) — well my Dad and I had a hard time choosing the "prettiest croissant"
I really like the one below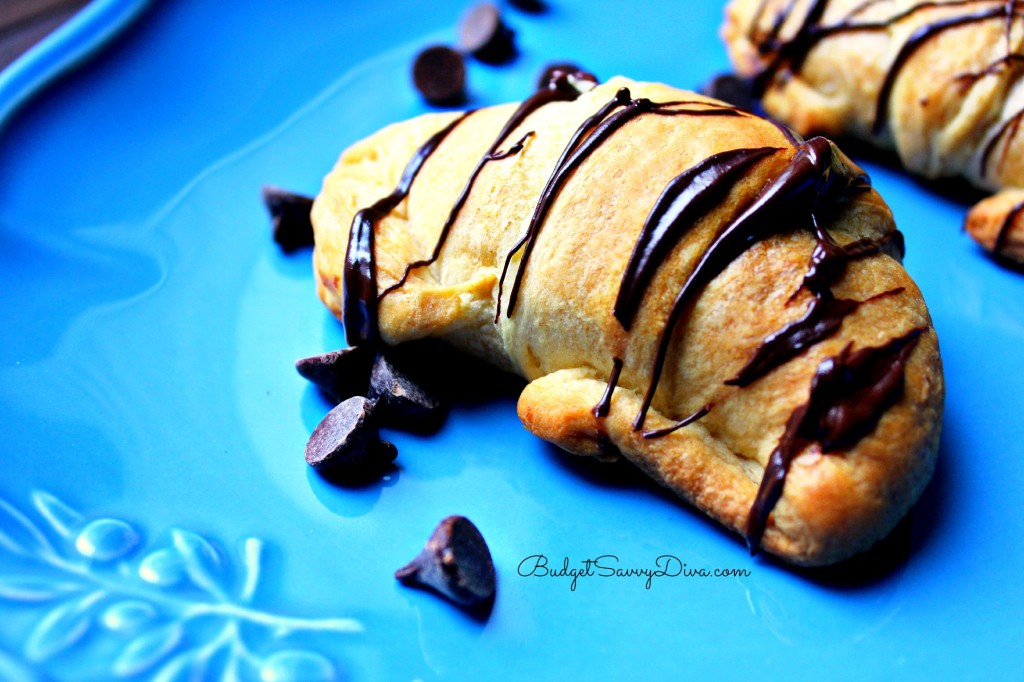 and he really liked this one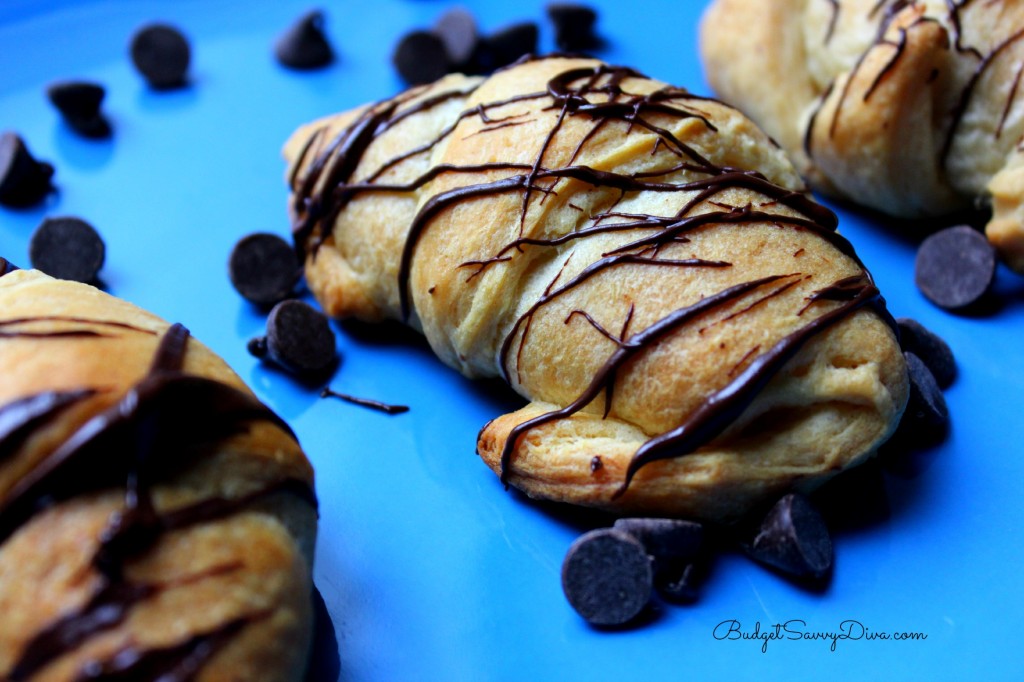 which one do you think looks best?
Thank you sooo much for taking the time to check out this recipe – I would love to hear if you plan to make it or not 🙂
Chocolate Peanut Butter Croissant Recipe
Ingredients
½ Cup of Chocolate Chips
1 Roll of Crescent Rolls
Reese's Peanut Butter Bar
Instructions
Preheat Oven To 375
Place one peanut butter chocolate square into the center of each crescent roll triangle
Roll the dough into croissant shape.
Place croissants onto a cookie tray lined with parchment paper
Place tray into the oven and cook until golden brown about 15 - 20 minutes.
Melt the rest of the chocolate chips in the microwave. Heat the chips for only 30 seconds at a time so you will not burn the chocolate.
Drizzle melted over cooked croissants.