Chocolate, Peanut Butter, Banana French Toast Casserole Recipe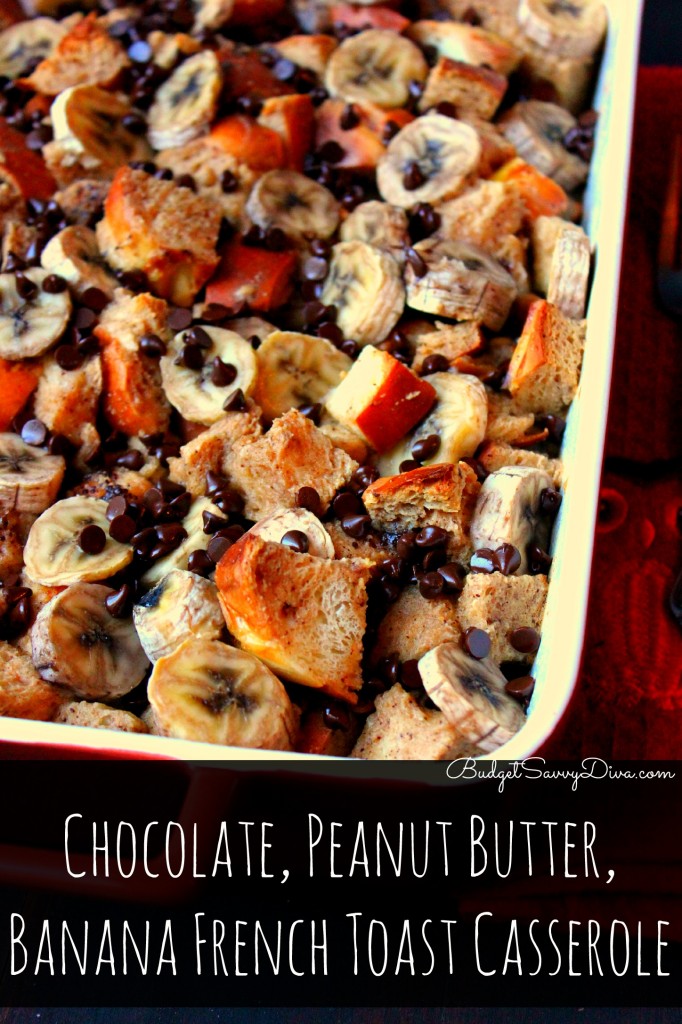 I love making casseroles. My dad and I were trying to come up with the most AWESOME breakfast "sweet" casserole and here it is
We have chocolate!
We have peanut butter
and we have banana!
And they all marry together in this casserole 🙂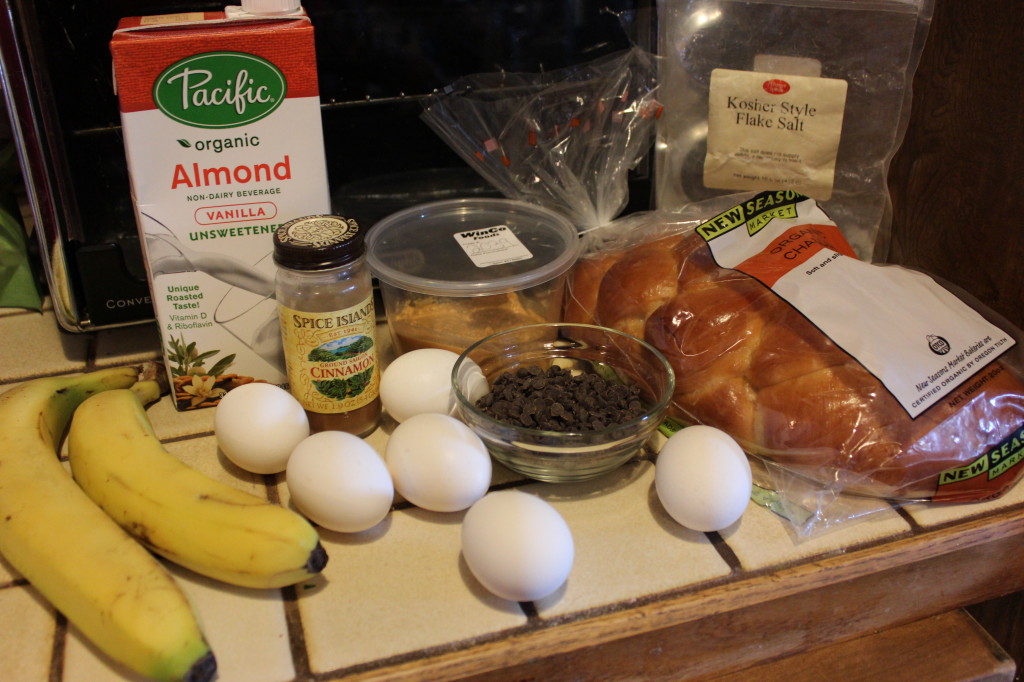 I love that we decided to keep it simple – you might notice that we did not use syrup – feel free to use it and powdered sugar.
I did not want to go too crazy on the sugar
I also used Almond milk – feel free to use regular milk or soy milk ( same measurements apply)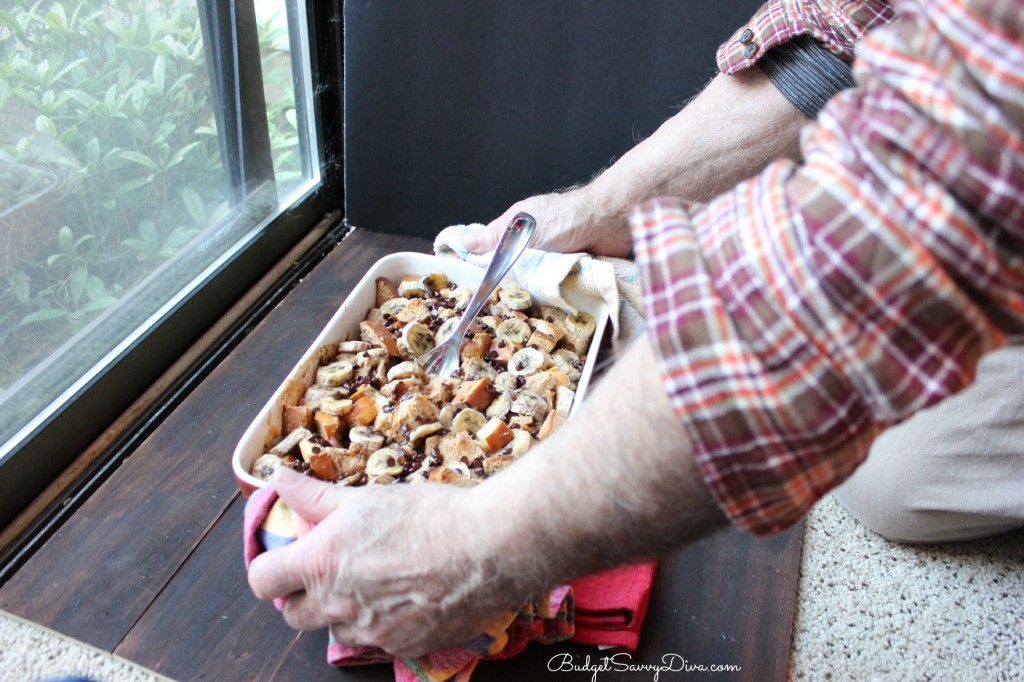 Here is my dad setting up the dish for me to snap pictures 🙂 I love showing you guys behind the scene pictures — do you like them?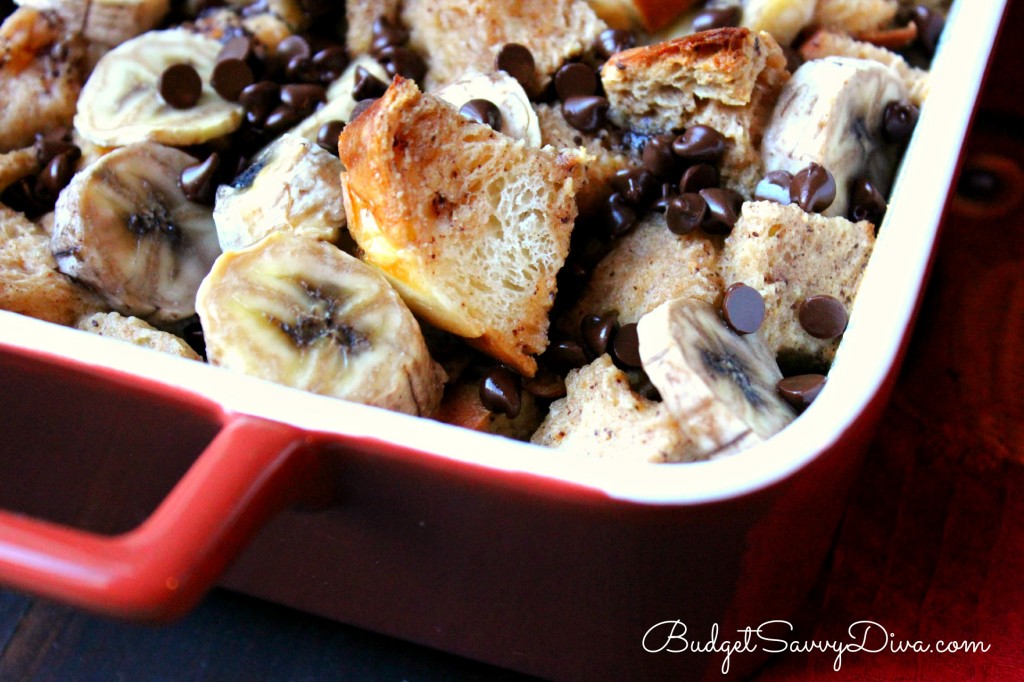 We really hope you try and make this recipe 🙂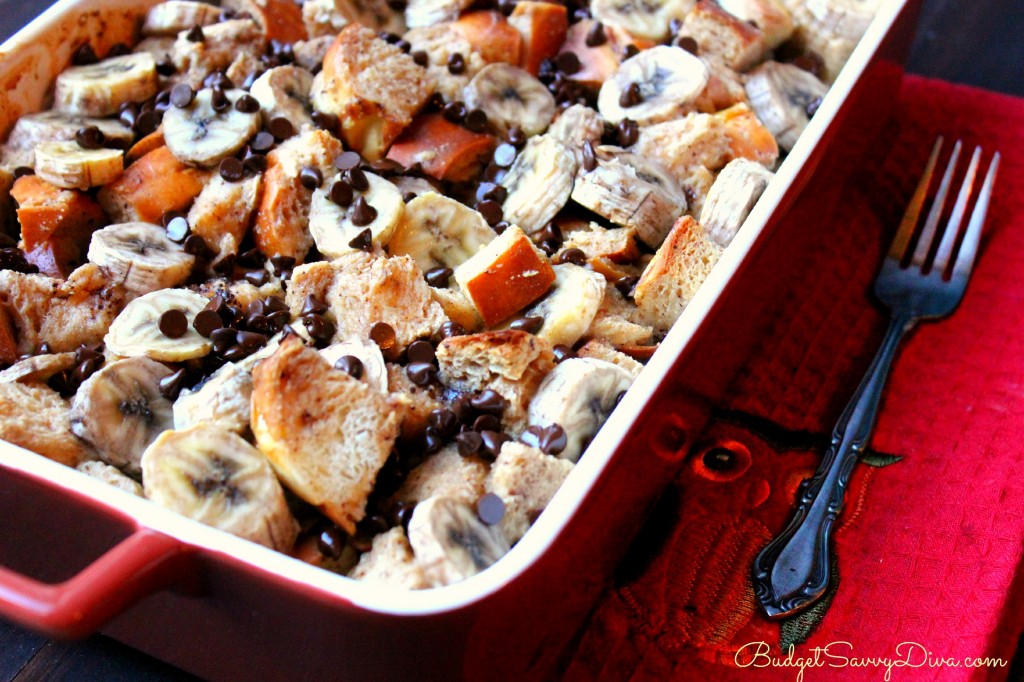 Can you spy my owl towel ( love the dollar section at Target )
If you do try this recipe please leave a comment on what you thought – it helps other readers know if they should make it or not 🙂
Love You Guys!
Chocolate, Peanut Butter, Banana French Toast
Ingredients
1 loaf of day-old challah bread - Cut into cubes
2 ripe bananas - sliced
½ cup chocolate chips ( mini)
½ cup peanut butter
¼ cup almond milk
1 teaspoon cinnamon
6 eggs
pinch of salt
Instructions
Preheat oven to 350 - grease 9x13 pan
In a large bowl - fold chocolate chips, bananas, and bread
In a blender - blend peanut butter, milk, cinnamon, eggs, salt
Blend till smooth
Pour mixture over bread - fold well l
Pour entire mixture into the casserole dish bake uncovered for 35 minutes
Enjoy!