How To Make Homemade Sprinkles Recipe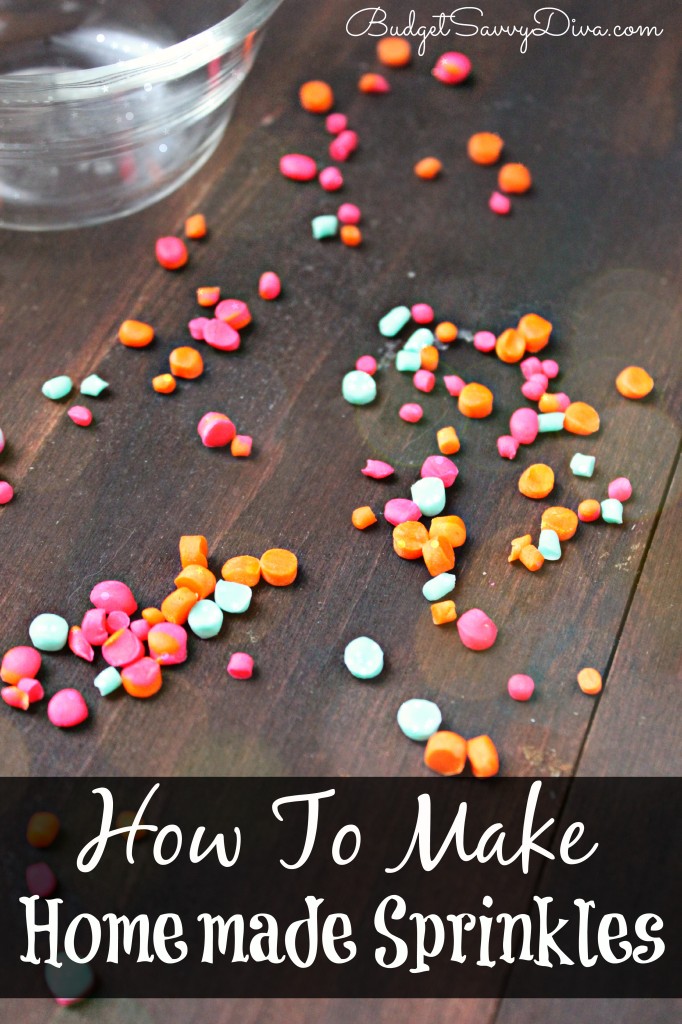 Make sure to REPIN this Recipe HERE
I love sprinkles.
Okay that is an UNDERSTATEMENT …. I LOVE Sprinkles especially the REALLY colorful ones
Did you know you can make your own sprinkles at home. I heard of this a while back and decided to try it — and I am SO excited to tell you it works. The sprinkles are a fraction of the cost of store bought sprinkles
The recipe is seriously easy enough for kids to help you make
The possibilities of sizes and colors are REALLY endless – plus if you keep the sprinkles in an airtight container they are good for an entire year!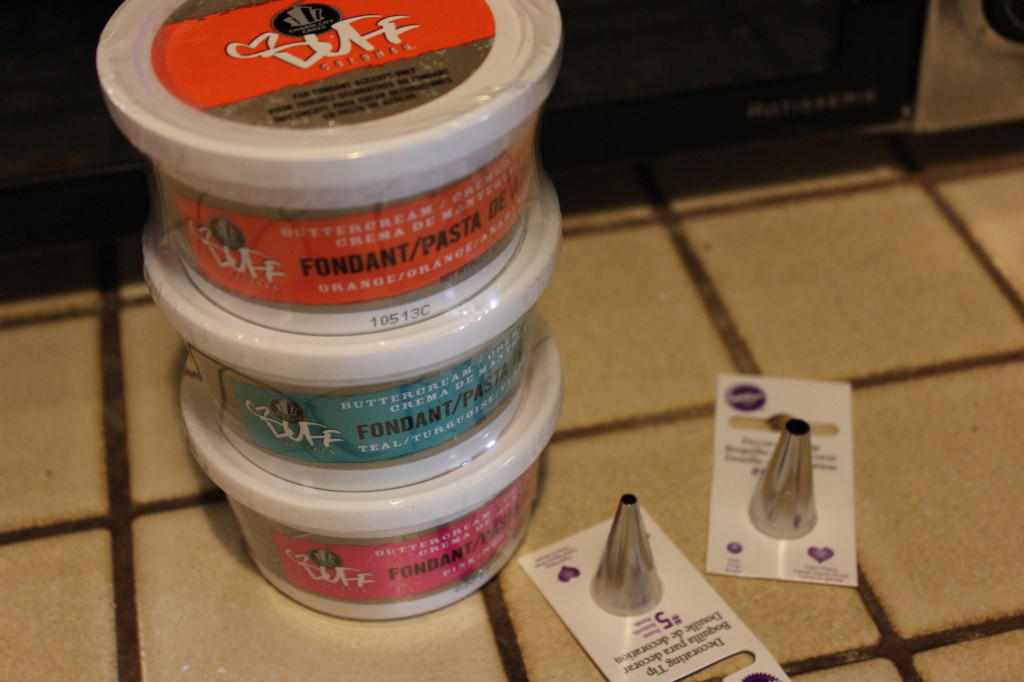 Everything you need is above!!! Can you believe you can make sprinkles out of fondant. Fondant can be found in the cake section at Michaels – pair it with a coupon and you are all set. Even if you do not have a coupon this will cost less than buying sprinkles at the store and will seriously impress EVERYONE!
You will also see the frosting tips I bought – I found they are the perfect size for sprinkles. Feel free to get any size or shape you want
The recipe is simple as rolling out the fondant, punching out sprinkles with the frosting tip, and letting them dry
IT REALLY IS THAT SIMPLE
So easy I was watching a movie (  Planes) while making them – double tasking lady right here!
Now let's see some final products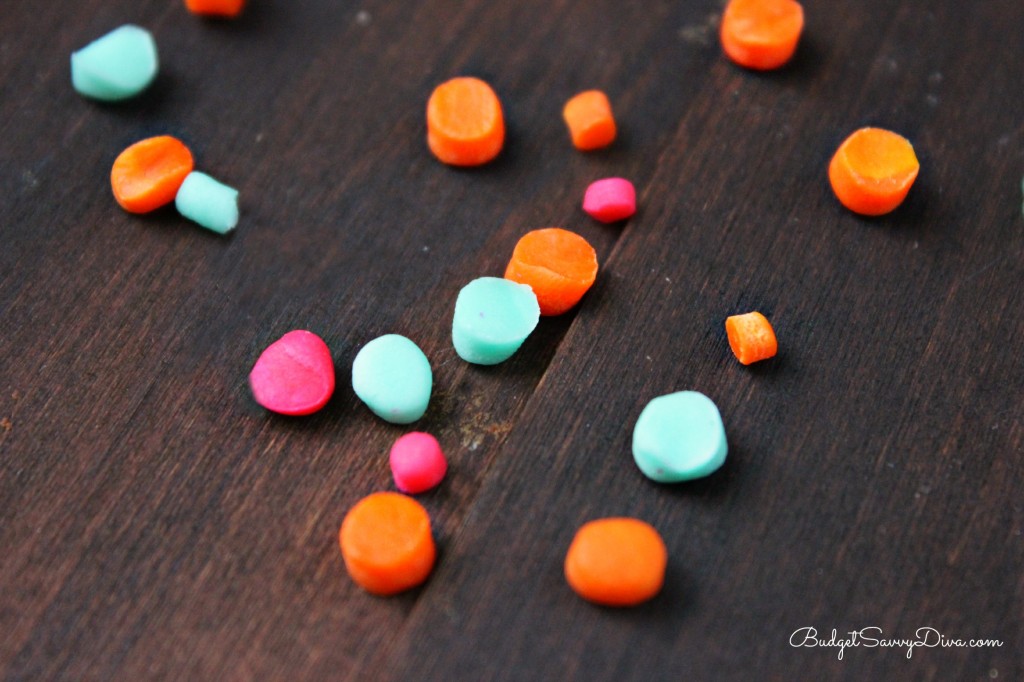 When using fondant you will see the colors are SUPER vibrant!
I like the fact that they look homemade – perhaps even rustic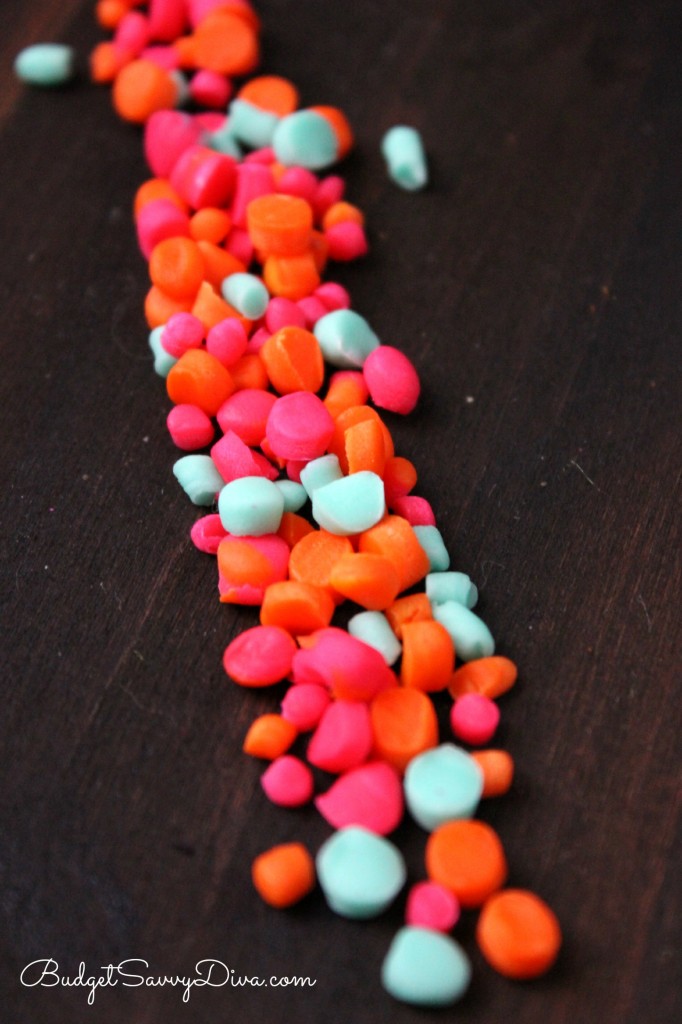 I cannot get over the fact how easy and FUN they are to make 🙂
No more buying sprinkles for this girl
I would love if you left a comment on what you thought of them 🙂
Love You Guys!
How To Make Homemade Sprinkles Recipe
Ingredients
Fondant - The amount depends on how many sprinkles you want to make
Frosting Tips
Instructions
Cut off a slice of fondant and knead it for about a minute till it is easy to work with
Roll of the fondant thin - 1 cm to 2 cm
Using the tips punch out the sprinkles
Place sprinkles on parchment paper lined cooked sheet
Once you have made the amount of sprinkles you want leave the tray out for 2 - 4 days you want the fondant to dry out leaving you with sprinkles!
Last 1 year in airtight container
Enjoy!