Cheesecake-Stuffed Strawberries Recipe

Make sure to repin this recipe
I do not know how it is around you – but strawberry season is still going strong here in Portland, OR so I decided to make my famous Cheesecake-Stuffed Strawberries recipe. I love this recipe because anyone can make it – really easy for kids to make.
Plus it is gluten – free and you can make this dessert the night before. I have posted a similar recipe before for the site – I think way back in early 2012 so I decided to make it again with a sprinkle facelift.
Did you know I love sprinkles – if I could I would eat sprinkles with every meal 😉
I really hope you try this recipe since it is a bit different than other Cheesecake-Stuffed Strawberries recipes out there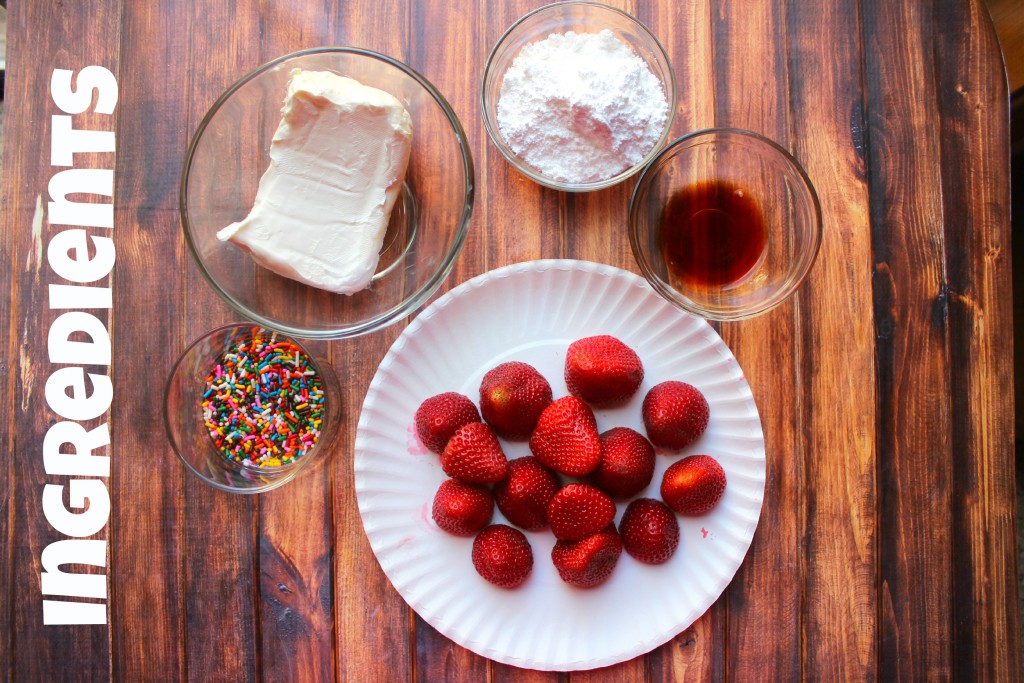 This is ALL you will need – I told you it was easy! The hardest part is the piping of the cheesecake filling into the strawberry I used a piping bag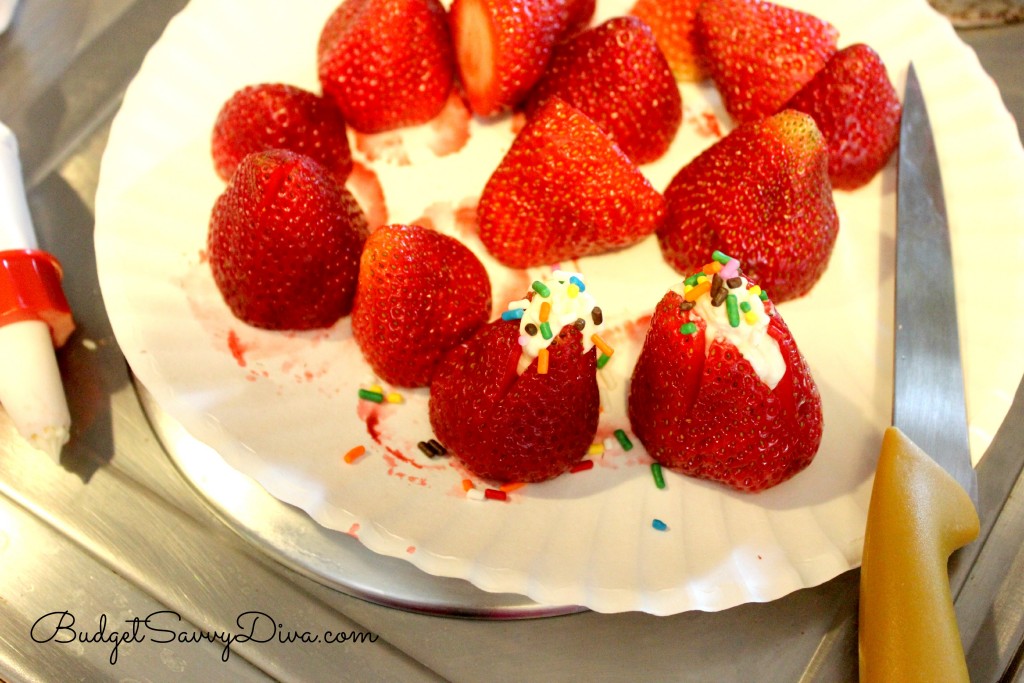 It only takes 15 minutes from the start to finish – which is totally awesome!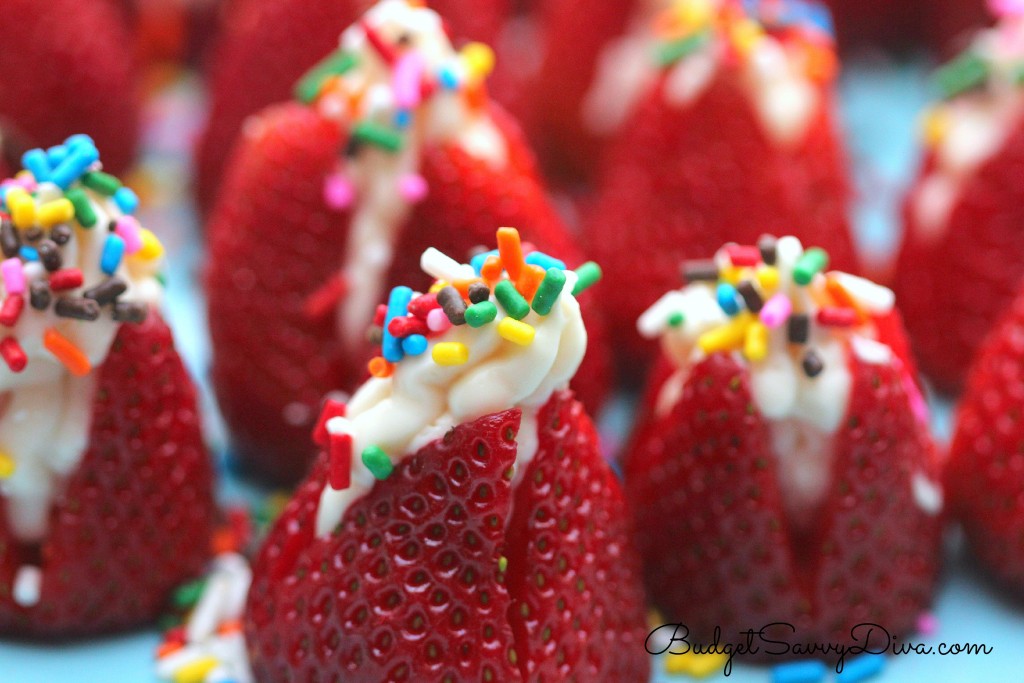 What toppings would you use other than sprinkles? There are graham crackers or chocolate 🙂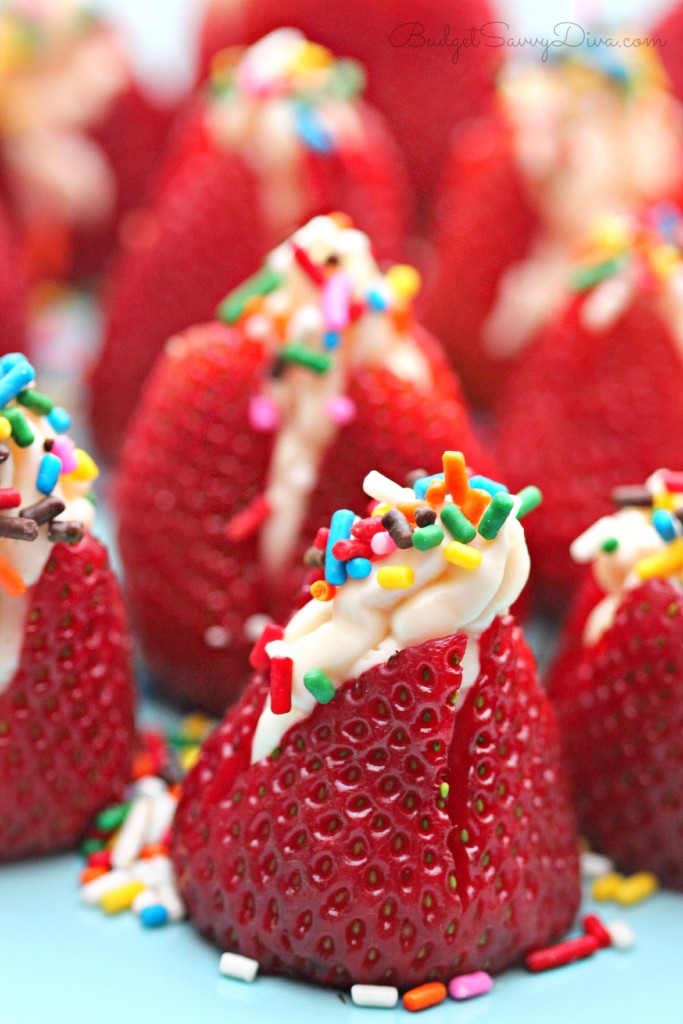 If you do make my Cheesecake-Stuffed Strawberries Recipe make sure to comment and let me know what you thought 🙂
Love You Guys
This makes about 15 treats
Cheesecake-Stuffed Strawberries Recipe
Ingredients
1 Pint of Strawberries
8 oz of cream cheese
2 Teaspoons of Vanilla Extract
⅓ - ½ Cup of Powdered Sugar - I suggest starting with ⅓ and if it is not sweet enough add more
Sprinkles
Instructions
Cut the top of each strawberry off so it can sit without falling over
Cut a X on the bottom of the strawberry
In a large mixing bowl - using a hand mixer - whip the cream cheese, vanilla, and powered sugar.
Place the cheesecake filing into the strawberries - I used a piping bag
Garnish with Sprinkles
Enjoy!