Chocolate Covered Marshmallows Recipe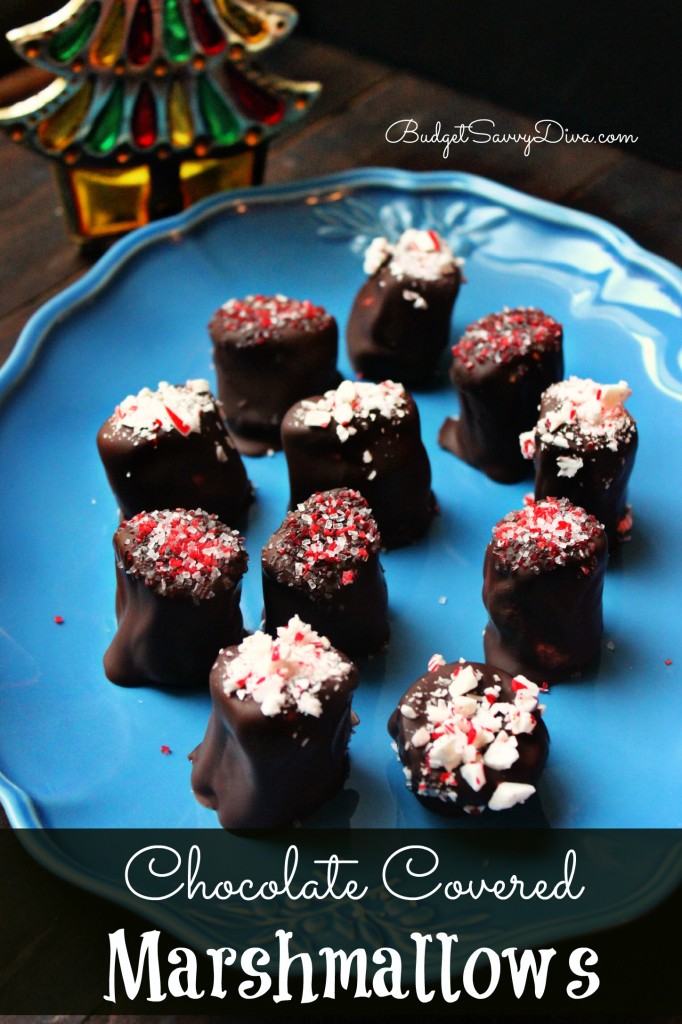 Make sure to REPIN the Recipe
I love making treats for my family especially when they would SUPER expensive if I tried to buy them in a store
My family had SO much making these treats – I was shocked that about 30 minutes after this photo was taken all these treats were eaten up!
I think my husband devoured 5 of them himself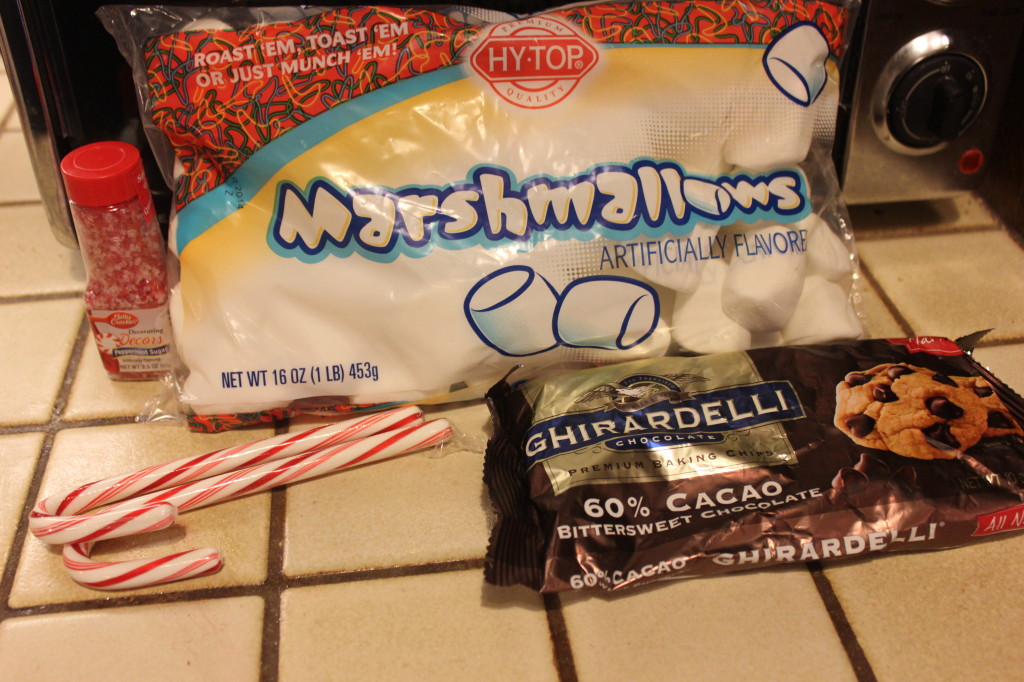 There is a trick to great chocolate covered marshmallows and that is HIGH QUALITY chocolate — I LOVE Ghiradelli 60% Cacao Chocolate chips — yes they do cost a bit more BUT the quality is well worth it.
If you take only one thing from this post be it Ghiradelli 60% Cacao Chocolate chips are the BEST chocolate chips EVERS!
You can choose your own toppings – I went for Christmas themed toppings 🙂
My husband actually helped make this recipe – he was in charge of covering the marshmallows in chocolate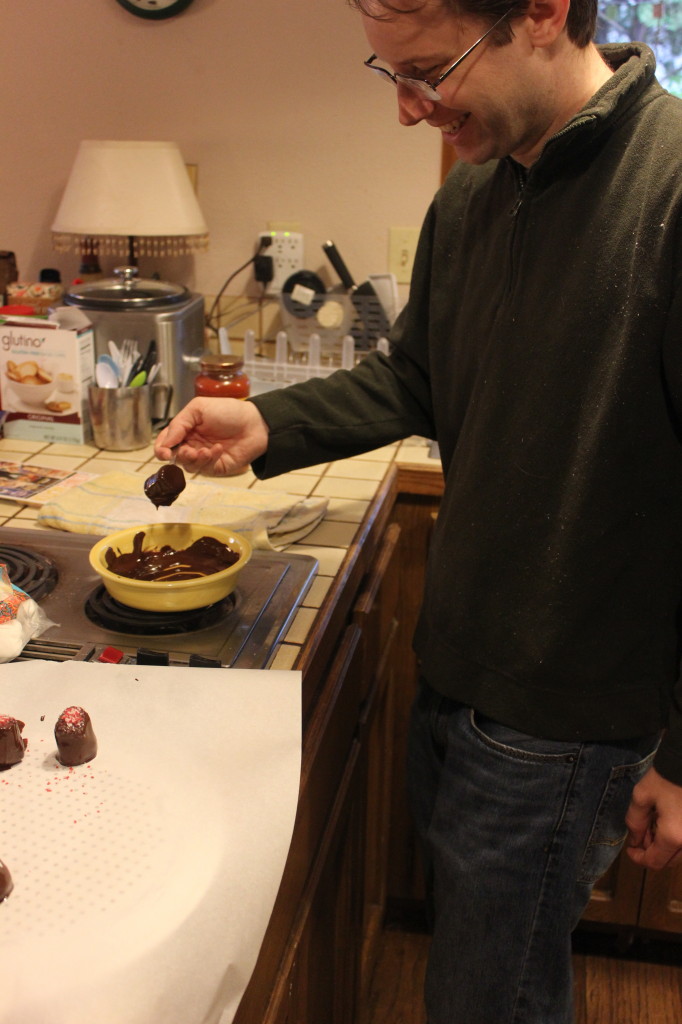 This is simply a good old fashion recipe that is perfect for the season – I am planning on making these treats for Christmas 🙂 I think the peppermint gives it a little something extra
Yum! Check out some of the finished product pictures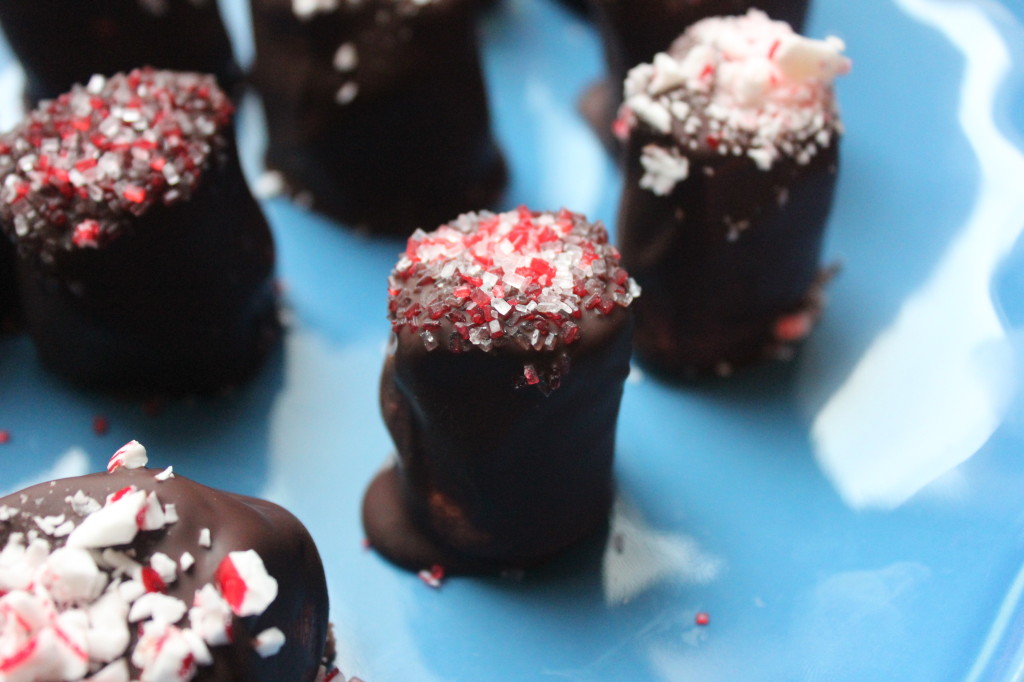 Sigh….. simple perfection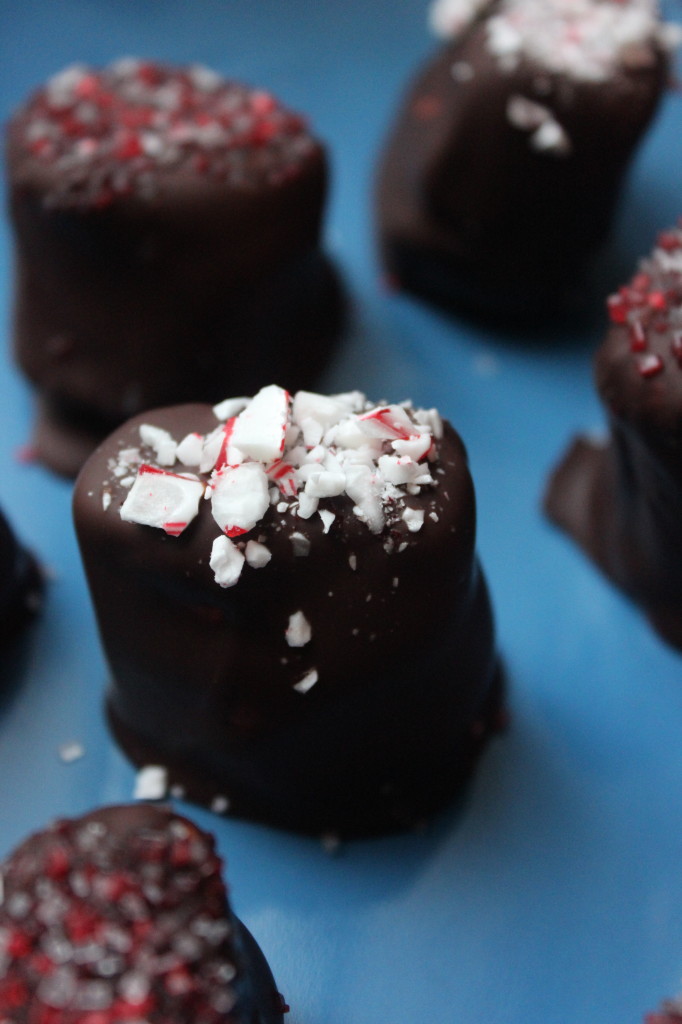 Now let's get on with the recipe
Chocolate Covered Marshmallows Recipe
Ingredients
10 Jumbo Marshmallows
¾ Cup of Chocolate Chips
Sprinkles of Some Kind - I suggest peppermint sticks broken into pieces
Instructions
Place the chocolate chip into a microwave safe container - heat in intervals of 30 seconds - stir each time till smooth
Place one marshmallow into the chocolate - cover fully then place onto a parchment paper covered plate
Decorate
Repeat the above steps until all the marshmallows are complete
Place plate into the refrigerator for 30 minutes to let the chocolate set
Enjoy!