Sleigh Riding Teddy Bears Recipe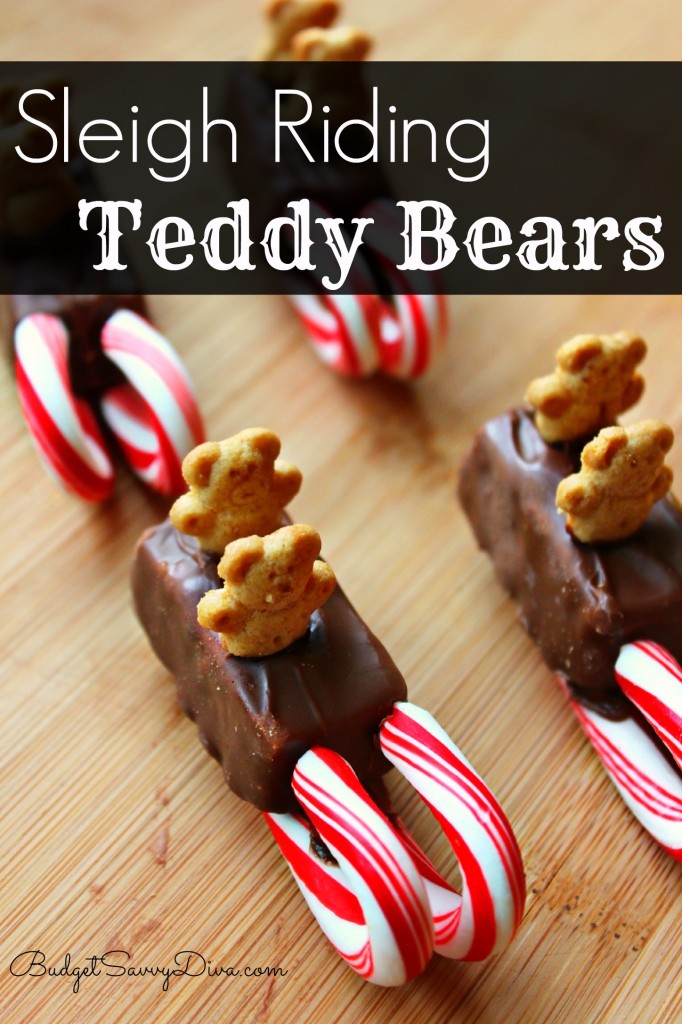 Make sure to REPIN this recipe 🙂
I had SOOO much fun making these treats – I finished 10 of them in under 10 minutes ( so I sometimes try and make recipes under a certain time limit — I like games what I can say)
These guys are "beary" cute …. see what I did there 😉
These treats can easily be made the day before an event – perfect treat for kids to make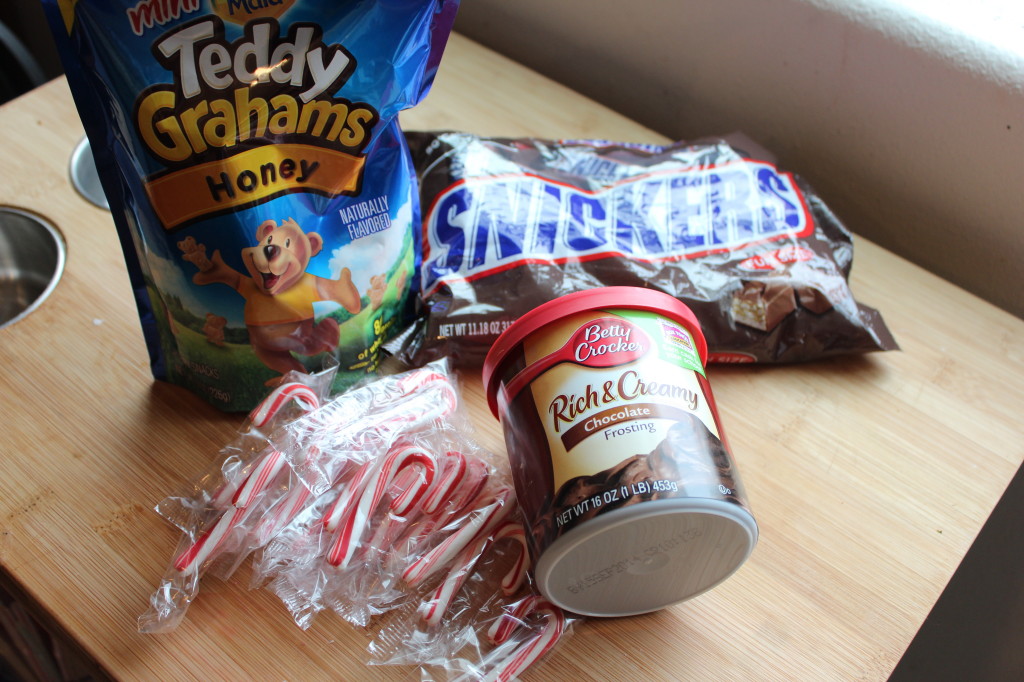 You only need 4 ingredients for this treat. You can use another candy bar if you like – I choose snickers because those are my husband's favorite candy bar
I also went with mini teddy grahams – you can use the normal size if you only want one teddy bear per sled — I wanted 2 ( who would want to go sleighing alone …. I think I put WAY TOO much thought into that)
The one part I really did not like was cutting the teddy grahams in half — but there was no good way to attach them otherwise.
If you do not want to use frosting you can use melted chocolate – I decided on frosting because it would have an instant hold since melted chocolate takes a bit longer to set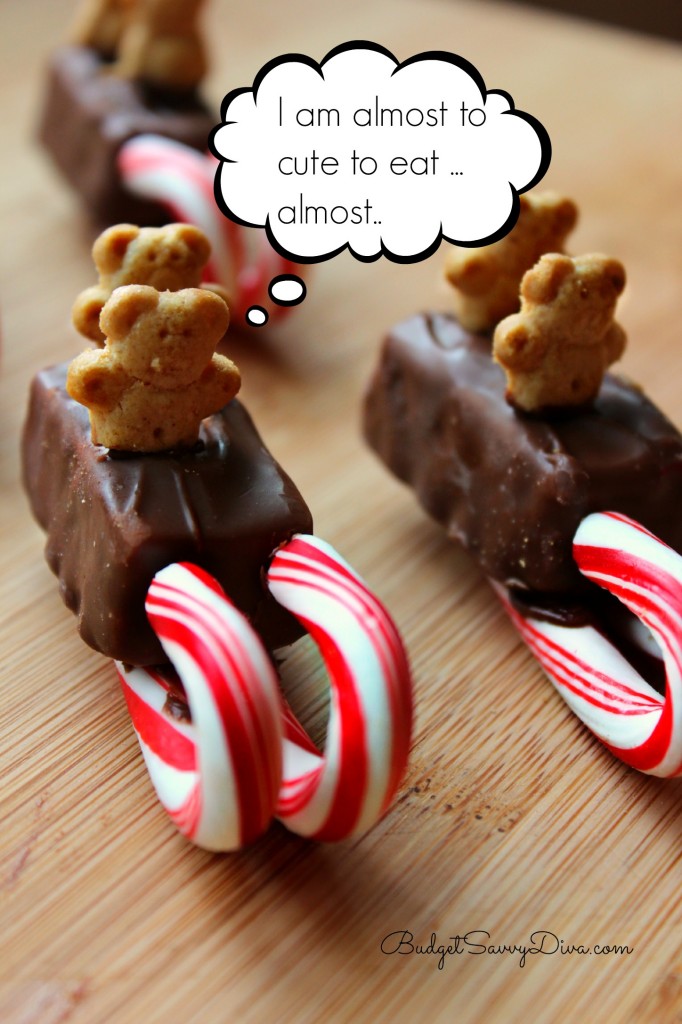 Once the frosting or chocolate sets completely these treats are pretty solid 🙂
One last picture and we will get in to the recipe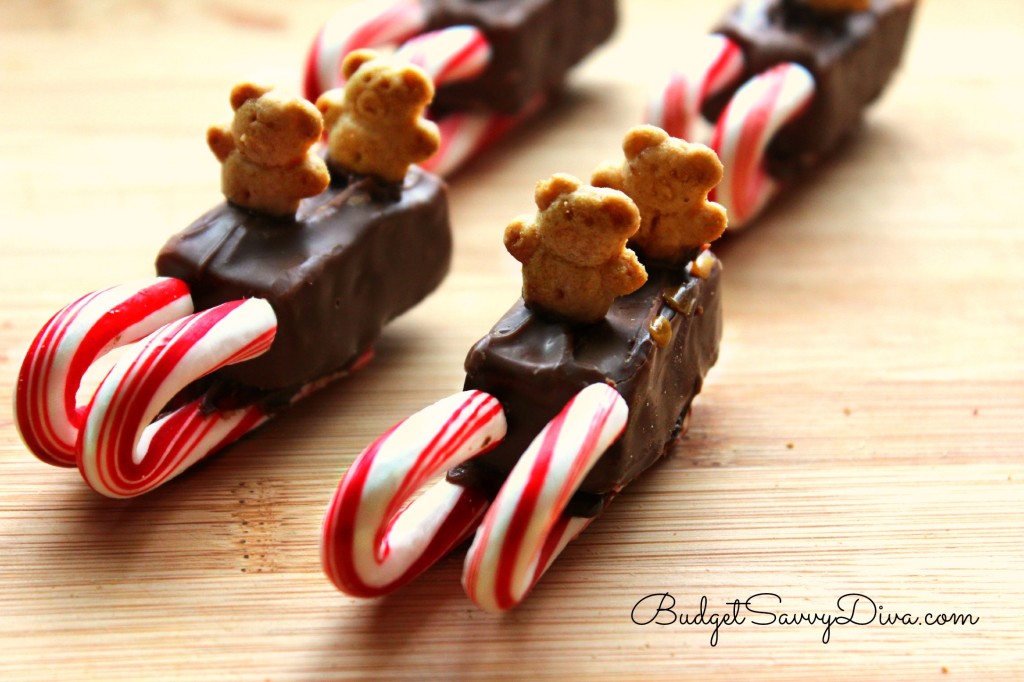 If you make this recipe or any of my other 700 recipes I would love to see it 🙂 Just snap a picture and post it on instagram use the #budgesavvydiva so I can find it 🙂
Love You ALL!
Sleigh Riding Teddy Bears Recipe
Ingredients
10 Snicker Bitesize Bars - Unwrapped
20 Mini Candy Canes - Unwrapped
20 Mini Teddy Grahams
Frosting ( Chocolate )
Instructions
On the bottom of each candy bar place frosting
Stick 2 candy canes on the bottom of each candy bar
Frost the bottom of each teddy graham and place on the candy bar
and you are done
Enjoy!
I got the recipe idea from Bethany Mota 🙂