Chocolate Christmas Trees Recipe

Make sure to repin this recipe 🙂
Christmas time is here and I am more than ready! I am all about those cute little treats – there is a large Christmas party I am going to next week so I thought it would be fun to take some cute Christmas Tree treats and here is what I came up with.
I saw something similar at Walmart on some signage – I wish I took a picture because I had to use my memory to try and put it together. But I have to say they are pretty cute 🙂
What I also love is that they are really easy to make – even the kids can help.
This is what you will need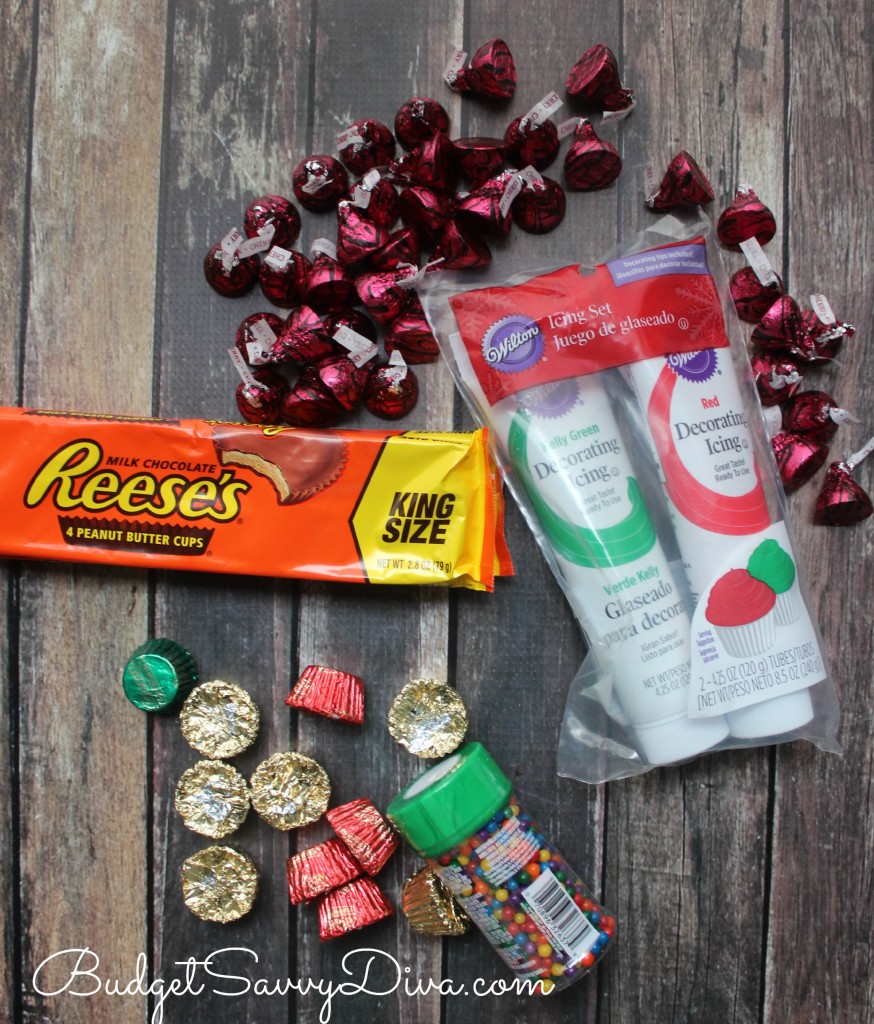 You Will Need
Mini Reese's, Normal Reese's, Hershey Kisses, Icing and Sprinkles 🙂
This is how I assembled the tree – you can tree your own way – this is what I thought looked the best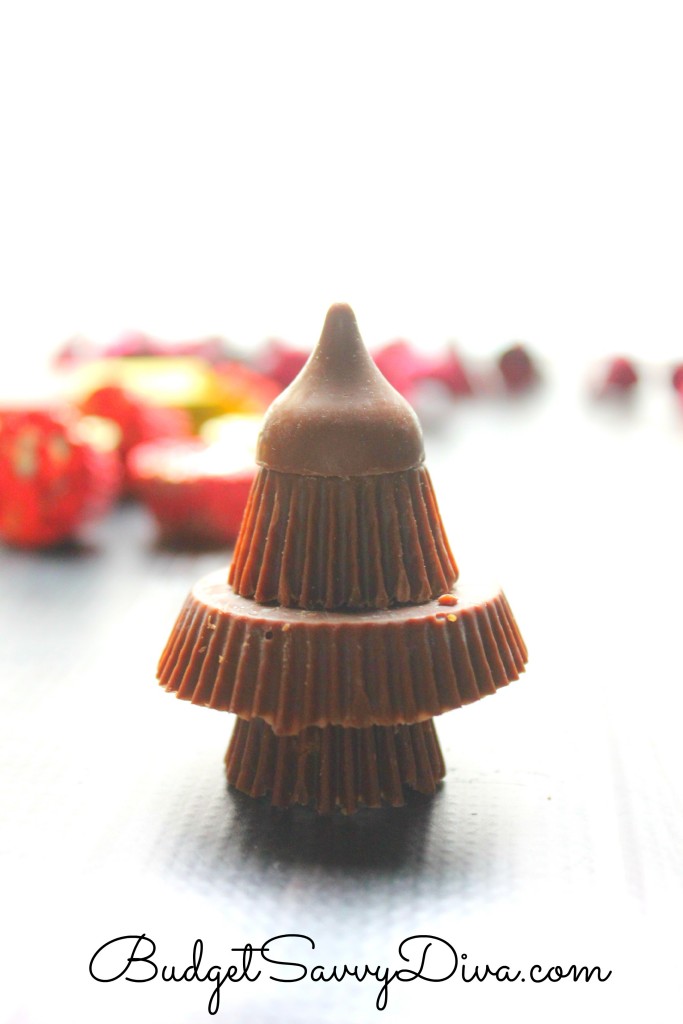 Once you assemble how you want the tree to look – use the icing to fuse all the pieces together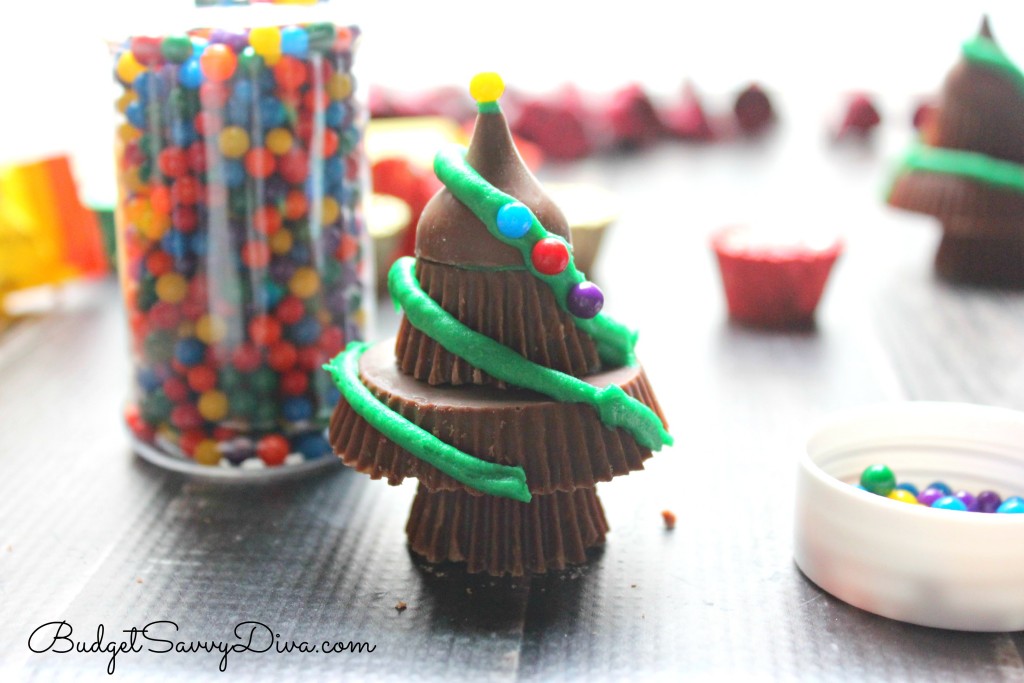 I use the icing to create garland on the tree – using the sprinkles to finish on the tree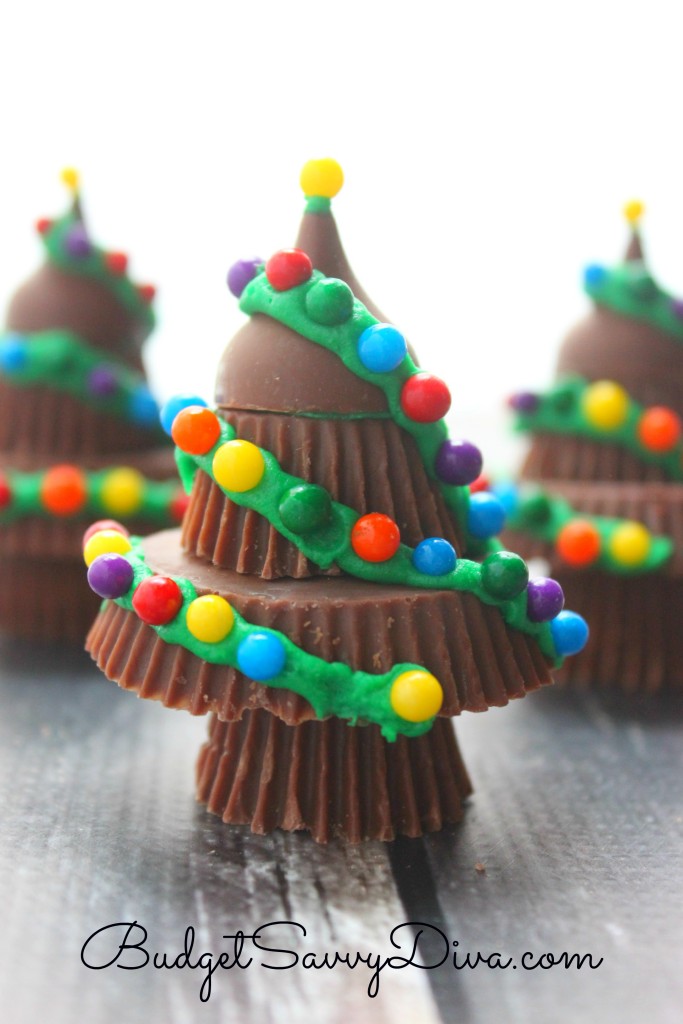 If you do make my Chocolate Christmas Trees Recipe  please make sure to let me know how they came out 🙂
If you would like more recipes like this – please make sure to leave a comment below 🙂 More recipes to come!
Love You Guys!
Chocolate Christmas Trees Recipe
Ingredients
10 Mini Reeses
5 Reeses
5 Kisses
Icing
Sprinkles
Instructions
Flip the mini reese on the bottom place icing onto the reese. Place regular size onto on the mini
Place the next mini reese on top of the regular reese - make sure to use the icing to secure each piece to each other
Use the icing and make the garland onto the tree
Use the sprinkle to create the ornaments
Enjoy!