Rice Krispies Christmas Trees Recipe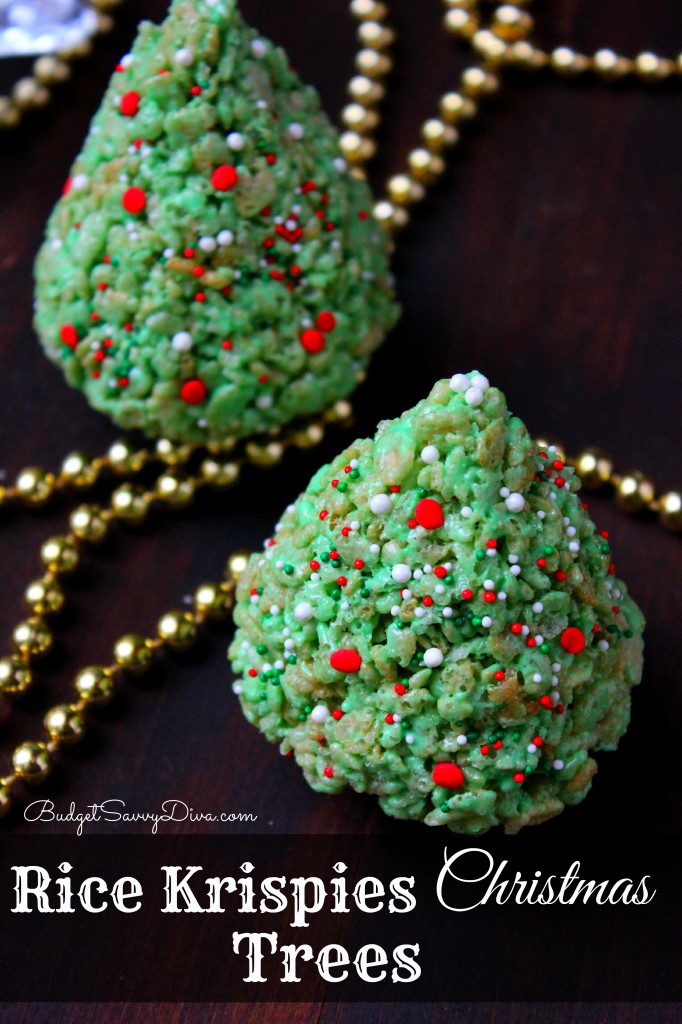 The holiday season is pretty much here and I could not be more excited!
I love taking twists on normal desserts or dishes to make them more themed ( I think it is working at Disneyland that did that to me ( I * heart* theming) )
These trees can easily be made in advance and will be the hit at any gathering – PLUS they are gluten – free if you use gluten – free rice krispie cereal ( it is right next to the normal stuff )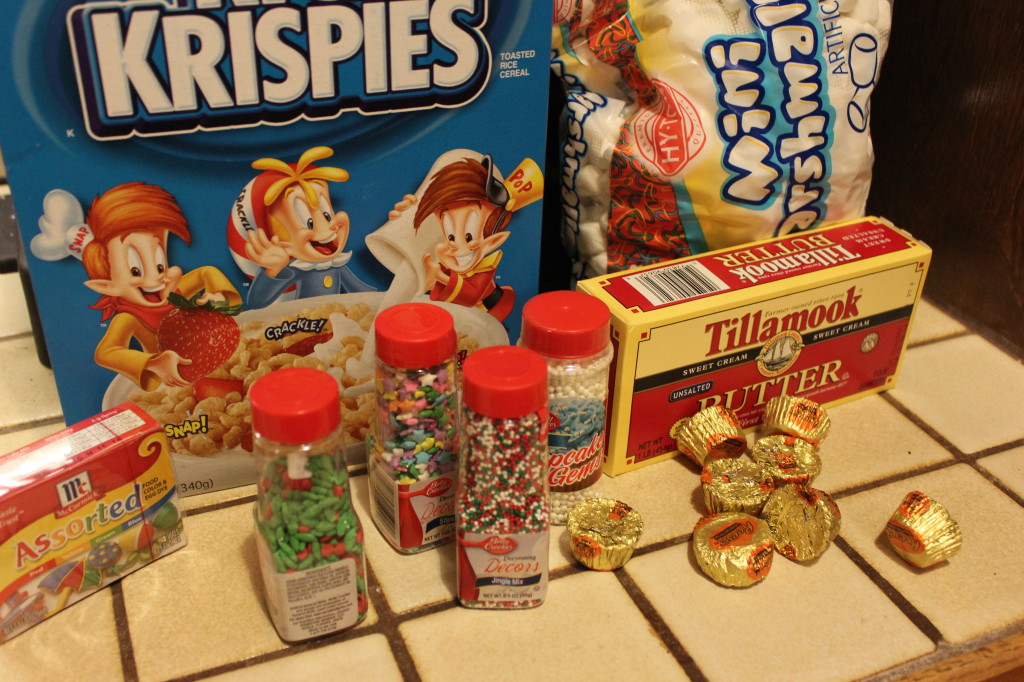 I saw in a family circle magazine recently this recipe and they used Reese's mini peanut butter cups as trucks I think that was SUCH a cute idea!
This is a easy enough recipe that kids can help 🙂 This recipe makes about 6 trees
Make sure you get a funnel for this recipe – makes it easy to create the trees — make sure to light grease the funnel so the treat does not stick
To decorate the trees I took the lazy route – I put the sprinkles on a plate and rolled the tree shape treats into the sprinkles
Here are some close up pictures 🙂 Here is the one I posted on Instagram ( Follow me on Instagram Budget Savvy Diva )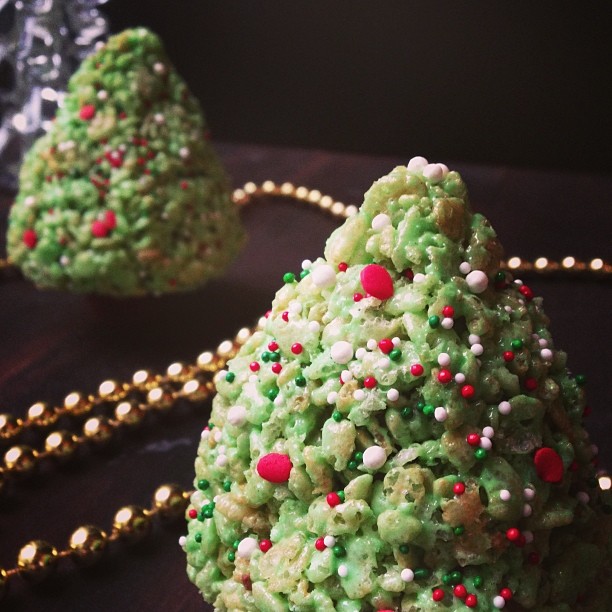 It is hard to see the peanut butter cup trunks but they are there 😉
See ( the lighting is a bit different thus the change in green color in the picture)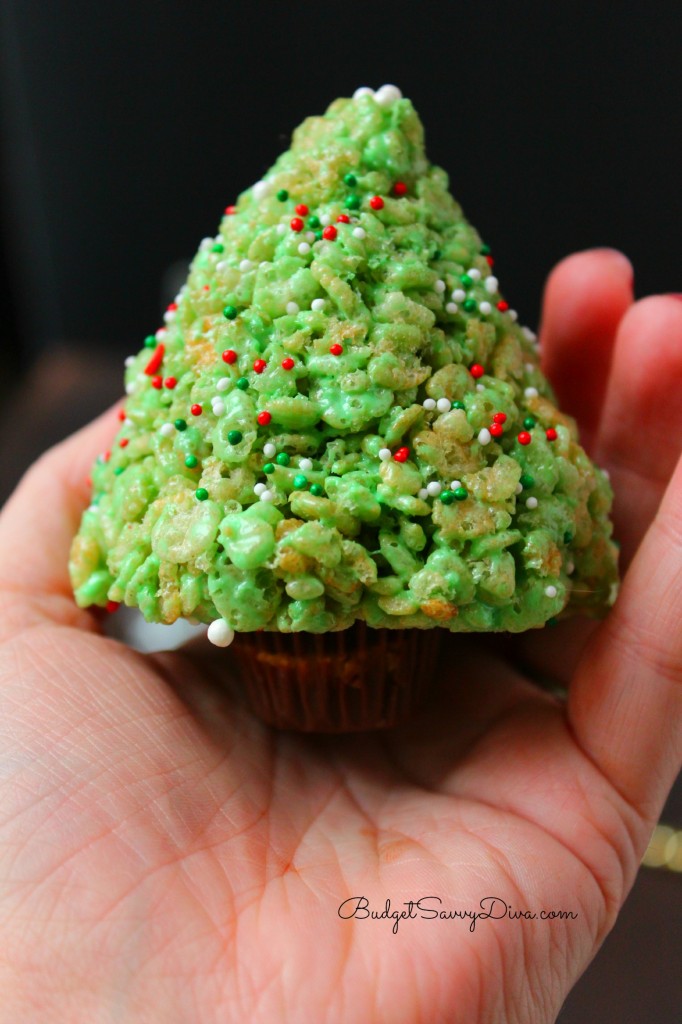 Okay one last look of the final product before we go into the recipe – enjoy!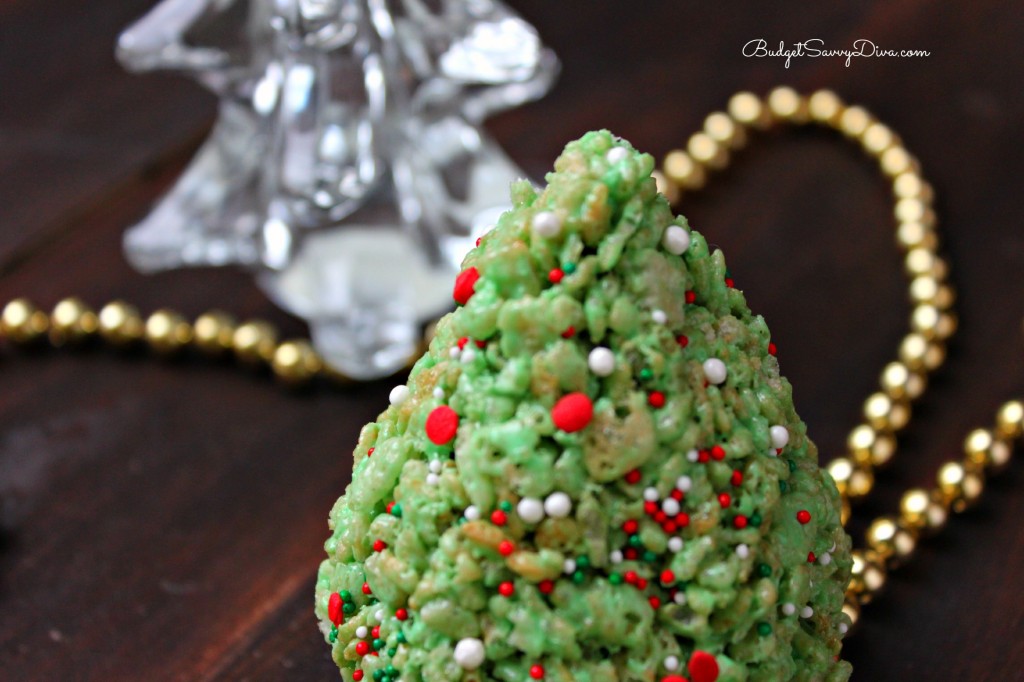 The recipe was made and photographed by me ( Sara)
Rice Krispies Christmas Trees
Ingredients
6 cups - Rice Krispie Cereal
10 oz of mini marshmallows
Green Food Dye
Sprinkles ( Holiday Themed)
3 Tablespoons of Butter ( Unsalted )
Reese's Peanut Butter Cups
Instructions
In a microwave safe bowl - place marshmallows and butter
Heat for about 1 minutes - stir and the mixture is smooth add about 8 drops of green food dye - mix
Add cereal and mix until well combined
Place cereal in greased funnel and decorate
Enjoy!