Christmas Tree Brownie Bites Recipe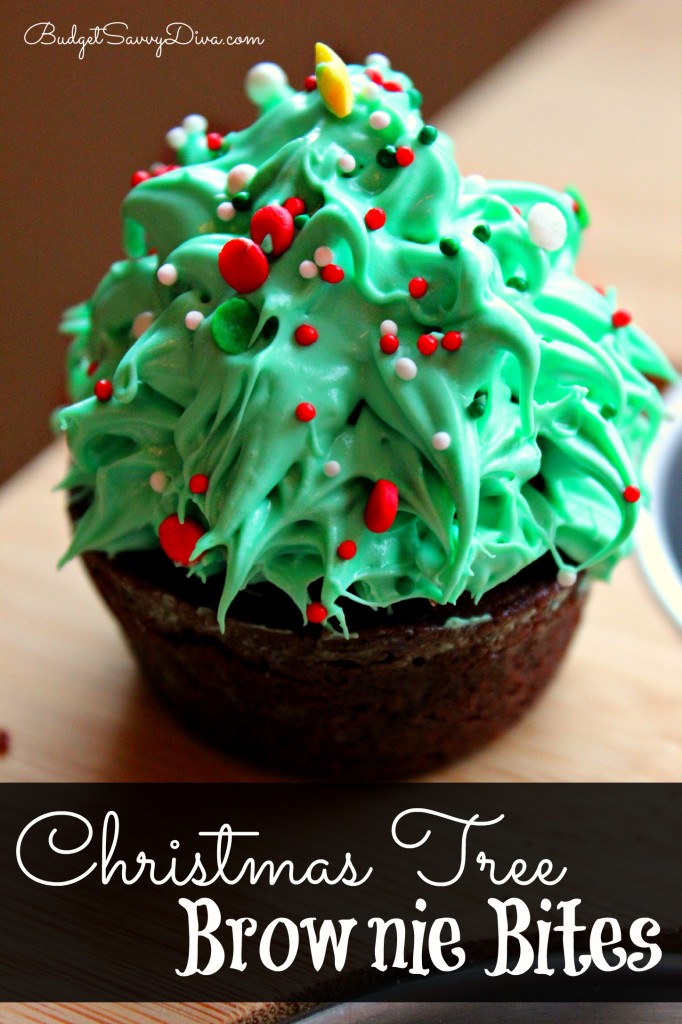 Make sure to repin this recipe 🙂
I love the holiday season – I have so many memories baking and cooking in the kitchen during the holidays
I think it is important to create memories based on skills that can be passed down ( like making the perfect apple pie or the perfect roast)
I had SOO much fun making these brownie bites – this dish is semi-homemade so it is something you can easily do with the kids without causing a HUGE mess in the kitchen. Because I do no know about you but I HATE cleaning up after cooking …. I have a super power of making a HUGE mess in the kitchen ( probably one of the most useless super powers ever )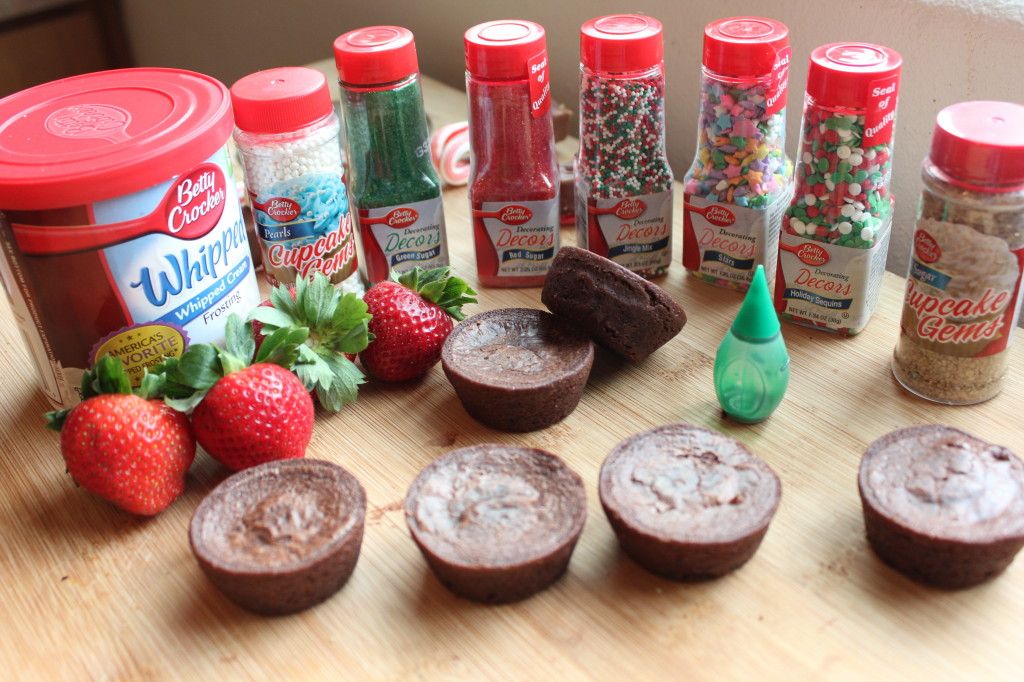 As you can see there is not a ton to this recipe. I do want to stress the fact that you should use a frosting bag with a tip – it will help you be able to get the Christmas Tree like shape
I also suggest using a fresh strawberries – I do not think frozen strawberries would work out well
You can easily make these the night before an event. Seriously if you made these for a party everyone would flip out.
I was done with a dozen of these bites around 30 minutes
You will cut off the top of the strawberry – flip in over and use a little frosting to have the strawberry in place
Start piping the green tinted frosting around the strawberry here is a picture of what it should look like below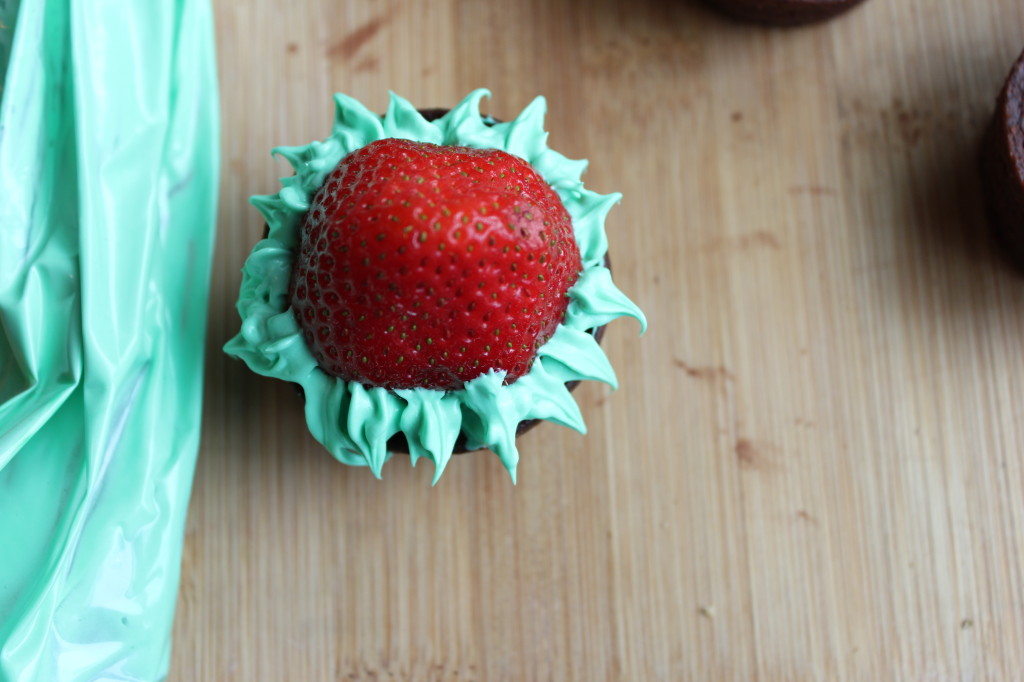 Keep working your way up until the tree is complete
NEXT comes the fun part! Decorating
GO CRAZY – I used a star sprinkle for the top 🙂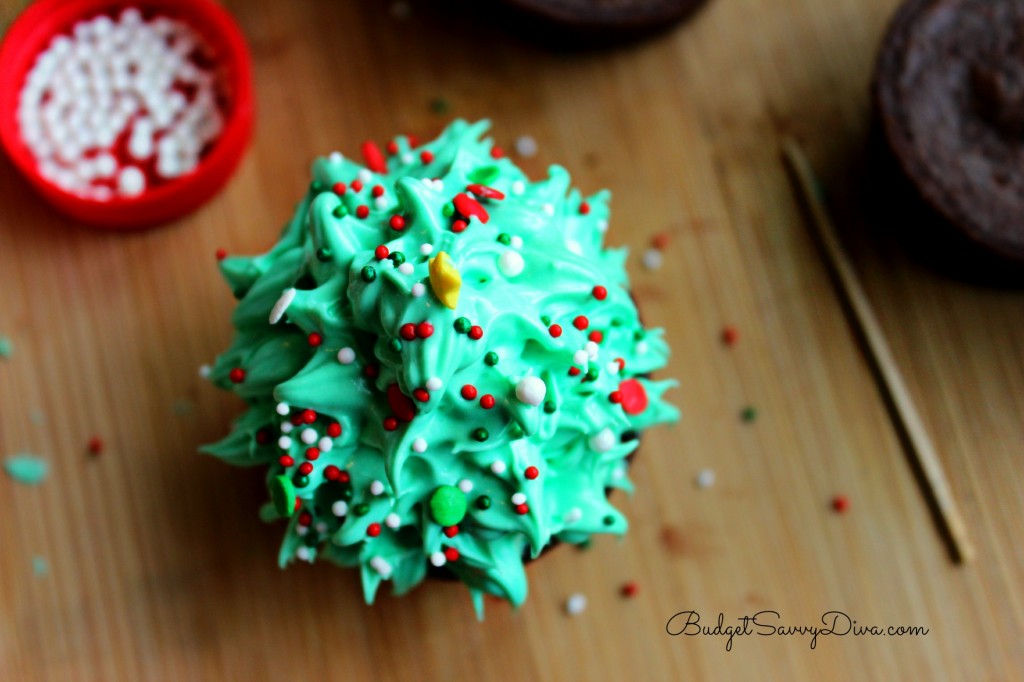 Now if these treats do not get you into the Holiday spirit I do not know what will
Love You All! Enjoy the recipe
Christmas Tree Brownie Bites Recipe
Ingredients
10 Brownie Bites ( Store Bought)
10 Strawberries ( with tops cut off)
Various Sprinkles
White Frosting
Green Food Dye
Instructions
Mix ½ Cup of White Food Frosting with Green Food Dye ( I did about 12 drops)
Once the color is right place frosting in frosting bag
Attach the strawberries to the brownie bites ( use frosting as glue )
Using the frosting make the tree start from the bottom to the top - the more imperfect it is the better 🙂
Once the tree is done use sprinkles to decorate your tree
Enjoy!
Thank you Bethany Mota for the inspiration for this treat 🙂