Cream Cheese Penguin Recipe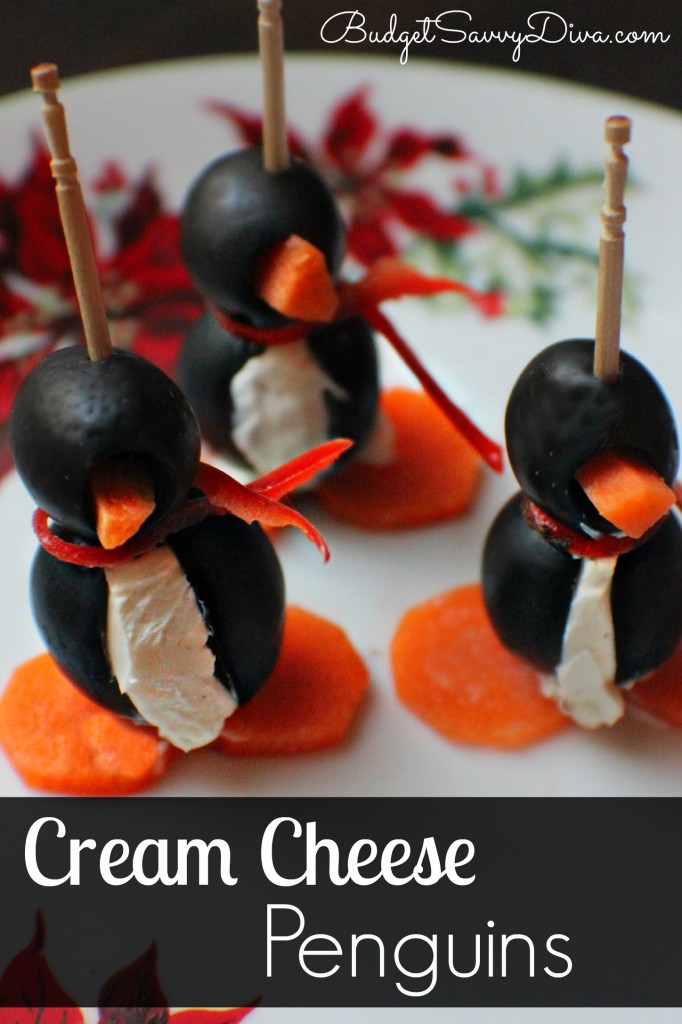 Make sure to REPIN this recipe 🙂
Let's just take a minute and take in HOW CUTE these cuties are 🙂
This is the perfect snack to make for any upcoming event – if you do make them you know they will be the talk of the party
Did you know that penguins are one of my favorite animals – yep!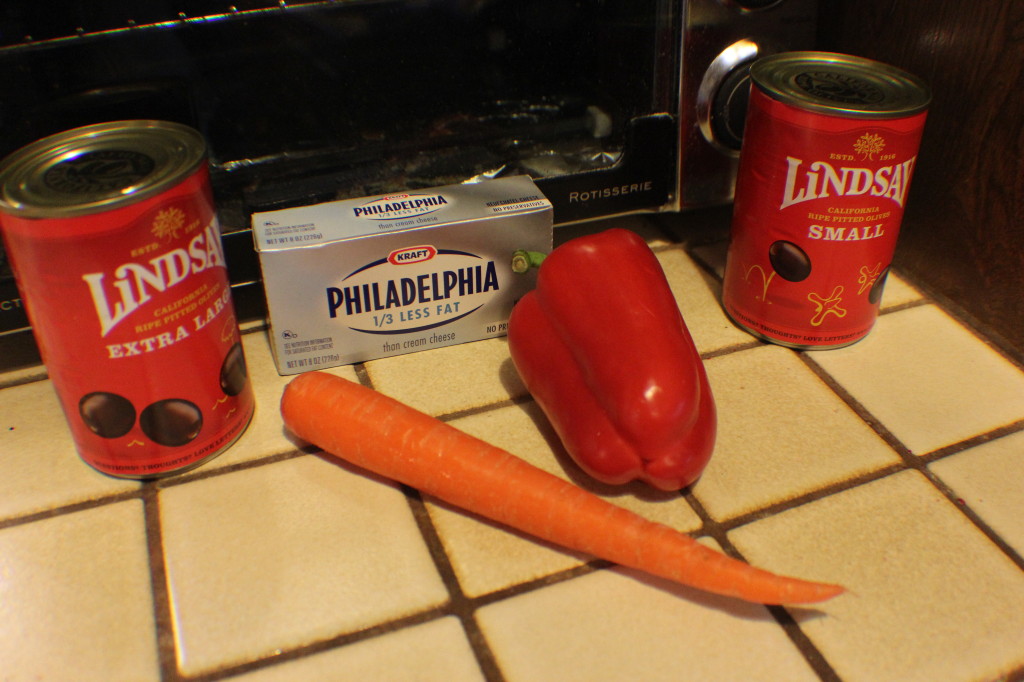 This is one of easiest and by far cutest recipe I have ever made
I have seen this recipe when I was a kid but never made it since I am not a fan of olives. Let me rephrase that — Olives are on the foods I dislike the most. My brother and I dislike olives while my whole family including my husband LOVES them.
This is why you do not see olives in my recipes — I think this is the first recipe in 700 I actually use them
My dad was sweet enough to help me out with this recipe – because he ROCKS!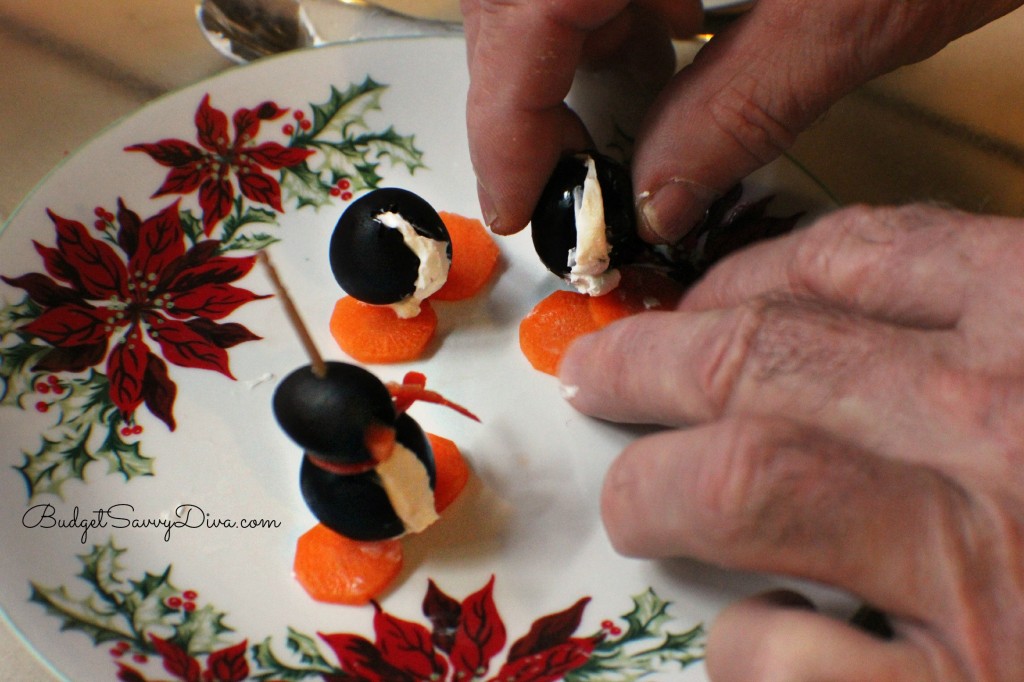 Here is my Dad putting together the penguins! He also was able to cut the red pepper thin enough to make a scarf — that part was DRIVING me crazy!
My job was putting the toothpick through the penguins so they would stay up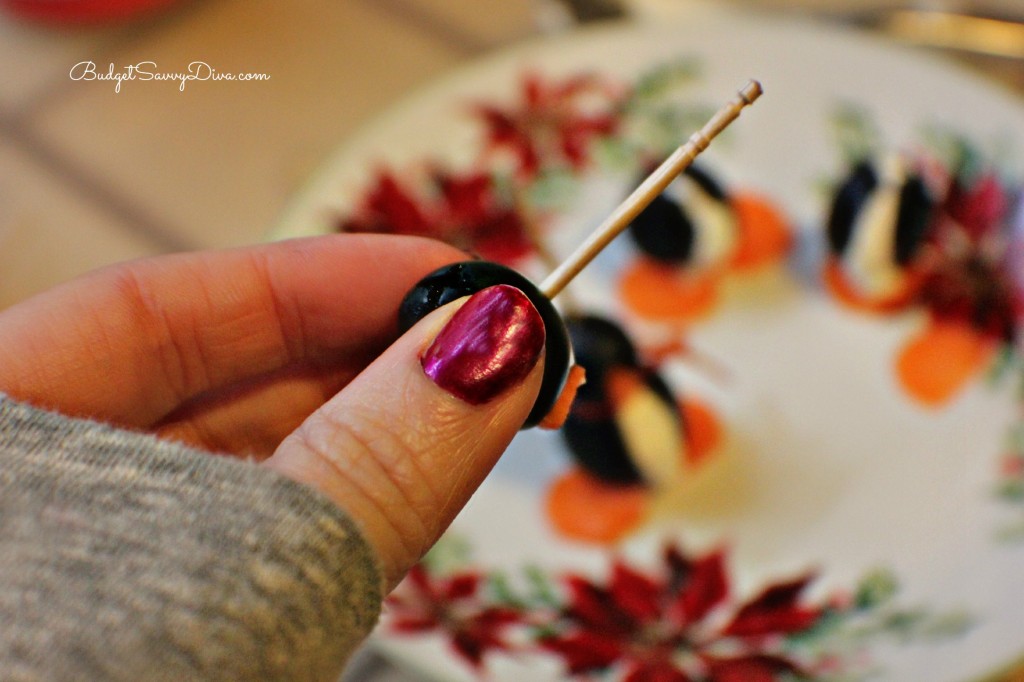 Here is a close up picture of Mr.Penguin ( I have no talent naming anything )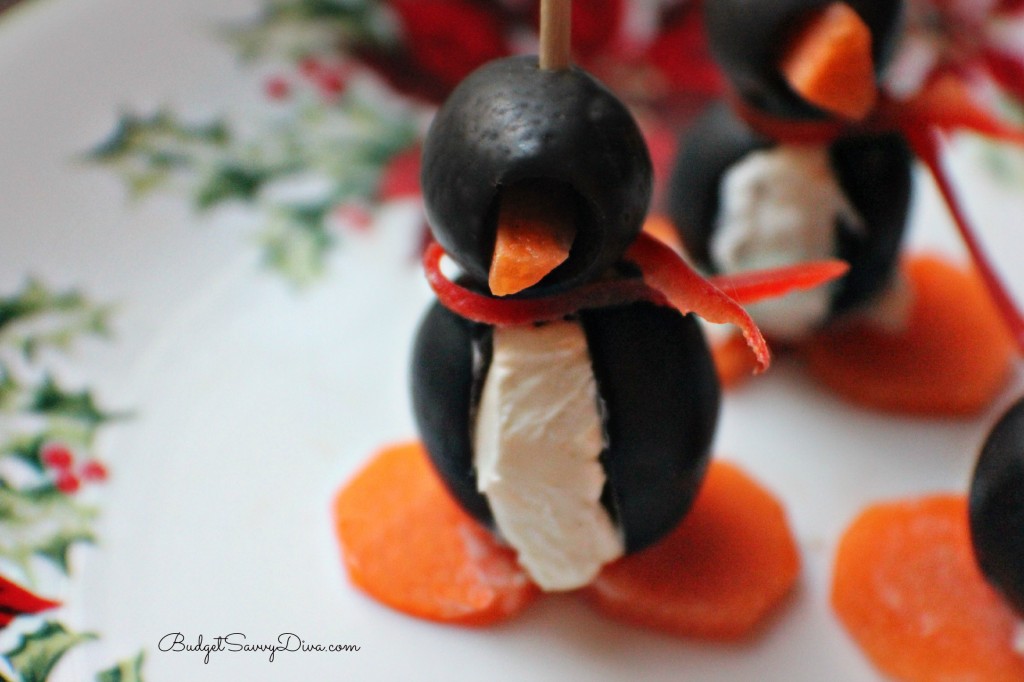 Make sure to comment on this post if you plan on making this treat or not 🙂 I love to know what you think 🙂
Love You!
Cream Cheese Penguin Recipe
Ingredients
1 Can of Large Olives ( Black)
1 Can of Small Olives ( Black )
Cream Cheese ( soft)
Carrot
Red Pepper - Cut EXTREMELY thinly and in small strips ( this will be the scarf)
Instructions
Please check out the picture on the recipe post - it will really help on the shapes you need to cut
Cut the large olive in half lengthwise and fill with cream cheese
Cut the carrot in 2 ways - small stick segments - penguin nose and circles ( feet)
Place large filled olive on the 2 carrot circles
Run a toothpick through the small olive and large olive
Place the carrot in place
wrap the red pepper strip
AND repeat till you have made the amount you need for your party
Enjoy!