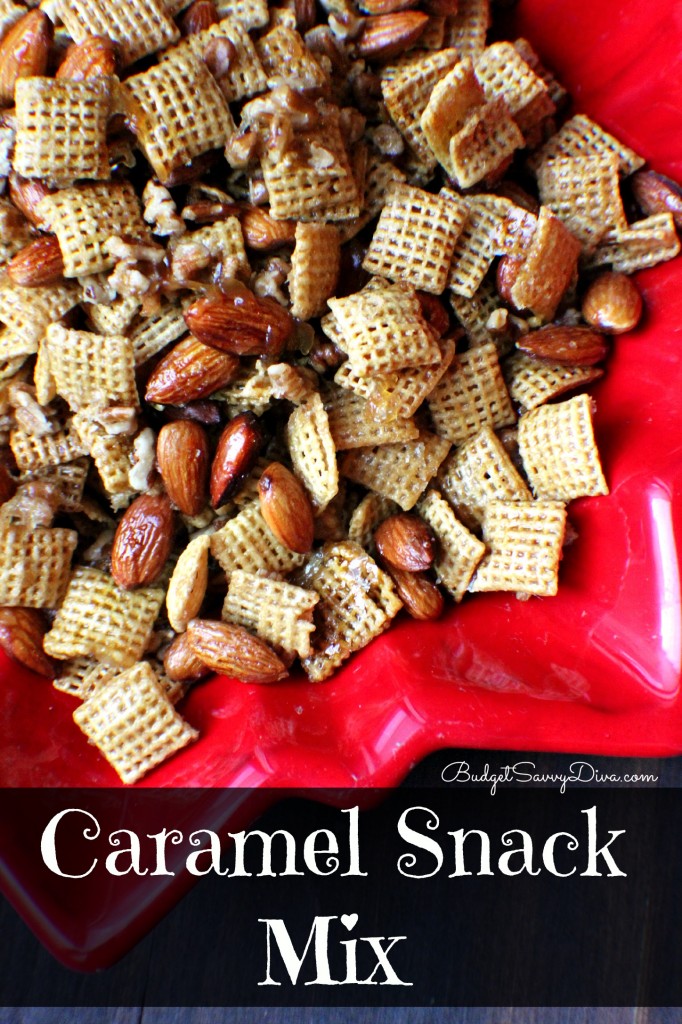 Make sure to REPIN this recipe 🙂
Are you ready for a very addicting snack mix?
This mix is one of my most requested recipes during the holiday season — if you make it everyone will love it!!!
Best thing about is that it is easy to make gluten – free ( which is how I always make this snack so I can have it too!)
I wish I had some more left but we ate it all …. I might have to make more tonight 😉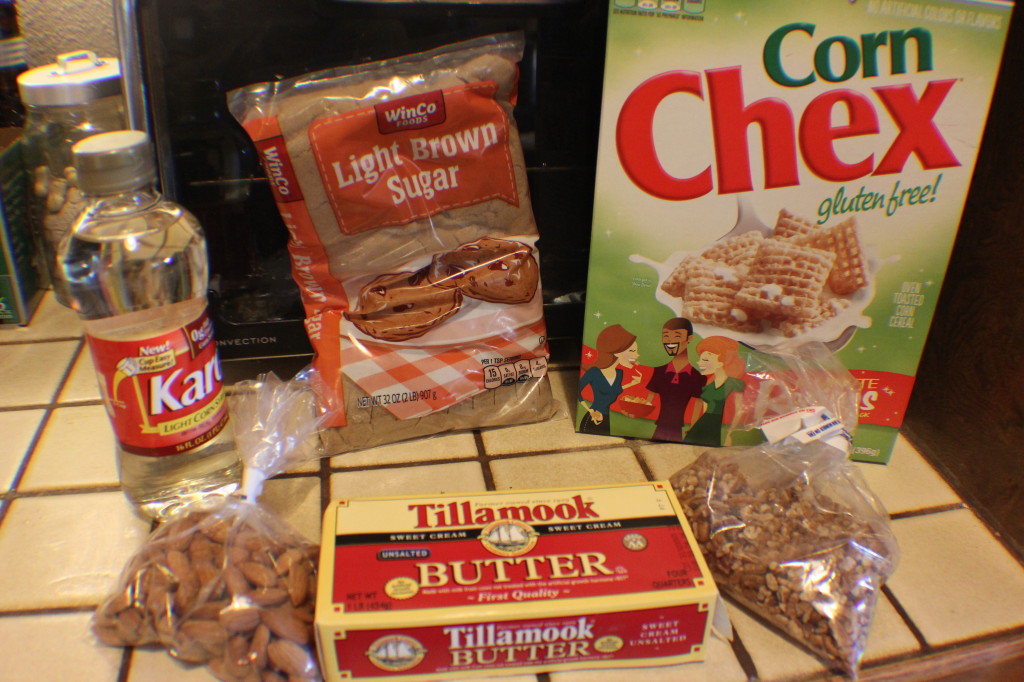 There is one thing that I usually add to this recipe but I did not for this one. I usually add 1 – 2 teaspoons of vanilla extract to the mix – feel free to if you are vanilla fan 🙂
This recipe makes about 4 -6 cups of mix – enough for about 6 people or me ( and I am not kidding 😉 )
Seriously this stuff is AMAZING and I am not even a huge caramel fan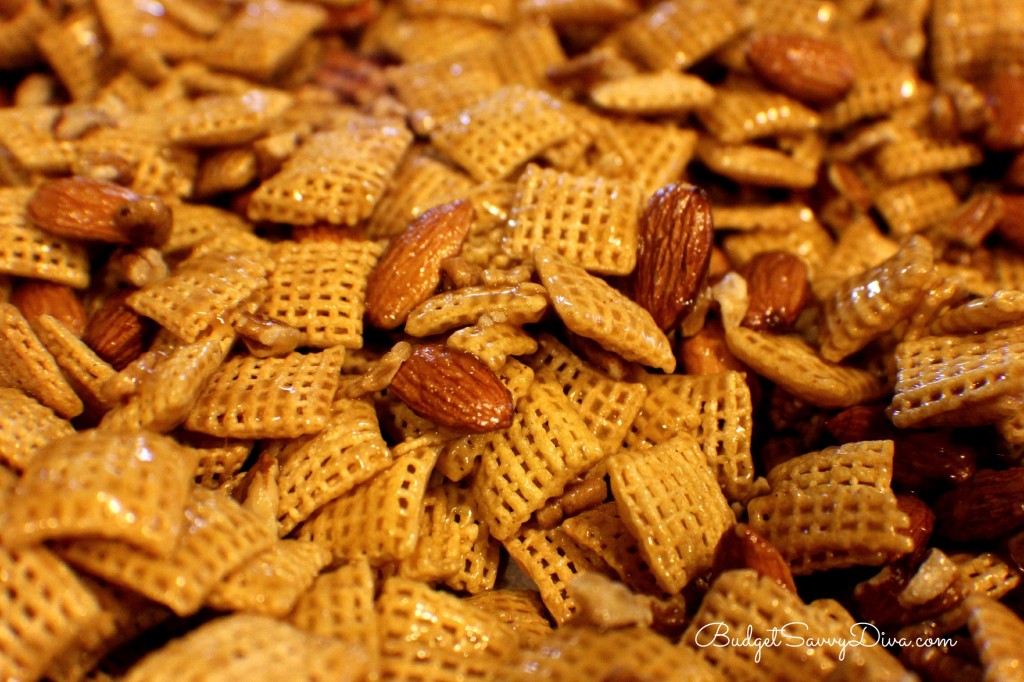 But there is something when you use butter and brown sugar that will make almost anything taste heavenly
If you do make this recipe I would love to know what you think of it – simple comment back on this post 🙂 If you do really really like it let your family and friends know about my recipes – my dad and I work weekly on them 🙂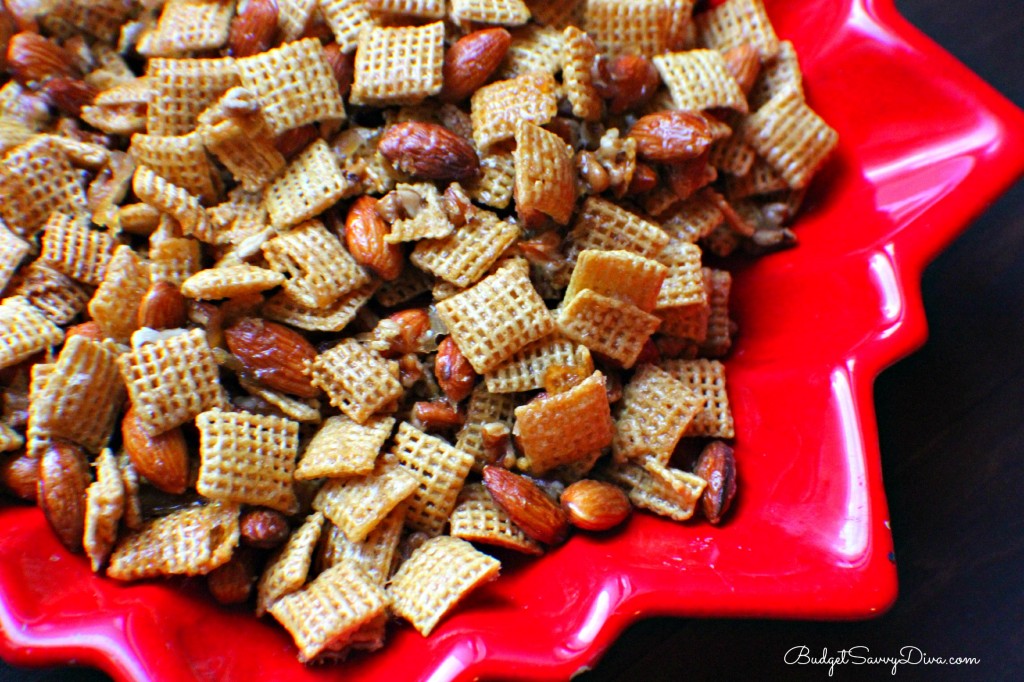 Simply pour the snack mix into a dish and serve
Gold Star if you know where I got the serving dish above from 🙂
Enjoy the Recipe and Love You!
Caramel Snack Mix Recipe
Ingredients
12 Ounces of Rice Chex Cereal ( Gluten - Free)
1 Cup of Almonds ( whole)
1¼ Cup of Pecans ( Diced)
1 Cup of Brown Sugar ( Packed)
¾ Cup of Corn Syrup - Light
⅓ Cup of Butter
Instructions
Preheat oven to 275 and line a cookie sheet with parchment paper
In a microwave-safe bowl - place butter, corn syrup, and brown sugar - heat for 40 seconds - stir - heat for 30 more seconds
Combine the chex, pecans, and almonds in a large bowl - pour and gently mix the liquid ingredients
Once well combined spread onto a cookie sheet
Bake for 50 minutes - stir every 15 minutes
Enjoy!