Halloween Popcorn Mix Recipe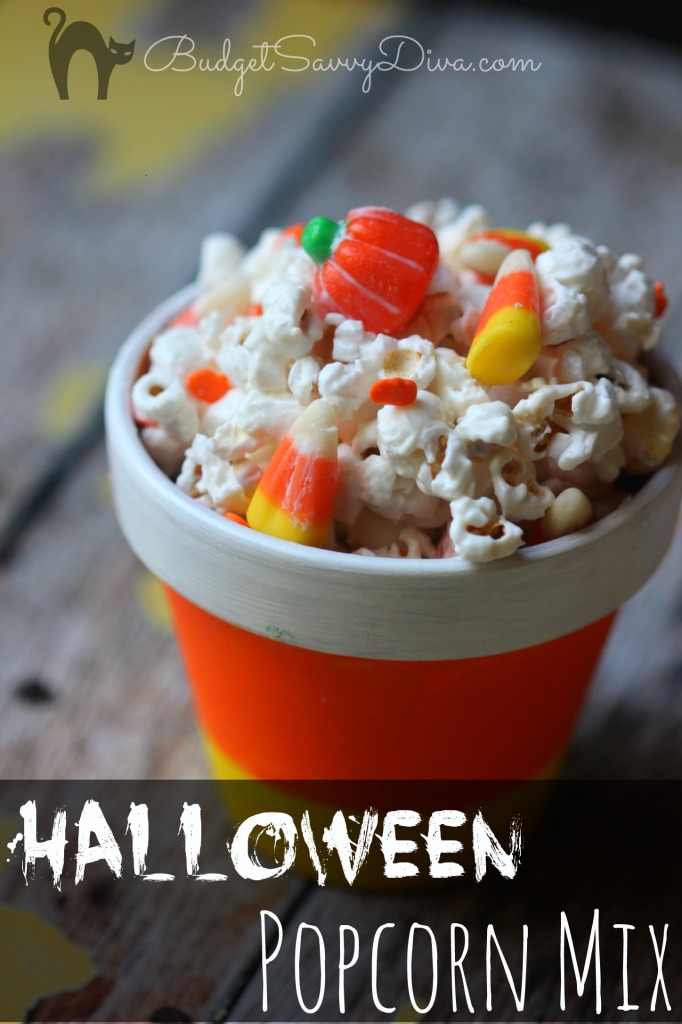 Make sure to REPIN this recipe 🙂
Halloween is coming here soon!!! I think Halloween might be one of my favorite times of year — I am a total Fall girl and Halloween is really ( for me) when Fall is in FULL gear!
I love this popcorn because it is SO simple to do — but it is addicting – you will find yourself munching on this snack
Also this snack is naturally gluten free 🙂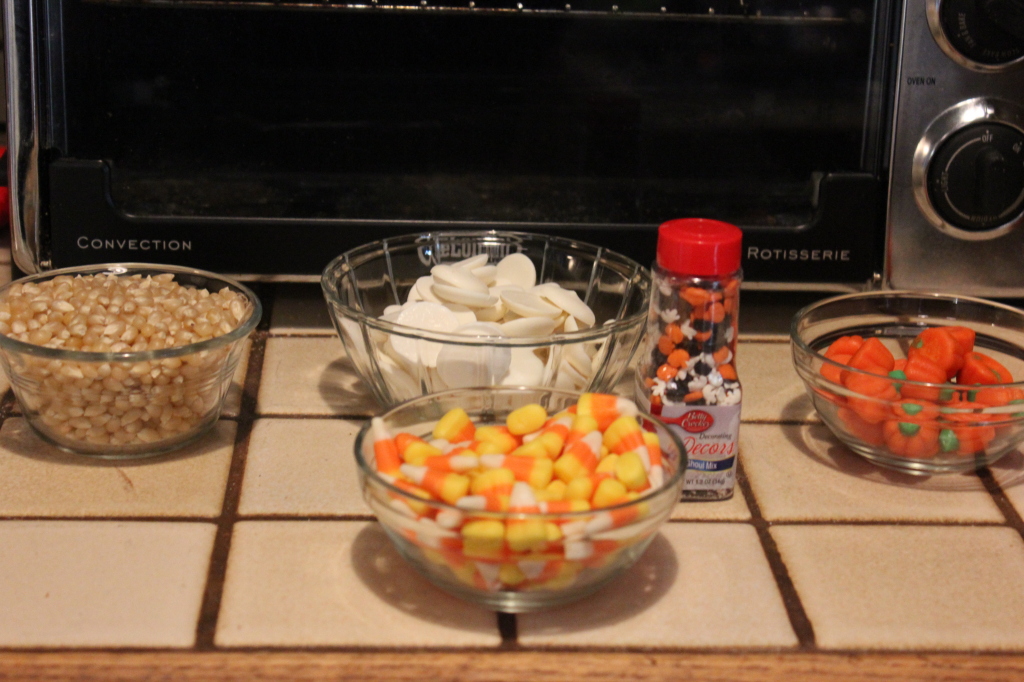 You might notice that we have popcorn kernels instead of the microwavable bag- I actually like making my own popcorn better
To make your own popcorn – you take 1/3 cup of popcorn kernels and 3 Tablespoons of Oil ( Corn, Grapeseed, or Vegetable Oil work great)
Place both ingredients in a sauce pan and cover – place over medium heat — in a few minutes you will start to hear the popping
Keep moving the saucepan back and forth ( helps prevents burning)
When the popping slows down to only a pop per 5 seconds your popcorn is DONE!
To save money on popcorn kernels simply buy when you need in the bulk section – SUPER inexpensive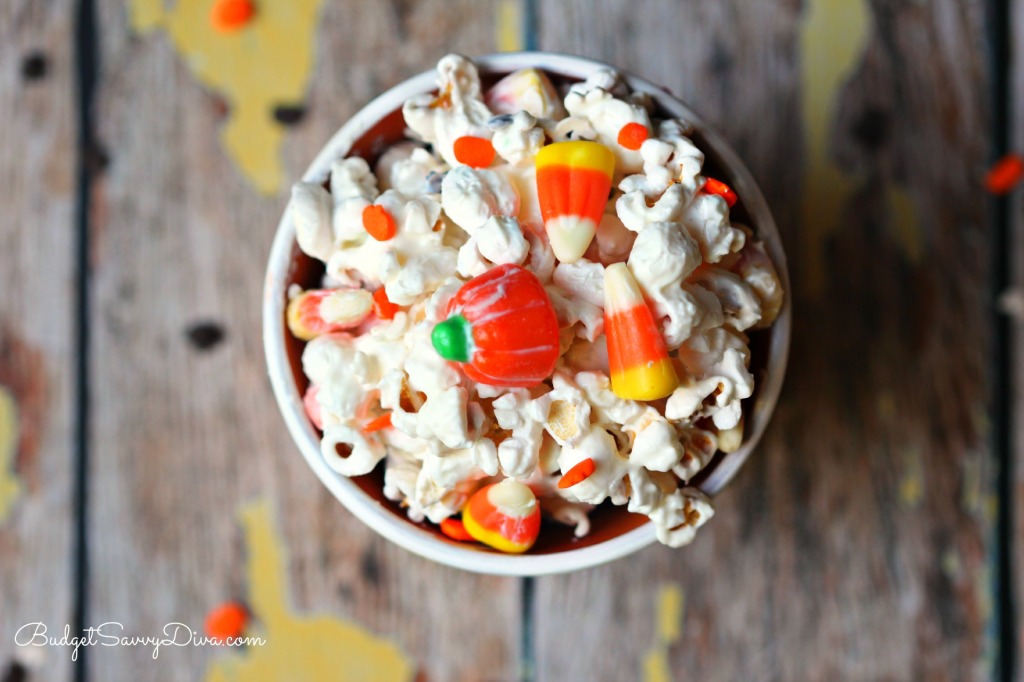 The rest of the recipe is really easy melt the chocolate and mix everything together ( SOOOOO yummy ) I am craving some RIGHT NOW!
If you do make the Halloween Popcorn Mix Recipe please let me know what you think 🙂
Love You Guys!
Halloween Popcorn Mix Recipe
Ingredients
1 Cup of White Chocolate Candy Melts
½ Cup of Candy Corn
½ Cup of Pumpkin Candy
4 Cups of Popped Corn
Instructions
Either make popcorn ( read the post for how I make popcorn) or use bagged popcorn ( I suggest not using buttered popcorn)
Melt the chocolates either in the microwave or using a double broiler
In a LARGE mixing bowl - combine all the ingredients together
Enjoy 🙂 The popcorn is super yummy still warm and is yummy once it is cold too