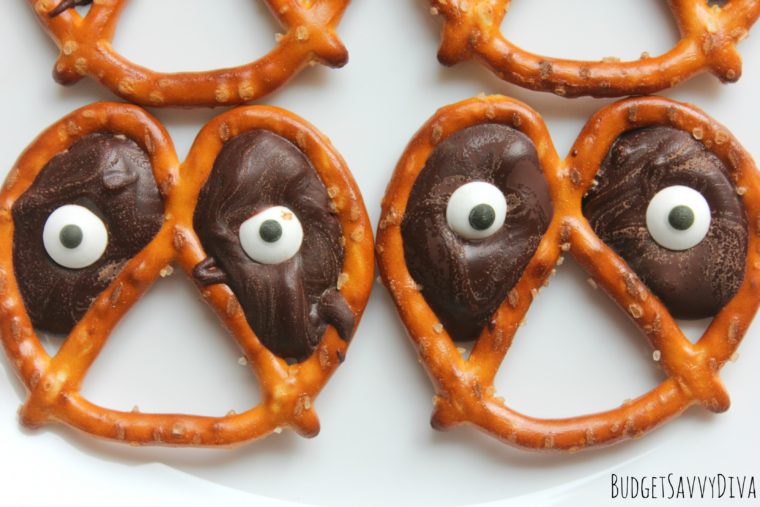 Are you ready for Halloween? Well I know I am not but I am ready for Fall to begin. I am not too excited for the upcoming rain and gray days but I am excited for all the holidays coming up especially for the food. I have been wanting to create some fun Halloween themed snacks that everyone will love. These pretzels are so easy to make – really it only took 5 minutes ( though you have to wait for the chocolate to set). Kids can help adding the eyes to the snacks.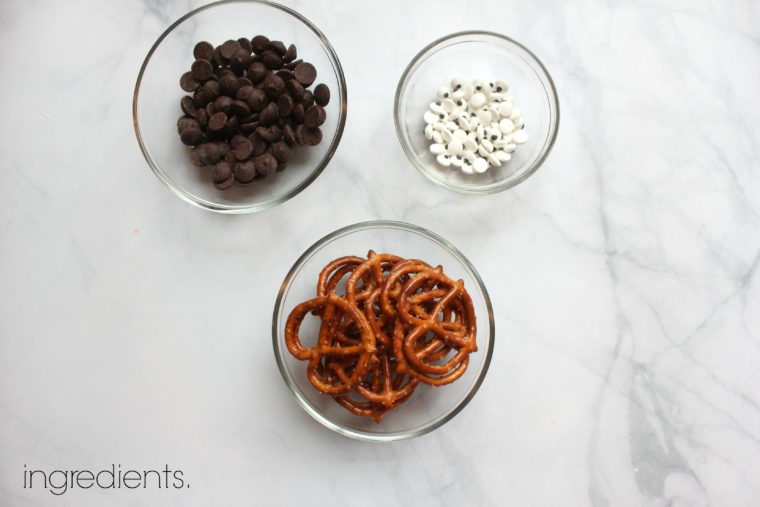 This is really all that you need – if you use gluten free pretzels then this snack is gluten free 🙂 Do you make snacks for Halloween or do you raid the Halloween candy bowl? I personally raid the bowl 😉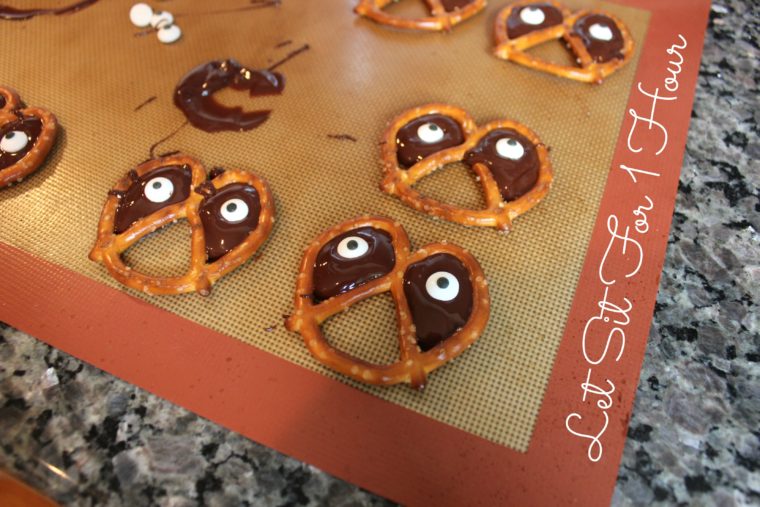 You will need some parchment paper to place the pretzels on – pour the chocolate in the two top holes and add in the eyes. Let dry and enjoy! I love when snacks are like 3 steps. I think the most important part of this recipe is getting really good chocolate – I went with a high quality dark chocolate. Also you can find the sugar eyes in almost any baking aisle at your local store. I know Michaels has them.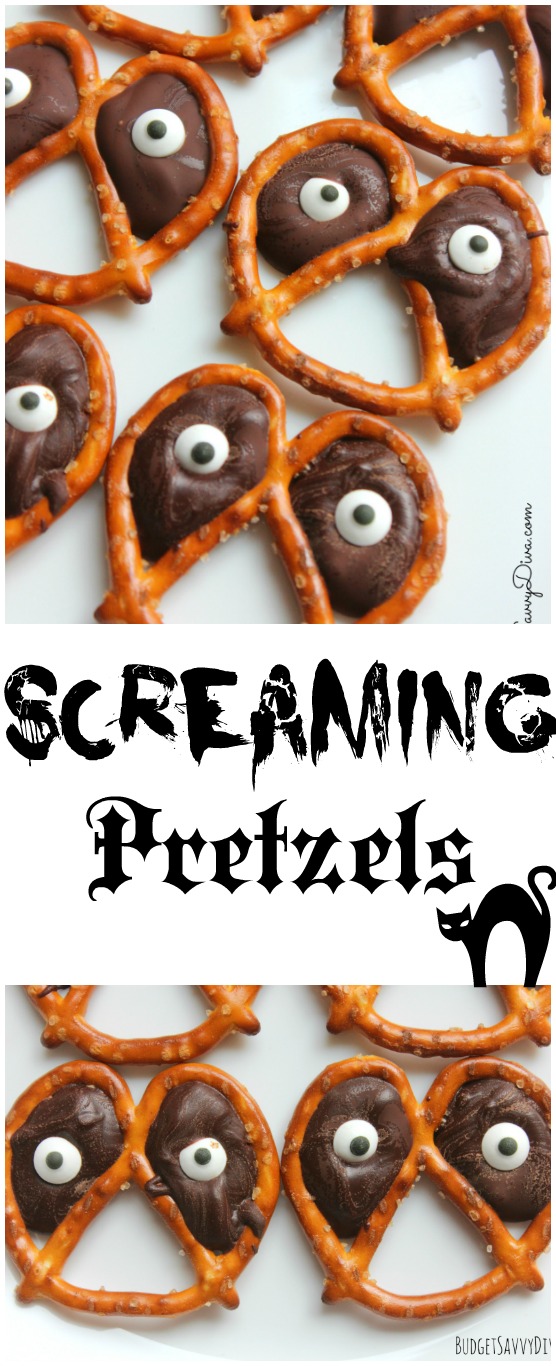 If you do make the Screaming Pretzels please make sure to comment and let me know what you thought. I really think they are very cute and easy to make they would be perfect for any Halloween celebration you are having.
Screaming Pretzels
Ingredients
Pretzels
2 Cups of Chocolate
Sugar Eyes
Instructions
Melt chocolate in the microwave - 30 seconds then stir until all the chocolate is melted.
Place pretzels on parchment paper pour the melted chocolate into the top 2 holes
Place sugar eyes and let sit for at least 1 hour
Enjoy and Happy Halloween.