How To Make A Handmade Yarn Wreath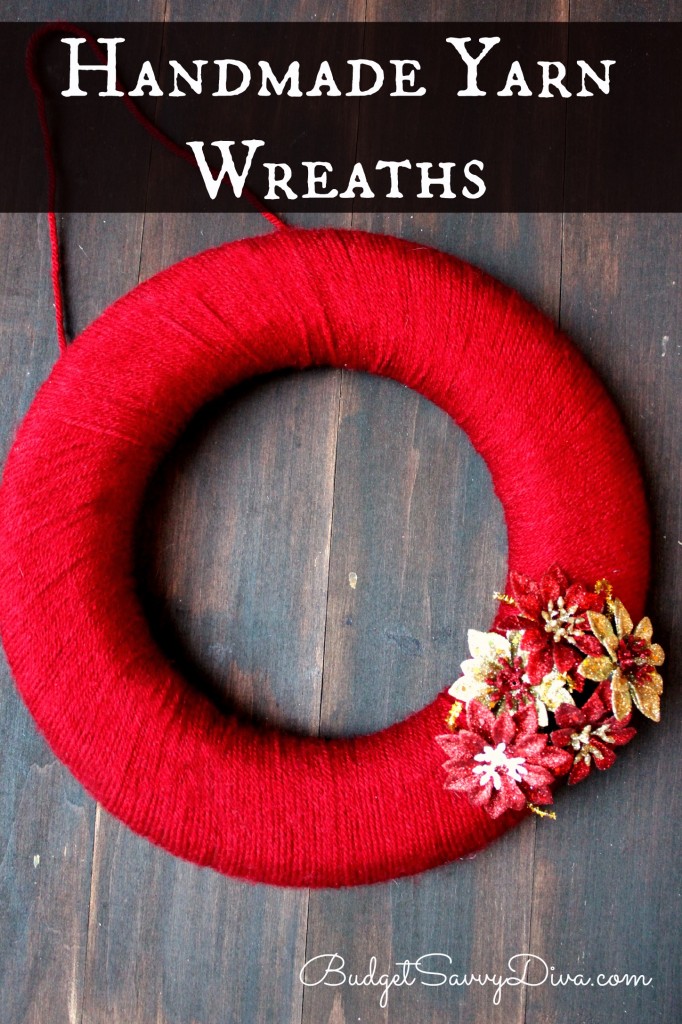 There is nothing as special as a homemade craft – I love this wreath because it will be part of my Christmas decor for YEARS to come 🙂
This would be a great diy Christmas present
Do you have a wreath in your home? My parents usually pick one up at  Trader Joes
This craft cost around $5 to make which is much cheaper than trying to buy on pre-done
I took a picture of my materials BUT I have NO idea where the picture went – ** proof** it was gone!
You will need – yarn, foam circle ( found in flower section at Michaels) Hot glue, flowers or another sort of decoration
You will also need a good movie on tv — this craft is easy to do but it takes about 2 hours to complete
Hot glue the end piece of the yarn on the back of the foam circle – and start wrapping around the foam circle — there will be slight overlapping
Once you have fulling wrapped the yarn around the circle secure with hot glue
Hot glue the flowers in an arrangement of your choosing – I decided on glitter flowers since I am in a HUGE glitter phase at the moment
Cut a piece of yarn about 18 inches  ( this will be your hanger) – hot glue both ends about 2 inches apart on back of the foam circle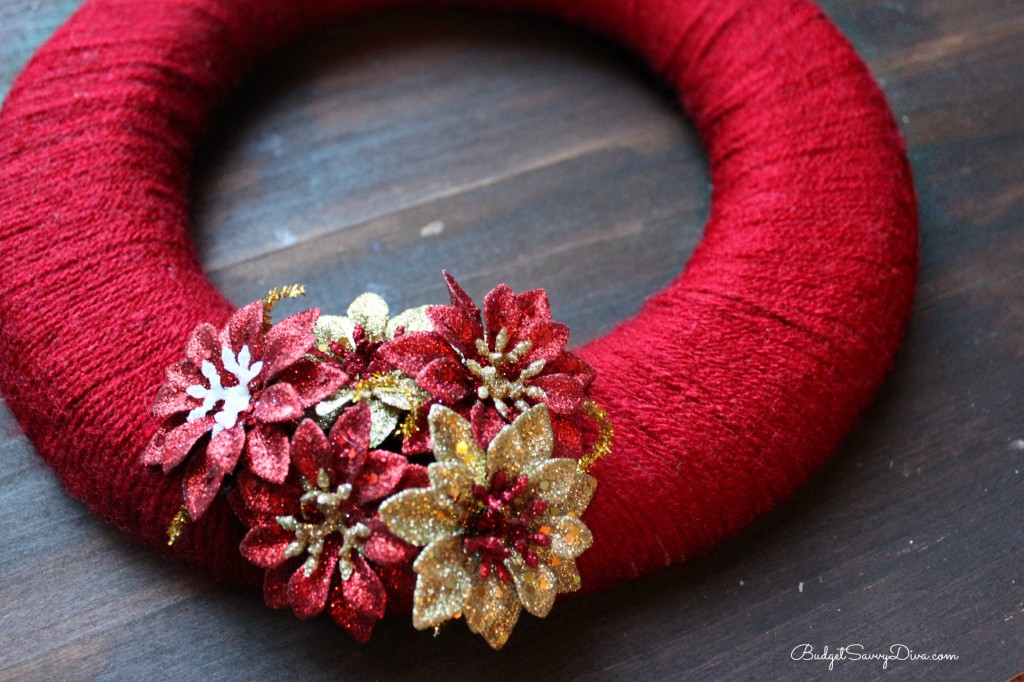 And you are done …
I have received so many compliments from everyone who has seen it — little did they know how super simple it is to make
If you make this craft I would love to see it – simply take a picture and put it on instagram or twitter use the #budgetsavvydiva so I can easily find it
If you would like more crafts like this just let me know — seriously …. ANY excuse to go to Michaels would be appreciated.
Love You Guys!