Inexpensive Christmas Craft: Toilet Paper Roll Wreath Cost – $2.00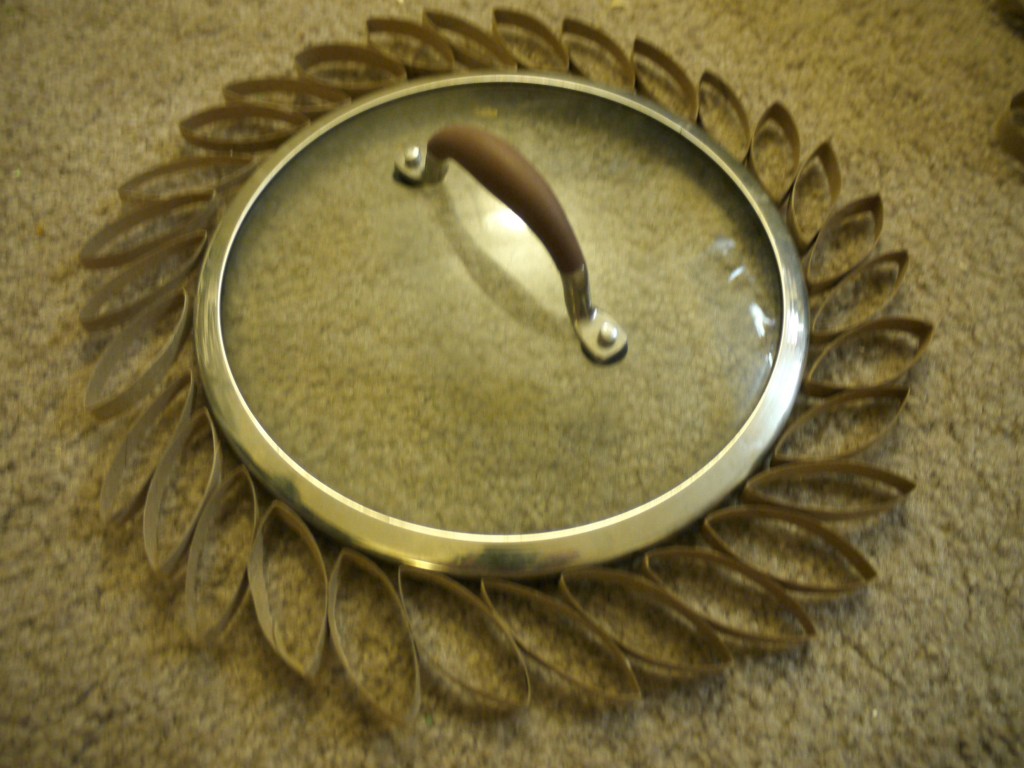 One of my favorite crafts to make the wreath made out of Toilet Paper Rolls!!!
What You Need
– Glue ( Hot Glue Worked Perfectly)
– As Many Toilet Paper / Paper Towel Rolls as you can find
– Spray Paint ( Green)- bought a small can at Michael's with 40% Coupon for under $2.00 I used only 20% of it
– Glitter and Ornaments ( if you like 😉 )
– Something Circle – Like the pot cover I used
Ruler
Scissors
How To Make It
– Mark and cut the rolls – I did 3 cm each – do however thickness you want. I used a ruler 😉
– Arrange the "leaves" around your circle – you can get creative. Once you are happy start gluing one to another.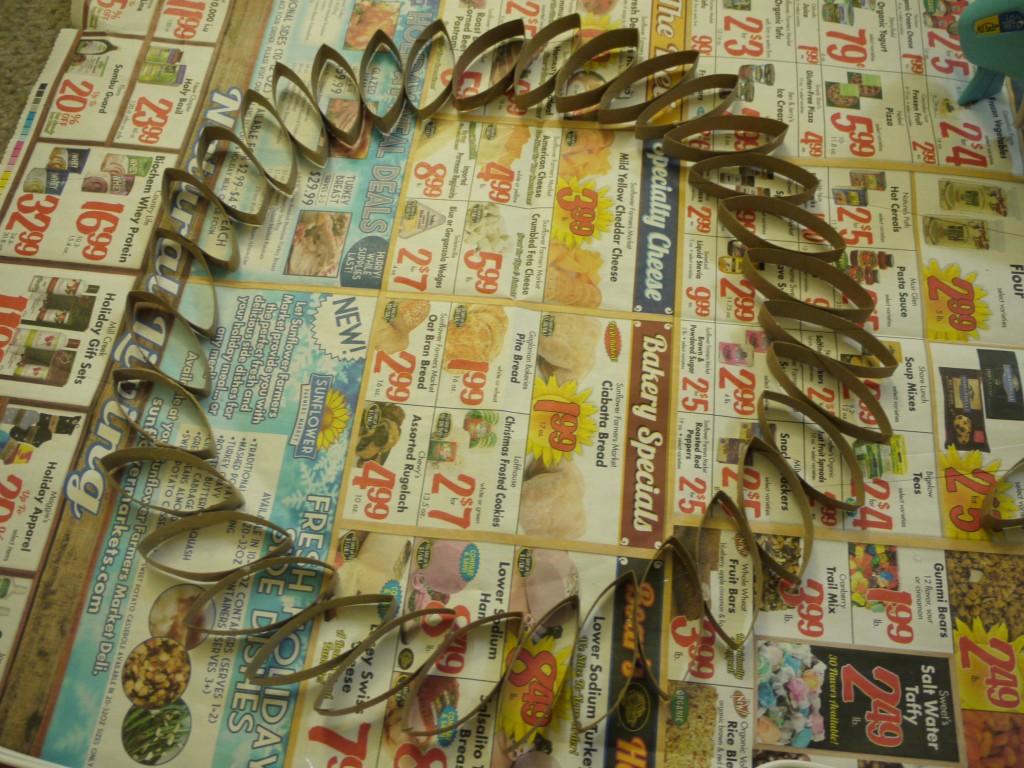 I ended up doing three rows of leaves.
– Next Spray Paint your wreath.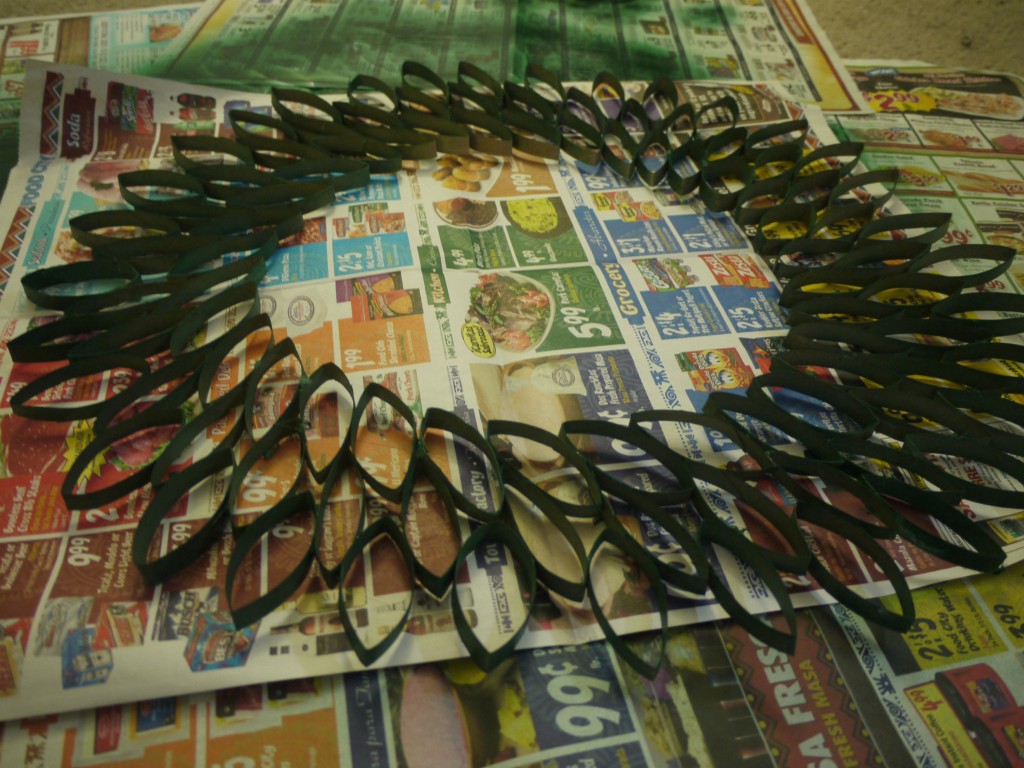 I then decided to use inexpensive ornaments from the dollar tree that cost $.08 each and added them to the wreath plus I made some flower toilet paper rolls with little yellow ribbon in the middle that I had on hand 🙂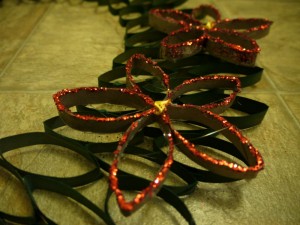 Here is the finished product on the wall 🙂