Homemade Nutella Hot Chocolate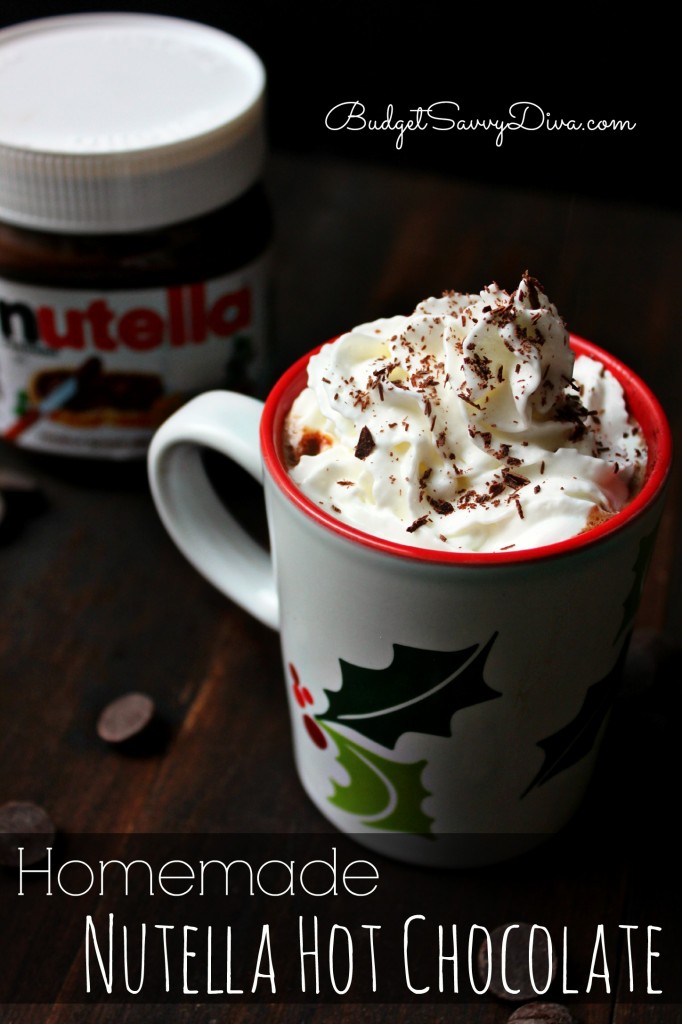 Make sure you are pinning this recipe on Pinterest 🙂
I know many people say – "oh this is the best hot chocolate ever"but SERIOUSLY you will need to take a seat when you try this hot chocolate.
It is perfection liquified
This is a recipe that I have been working on for a while and it finally has all the right measurements
It even tastes great without using whole milk – I am sure if you used whole milk it would taste even better but my thighs would not let me do that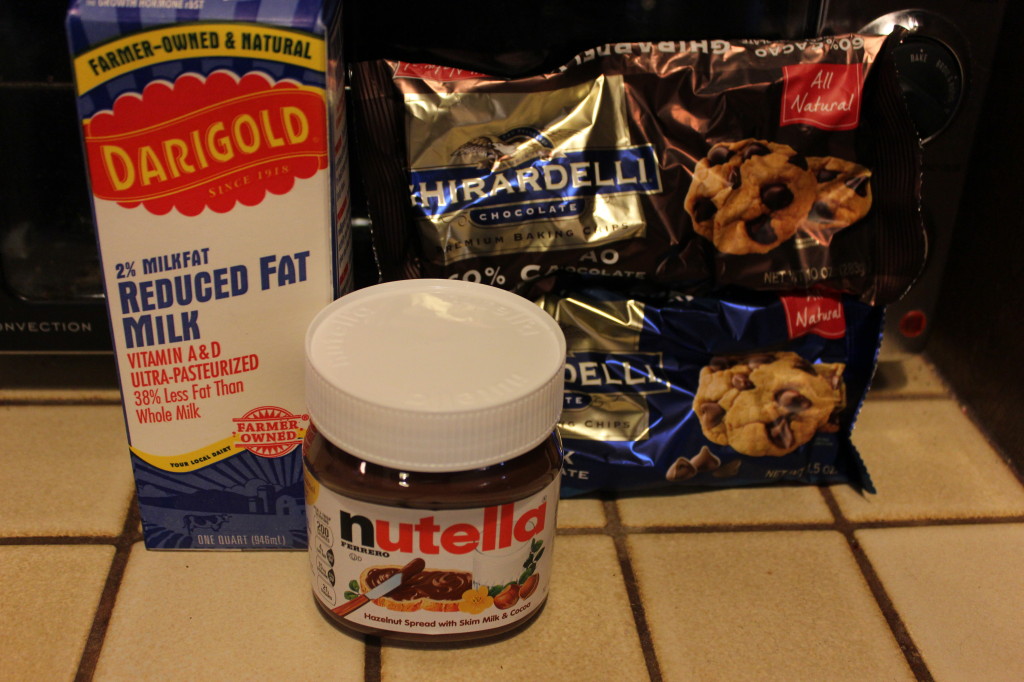 Does the Ghiradelli chocolate really surprise you at this point? I used my favorite 60% cacao chocolate chips and milk chocolate chips 🙂
To even take this drink up another notch is added 1/2 tsp of vanilla extract per cup
If you want to make this drink more "adult happy" add half shot of rum to your drink
This drink is very simple to make – heating the milk and adding chocolates and nutella — here is my dad making the hot chocolate 🙂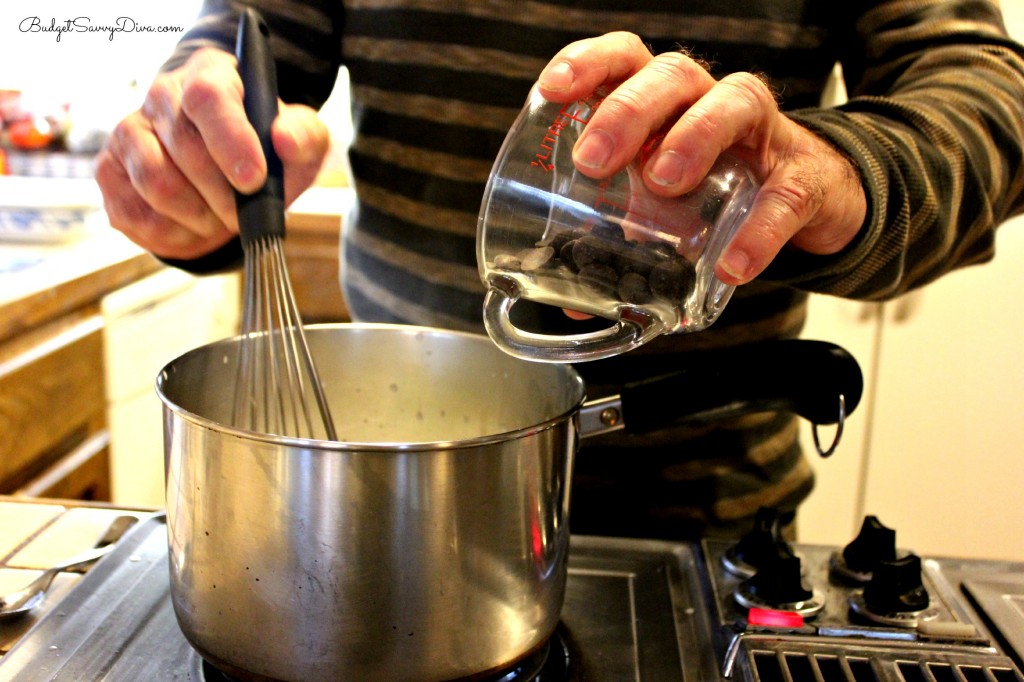 Of course you have to add whipped cream and chocolate shavings to the drink
When you add everything above together the final product should look like this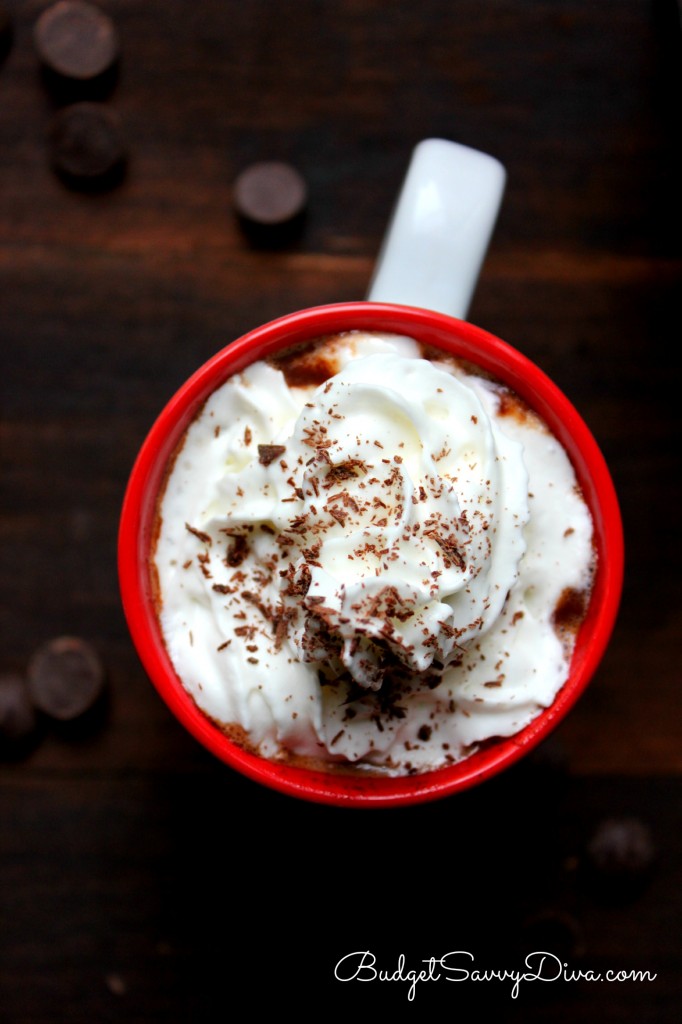 So Yummy. So Good. So Easy
This recipe makes enough for about 4 cups – so you can easily enjoy it with your family or yourself ( hehehehe)
This recipe is gluten – free 🙂
Love You Guys!
Homemade Nutella Hot Chocolate
Ingredients
4 Cups of 2% Milk or Almond Milk
½ Cup of Dark Chocolate Chips
½ Cup of Milk Chocolate Chips
2 Tablespoons of Nutella
Optional - Whipped Cream
Instructions
Over medium/ low heat add milk to a sauce pan
Whisk every 30 seconds until the milk is warm ( be careful not to BURN that milk)
Slowly Add the chocolate chips - keep whisking till they are fully melted
Add nutella ( turn off the heat) - whisk till fully combined
Top with whipped cream and chocolate if you would like
Enjoy!