Copycat Red Lobster Shrimp Pasta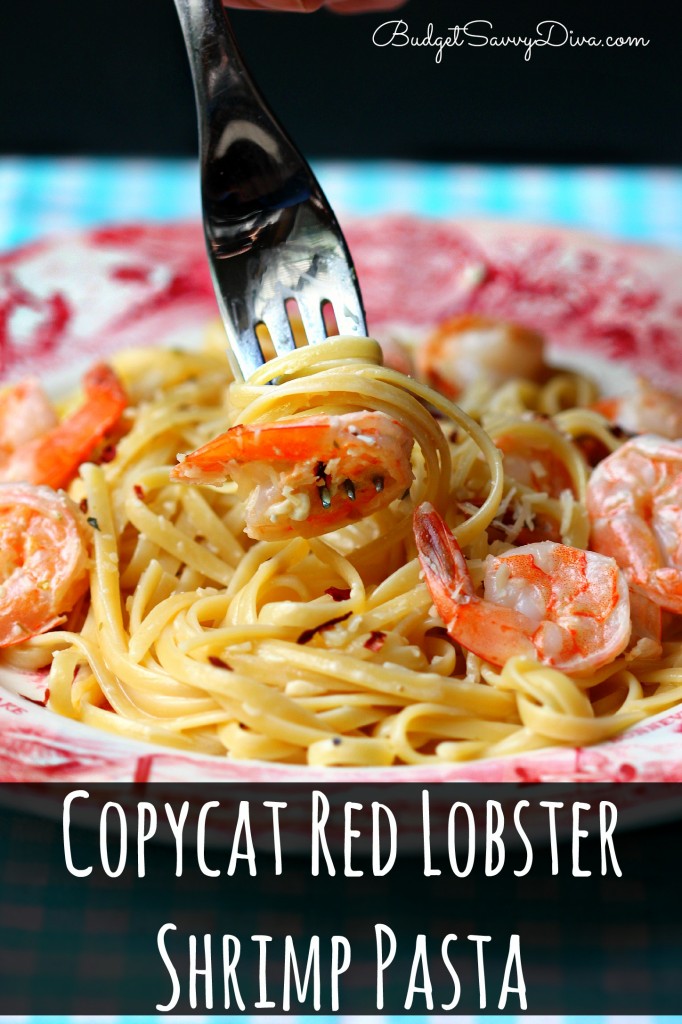 Make sure to Repin This Recipe 🙂
Our extended family – whenever there is a birthday or holiday sends us gift cards ( which we love 🙂 ) one gift card we have is to Red Lobster
So about 4 months ago Eric and I decided to have a little date night to our local Red Lobsters which I saw was near the mall we go to frequently ( I have a bath and body works addiction to feed) – we go to red lobster.  I need to rephrase that…. we made it to Red Lobster's parking lot. Red Lobster's itself was not open and had not been open for a while.
Sigh — Oregon has something against chain restaurants I love ( Cracker Barrel, TGI Friday's, El Pollo Loco, Chili's , etc) — long story short we had to go another restaurant for date night
And because I am getting more comfortable with cooking with seafood I thought I would take a stab at their Lobster Shrimp pasta — Eric ate it ALL and loved it. THOUGH he was like " WHY DO YOU KEEP THE TAILS ON THE SHRIMP" – I know this is not an exact Copycat Red Lobster Shrimp Pasta since the tails are on — but I think it photographs better 😉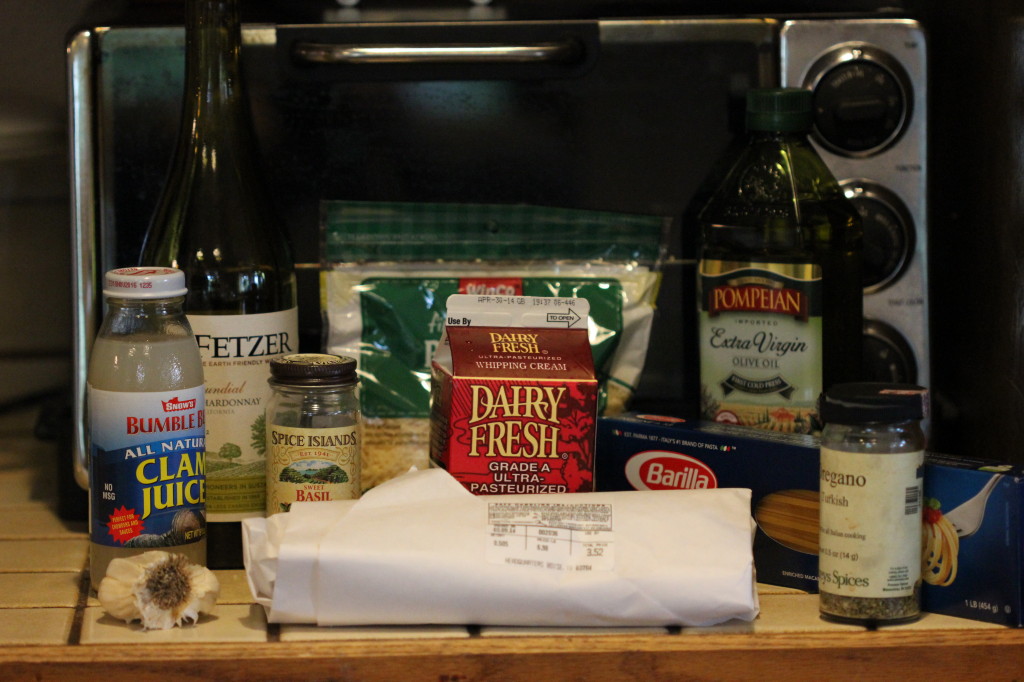 One tip – if you want a SUPER creamy sauce ( which I love but Eric is not a huge fan) is adding 2 Tablespoons of cream cheese to the sauce
As you can see this recipe is very simple – I used clam juice but you can use chicken broth ( I had clam juice on hand)
My dad of course helped me make the dish – here he is deveining the shrimp 🙂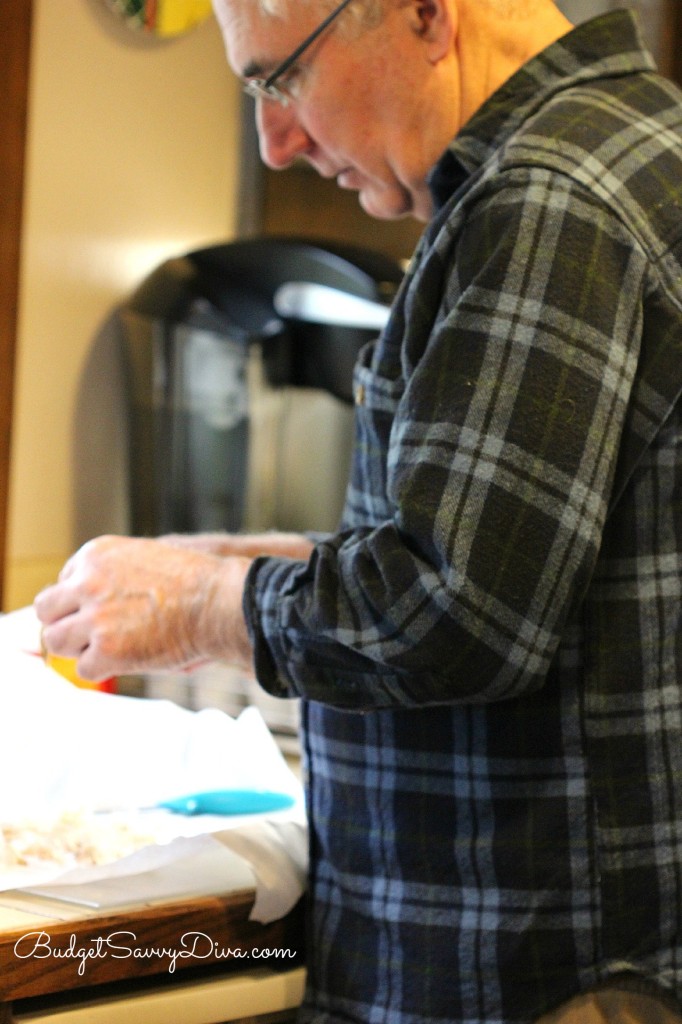 This is one of my favorite pictures ever – LOVE the Oregon Plate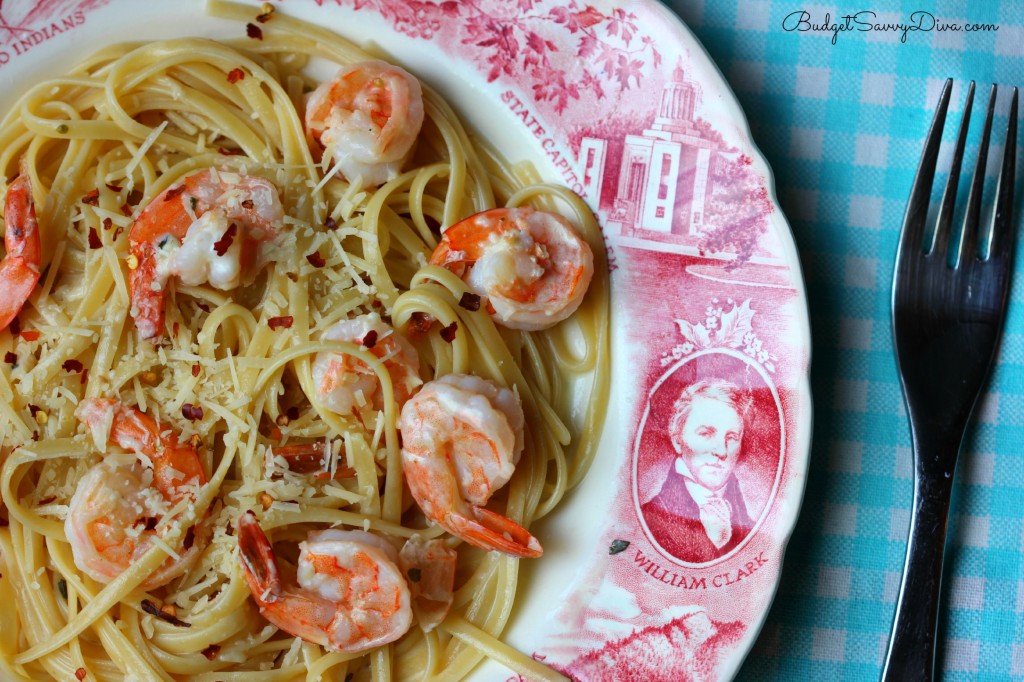 If you make the Copycat Red Lobster Shrimp Pasta please make sure to comment and let us know how you liked it 🙂
Love You Guys!
Red Lobster Shrimp Pasta Recipe
Copycat Red Lobster Shrimp Pasta
Ingredients
⅓ cup extra virgin olive oil
2 garlic cloves
½ lb shrimp, peeled, deveined
⅔ cup clam juice
⅓ cup white wine
1 cup heavy cream
½ cup parmesan cheese
¼ teaspoon dried basil, crushed
¼ teaspoon dried oregano, crushed
8 ounces pasta, cooked
½ tsp of red pepper flakes ( optional )
Instructions
Heat oil in a skillet - add garlic - lower heat andcook for 5 minutes
Add shrimp and cook till shrimp is fully cooked - white meat
Transfer shrimp to a plate
Add clam juice and start whisking - slowly add in the wine. - raise heat to high and whisk for 5 minutes constantly
Reduce heat and whisk in cream - add cheese and stir till smooth - add pasta and mix well - add in shrimp
Serve with red pepper flakes on top
Recipe is adapted from HERE