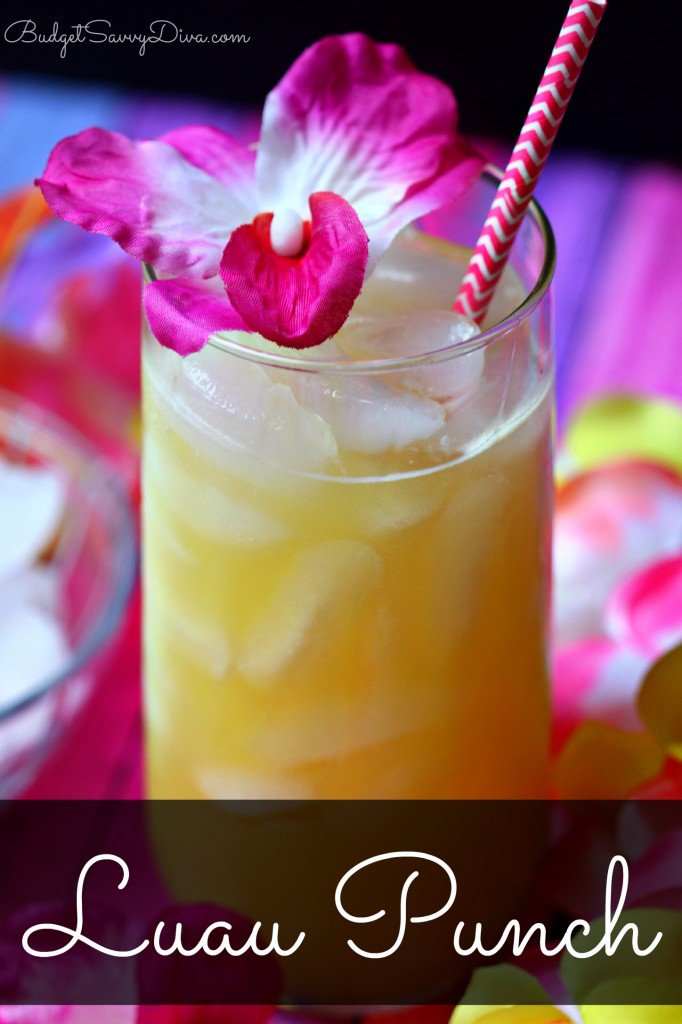 Make sure to REPIN this recipe 🙂
Summer is here — and I have been feeling it up here in Portland, OR. It has been SUPER hot and will continue to be well into the 90s for the next 10 days ( which = forever)
Since we do not have much more than a little ac unit working overtime I have been trying to make big batches of yummy drinks everyone can enjoy
This Luau Punch is similar to the type of drinks my parents would get me in Hawaii — it has plenty of Pineapple juice and my favorite soda on hot days ( 7 up ) 🙂
It is funny when the weather is not super warm I am not crazy about 7 up but if it is hot I am ALL about it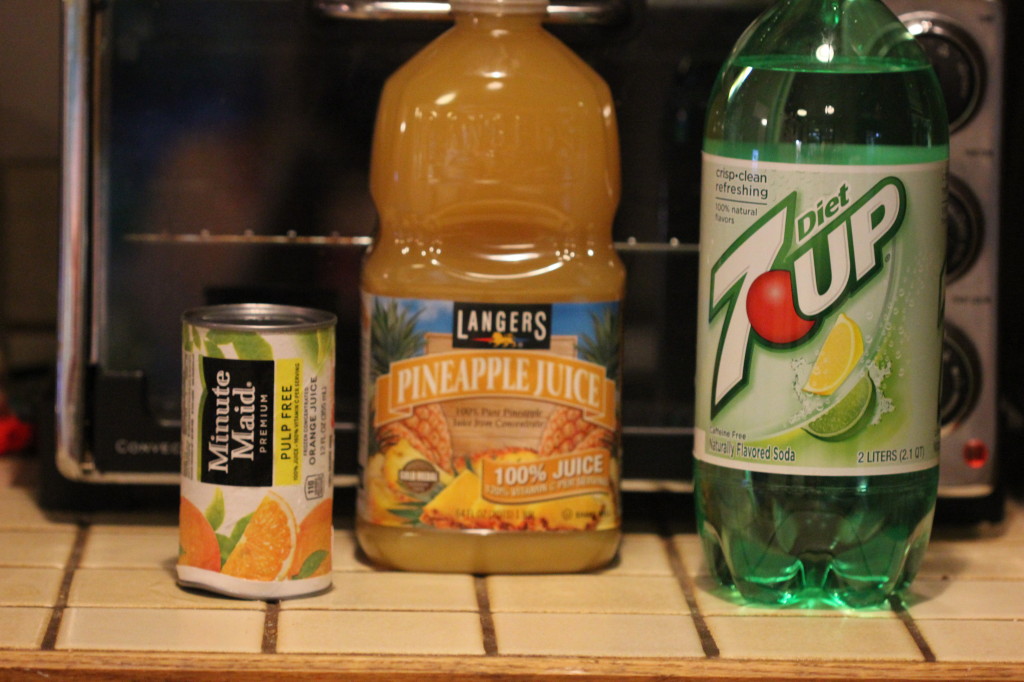 So this is all you need – I suggest filling up a pitcher with some ice – or if you do not want to dilute your drink just place the full pitcher in the fridge for a couple of hours
This recipe makes enough for 10 glasses of punch.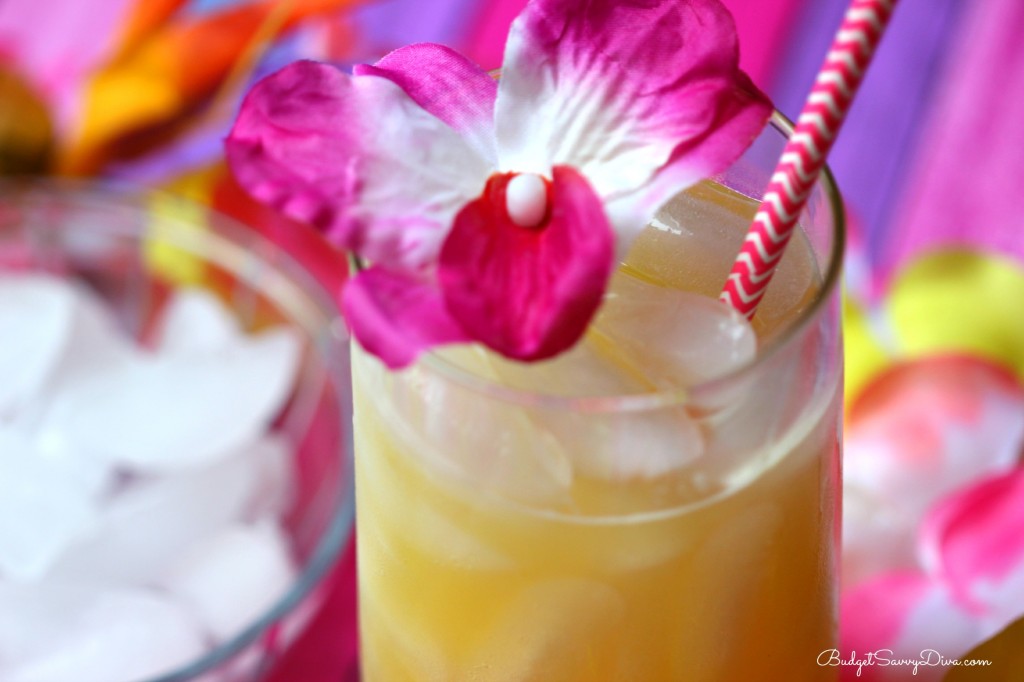 I love how the 7 up creates a really light drink because it is SO fizzy
And this drink is so simple to make kids can help 🙂 One change I would make is added some of those drink cherries to add a little red and sweetness to the drink ( though this recipe does not need more sugar)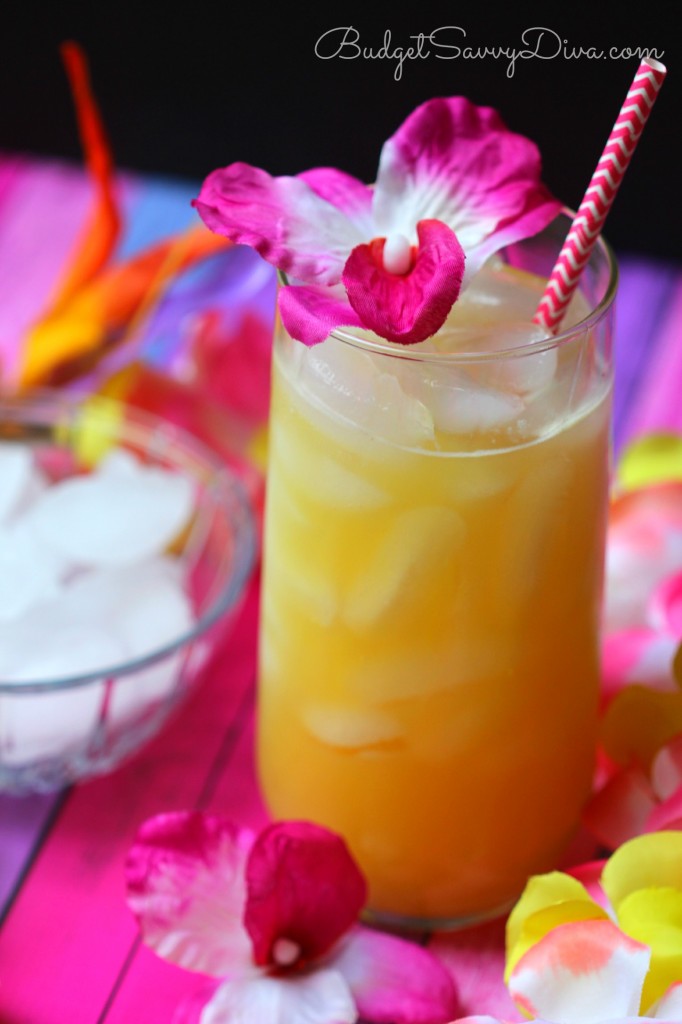 If you do make this Luau Punch Recipe make sure to let me know what you think 🙂
If you would like more punch recipes let me know – I have a few I have never posted ( though this one is my favorite — I have a yummy drink with Mango that I love)
Love You Guys!
Luau Punch Recipe
Ingredients
2 Liters of Soda - 7 up or similar
¾ Cup of Frozen Orange Juice Concentrate
40 oz of Pineapple Juice
Instructions
In a large pitcher mix all the ingredients together well
Add ice or chill drink in the fridge for a few hours
Enjoy!