I have been needing a new bed – especially since we have just moved and our bed did not make it. I did a lot of research and found The Dream Bed™ to be the perfect fit. I was so excited when The Dream Bed wanted to work with me. There are many reasons why I chose The Dream Bed but one of the main reasons is that it is a product that creates change. When you receive a The Dream Bed other bed goes to someone in need. They have already donated over 100 beds. I am all about giving back and it really is a great program.
I ordered The Dream Bed and it arrived in about 2 days! I was so excited to receive it I barely took the time to take a picture of the box. Can you believe a queen-size bed is in that box ?!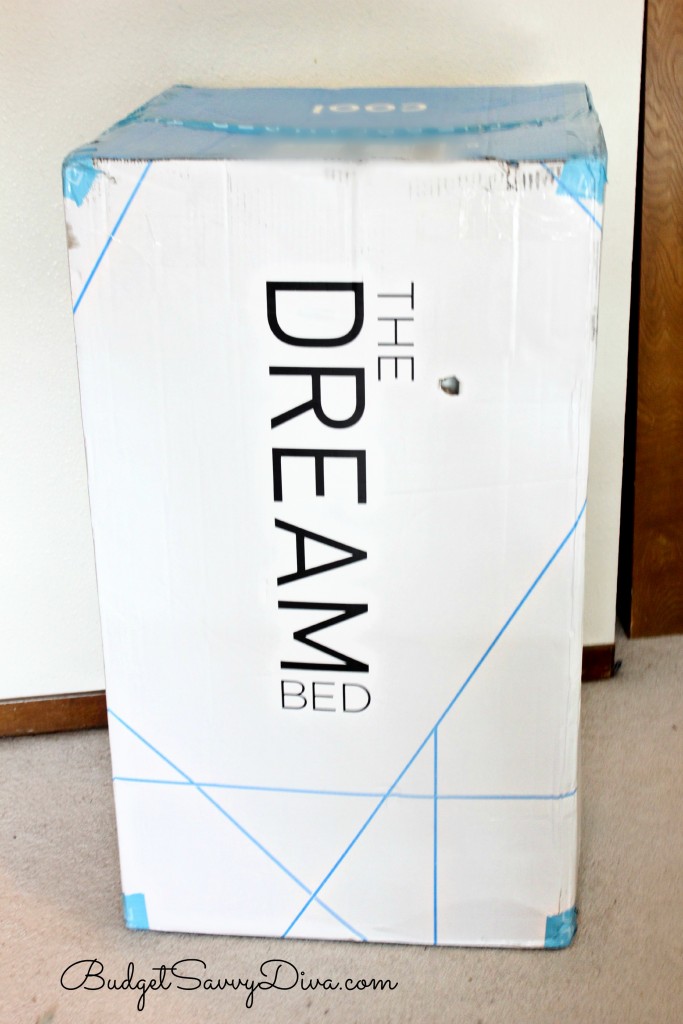 Well it is 🙂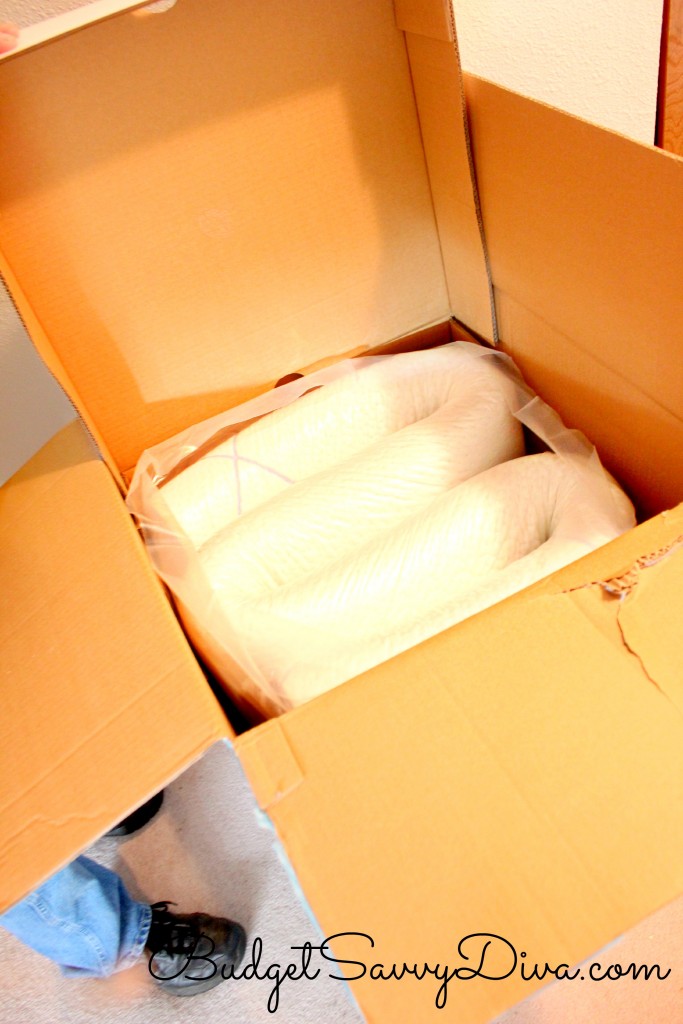 My dad was here to help me with the bed but I was able to get the bed out of the box by myself. I love that I was able to order the bed online – I really hate going in store to find a mattress. I have slept on this mattress for a week now and I love everything about it. I got a cool gel top on The Dream Bed and I really am loving the difference. We live in a house that has no AC so we tend to get overheated at night ( this problem is now a thing of the past).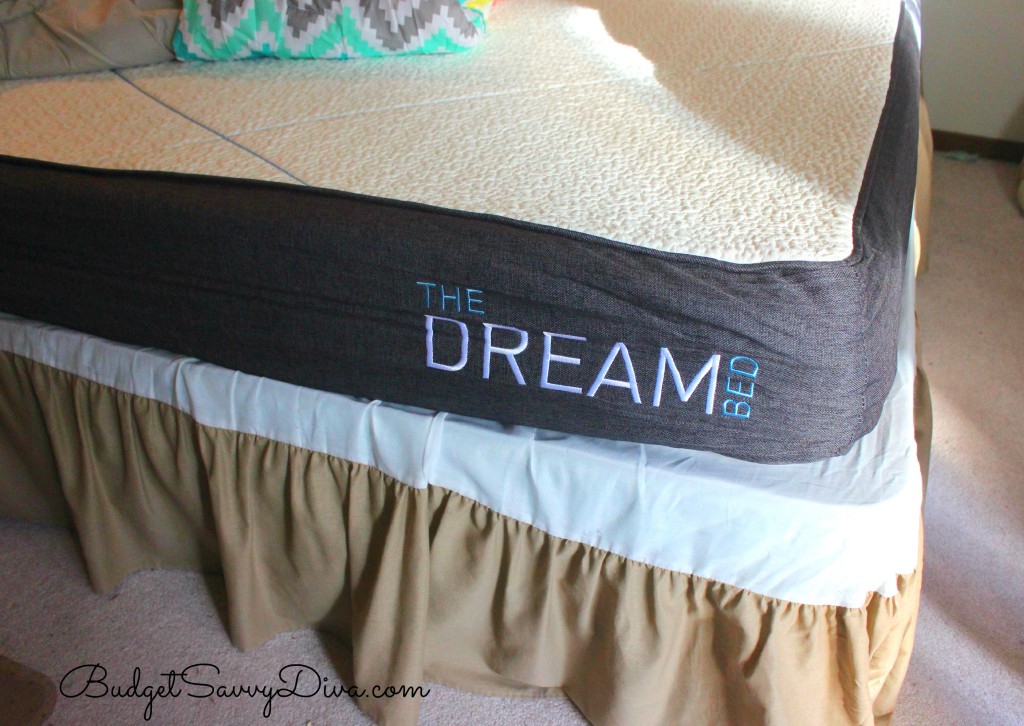 All you have to do is leave the bed to "rest" for one hour – after an hour it will be ready for nap time. I also live the fact there is a 180 night guarantee which really gives me the peace of mind and did I mention FREE Shipping ( this is a big win for me).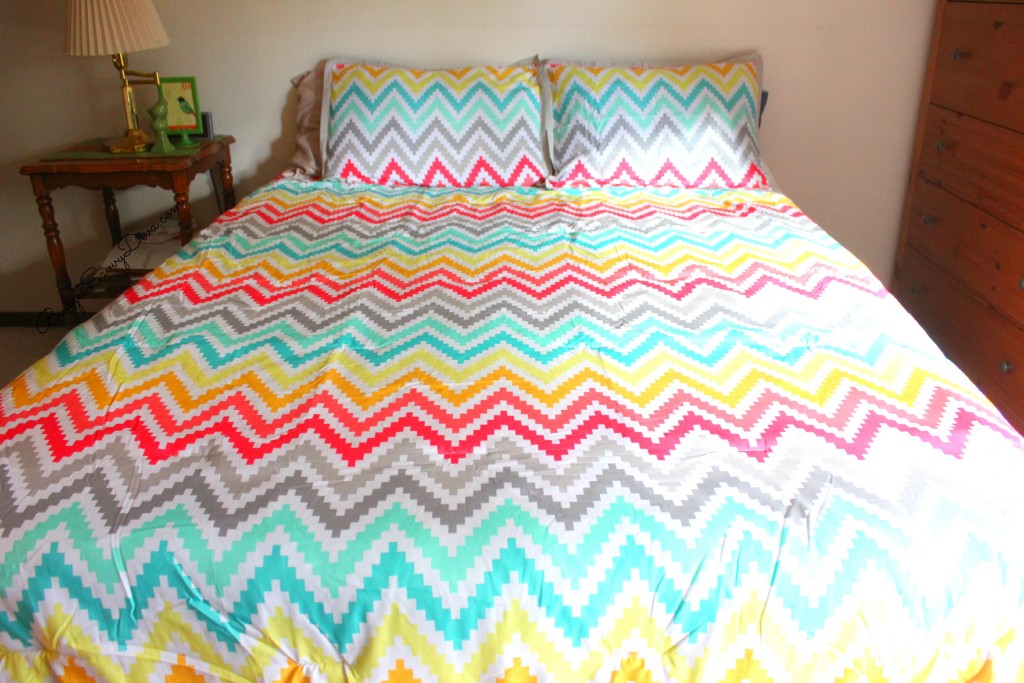 Do you like my new comforter? I went for something bright and colorful.
Make sure to participate in The Dream Bed twitter party on Monday Nov 9th
This is a sponsored post written by me on behalf of The Dream Bed™.