This shop has been compensated by Collective Bias, Inc. and its advertiser. All opinions are mine alone. #GetInOnOREOThins #CollectiveBias

Without a doubt OREOs was my favorite cookie growing up. I remember they would be the first thing I would gobble up in my lunch at school. I was super excited when I learned recently that there are now OREO Thins. OREO Thins are thinner and crispier OREO and it really creates a new OREO experience. Each day I make a lunch for Eric when he goes to work. I have been including OREO Thins into his lunch and he has been loving them.  He also enjoys eating them at home while we are watching TV. They really are the perfect snack anywhere and at anytime. They are thinner which makes packing them much easier for me and he loves the different texture experience of the crispier cookie.
There are a few different flavors to try -OREO Thins; Golden, Original, and Mint. I bought Mint and Original at Fred Meyers in the cookie section.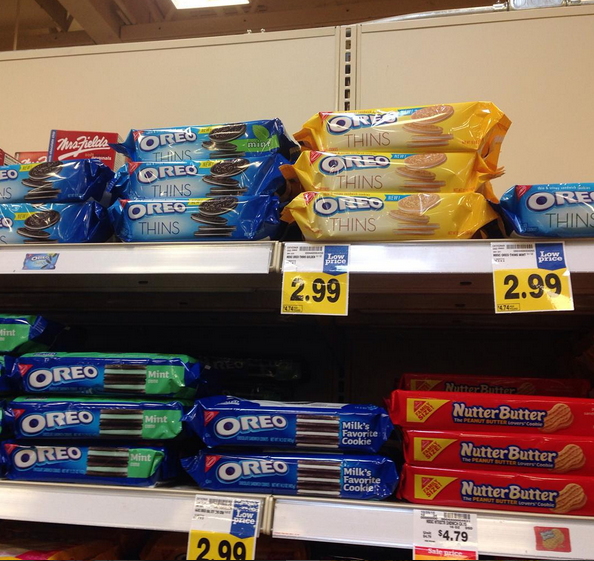 For the tutorial today I am going to focus OREO Thins Original.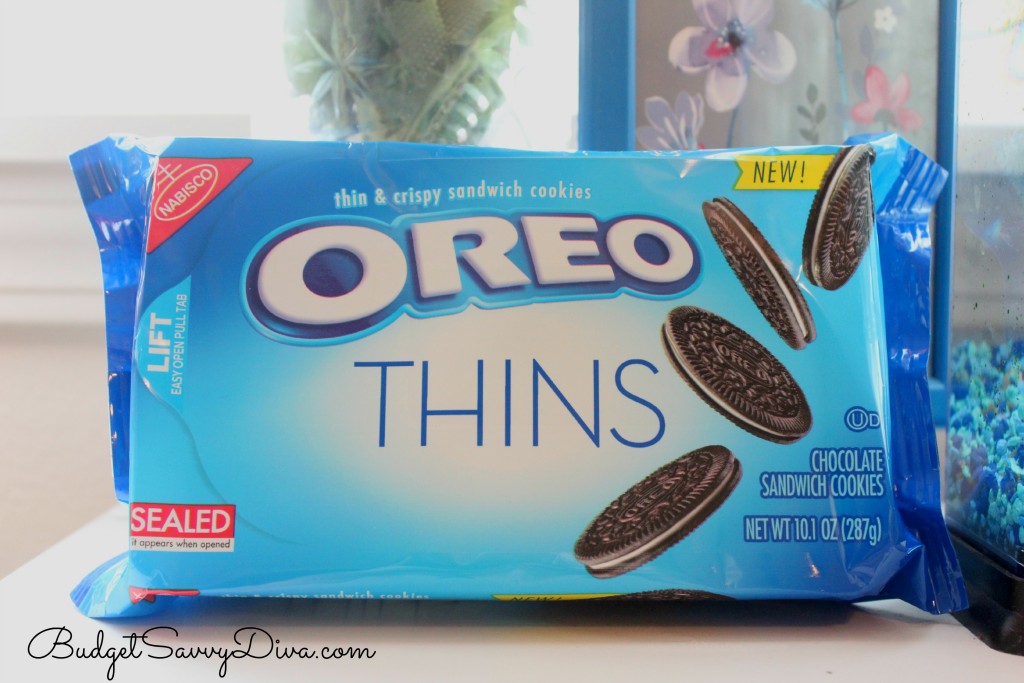 I am hosting a party soon and I know I will have a platter of these cookies out – it is really the perfect cookie for all occasions. I thought it would be fun at the party to be rockin' some OREO Thins Nails. Here is the tutorial for my OREO Thins nail look if you would like to make it as well.
This is what you are going to need for this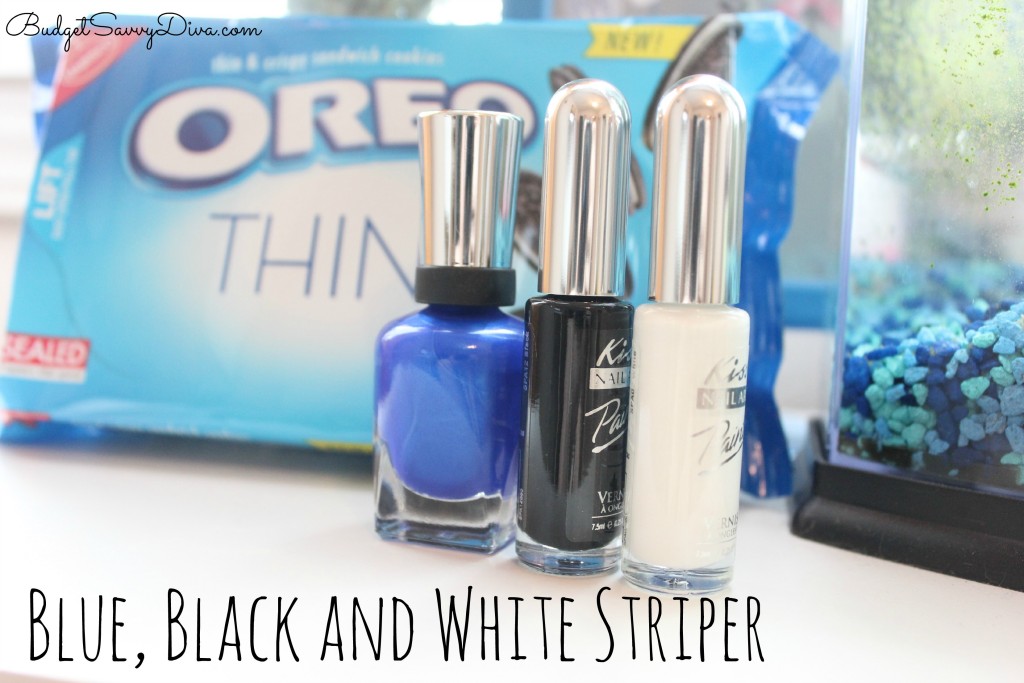 I used a royal blue nail polish and a black and white striper – I bought them all at Fred Meyers. This nail looks under 15 minutes ( and most of that time is waiting for the polish to dry)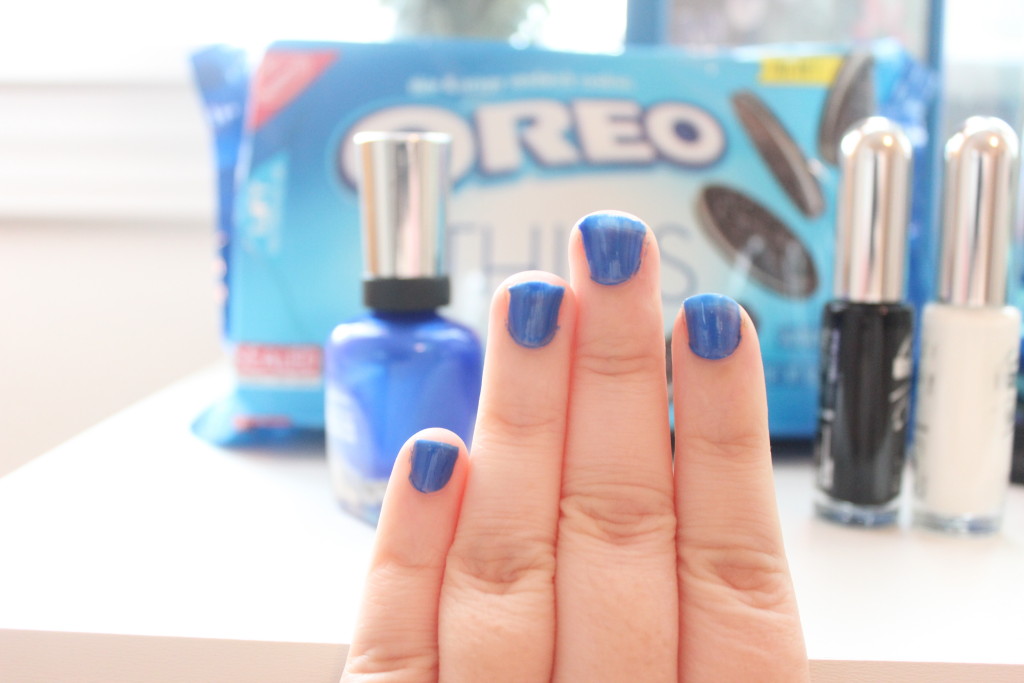 I first painted each nail blue for the base. I chose a darker blue because I thought it was the perfect color for the packaging and it would make the milk pop.
I love the combination of OREO Thins and Milk so I thought it would be perfect combo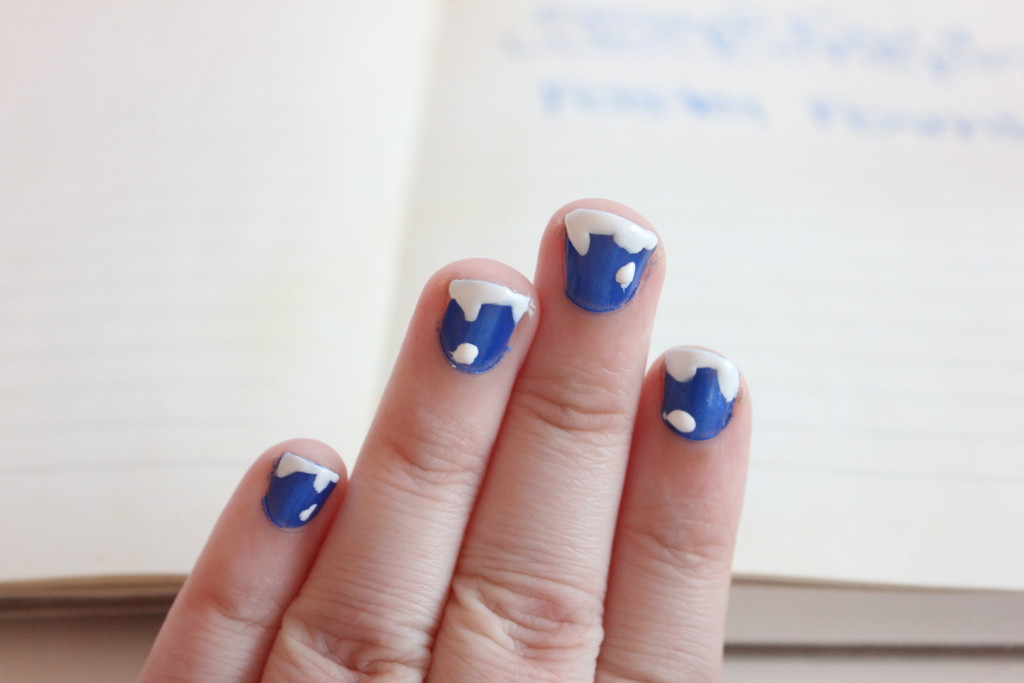 Each nail tip I made white I tried to make sure not to make the line straight – on a few nails I made a few milk drops.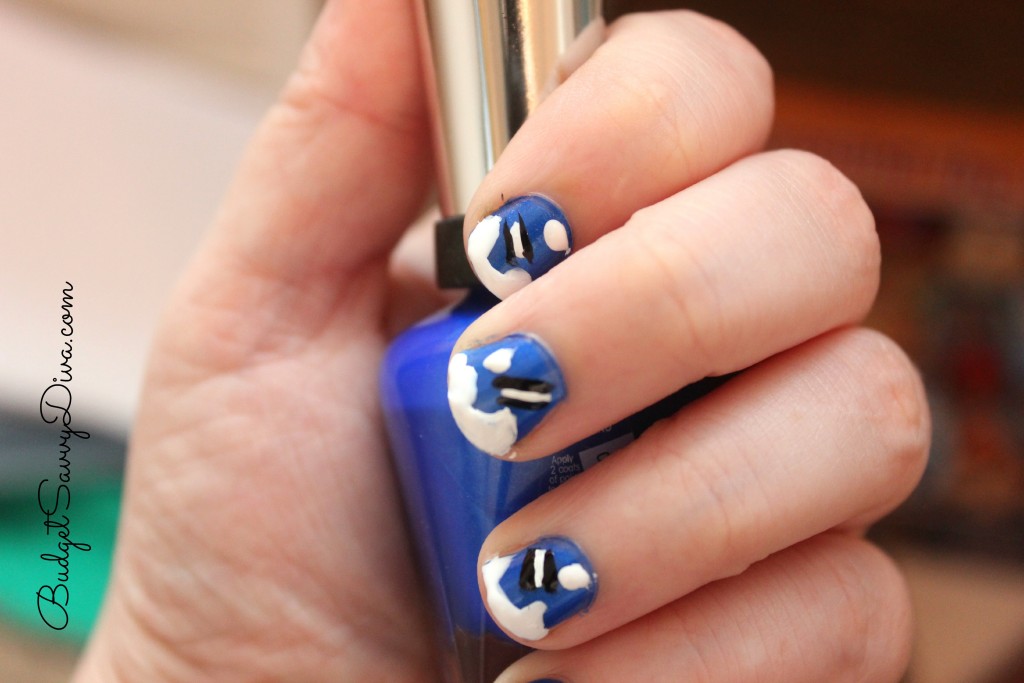 Then in the middle of each finger I did a small white strip with 2 black strips on each side to make the OREO Thin cookie.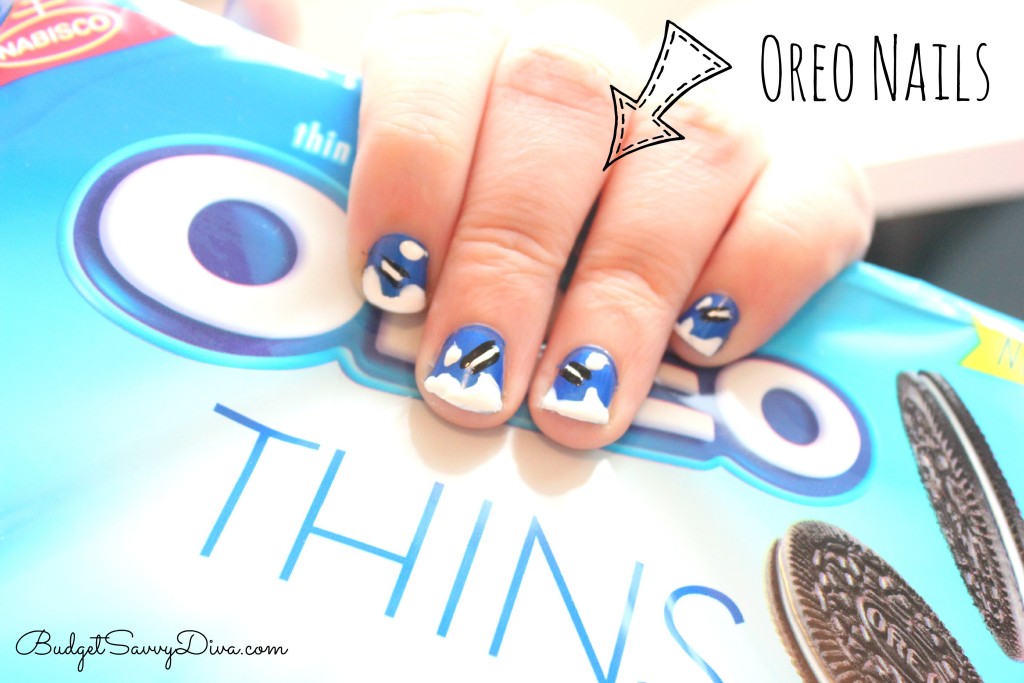 What is your favorite way to enjoy OREO Thins? My husband loves eating them with a tall glass of cold milk.