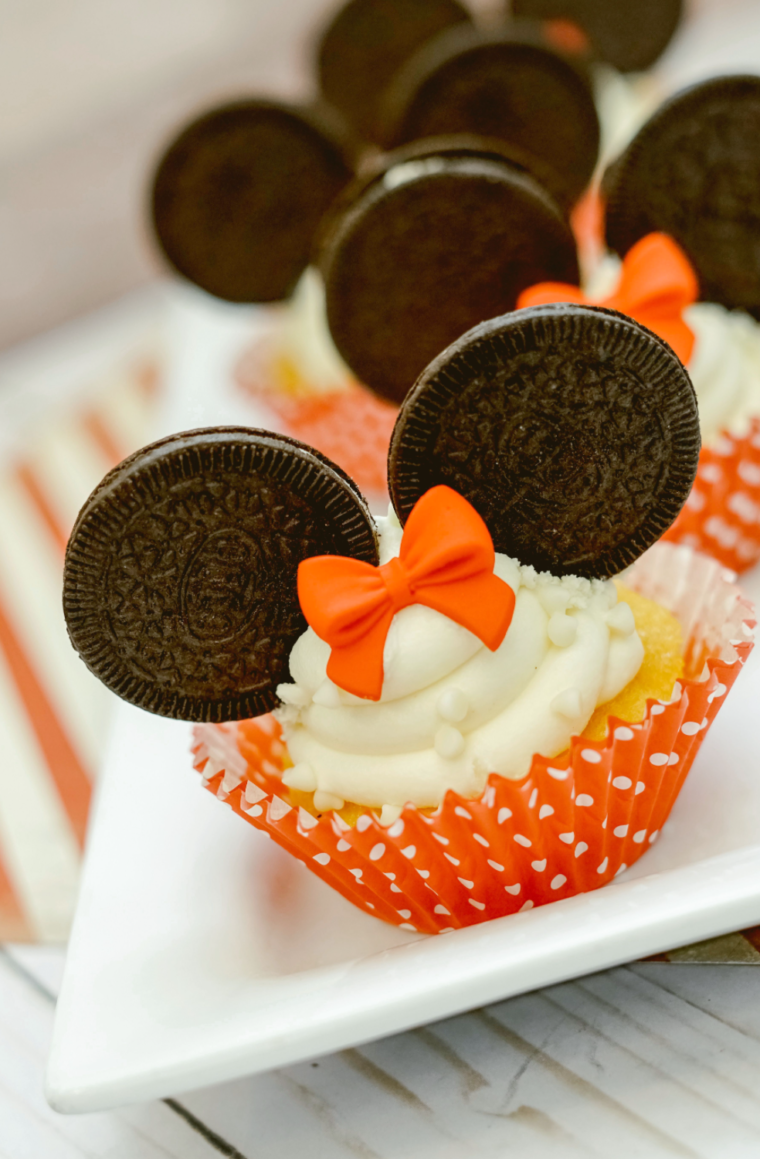 Gwendolyn is EVERYTHING Minnie Mouse right now. These cupcakes are quick to make – seriously it cannot be easier. Setup to enjoy in about 1 hour!
Minnie Mouse Cupcakes
Ingredients
White Frosted Cupcakes
Wilton Candy Bows (Hobby Lobby)
Oreo Thins
Wilton Red Polka Dot Cupcake Wraps
Instructions
Remove current cupcake wraps from your cupcakes & replace with the Red Polka Dot Cupcake Wraps.
Take two Oreo Thins and stick them into your cupcakes to make Minnie ears.
Now take a Wilton Candy Bow and place it in the center of your cupcakes for a Minnie Bow.