Bow Me Mine: Minnie and the Happy Helpers DVD Review
I have two genuine Disney fans at home who love anything with Mickey and Minnie.  So, I had to pounce at the chance to show the the Disney Junior DVD release of Minnie Bow Me Mine.  I received a copy from in exchange for a review.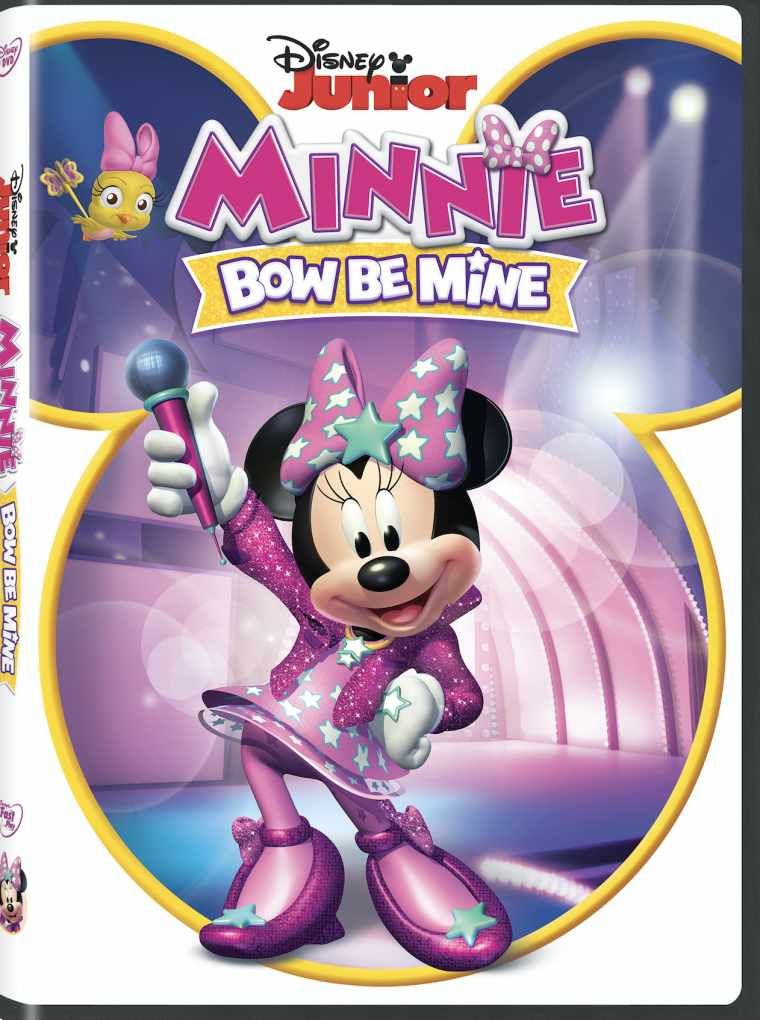 First of all, Gwendolyn and Lawson were all over it.  They are big fans of Mickey and Minnie and of Disney Junior.  Also, I had no idea, but Bow Me Mine contains nearly 2.5 hours of material.  For us, that's a lot of bang for your buck, because they don't watch more than 20-30 minutes of TV at a time.
Minnie's Happy Helpers
From the world of Mickey's Roadster Racers, comes Minnie's Happy Helpers, a show that teams Minnie up with Daisy to help out friends in need.  The premise takes the duo on all kinds of adventures that include characters like Pete, Chip 'n' Dale, Donald and Mickey as they travel to Hawaii, Paris and more!
This is a fun series about solving mysteries and helping others that is great for the little ones.  The DVD contains 12 episodes of The Happy Helpers. Some of the highlights are episodes that find Minnie in Hawaii with Daisy, judging a surfing contest, in Brazil to capture a photo of a rare bird, and solving a mystery at a hotel dinner party.
Special Features
In addition to the awesome Roadster Racers content featuring episodes of Minnie and Daisy, there are two music videos.  Minnie Mouse rocks on stage at Hot Dog Hills Stadium with two music videos. "Bow Me Mine" is quintessentially Minnie and the song "Shifting Gears" is a fun motivational ditty about how you sometimes have to change your game plan to compete.
This is a great show to entertain the twins while I'm fixing up dinner for them, but I enjoy watching it with them too, It's become part of our bedtime routine where we combine Disney with story book time.