How To Decorate Your Laundry Room – DIY Sock Finder
This shop has been compensated by Collective Bias, Inc. and its advertiser. All opinions are mine alone. #TryMembersMark #CollectiveBias

I would say my laundry room when I was growing up was a mess. It ended up being the spot where things would be placed that did not have a home. I was determined that my current laundry room was to be different – and I want to show you what I did so hopefully you can decor your laundry room as well.
Before I start with the updating the decor I needed to make sure my laundry room was well stocked so I went to Sam's Club and I picked up Member's Mark® Ultimate Clean Liquid Laundry Cleaner.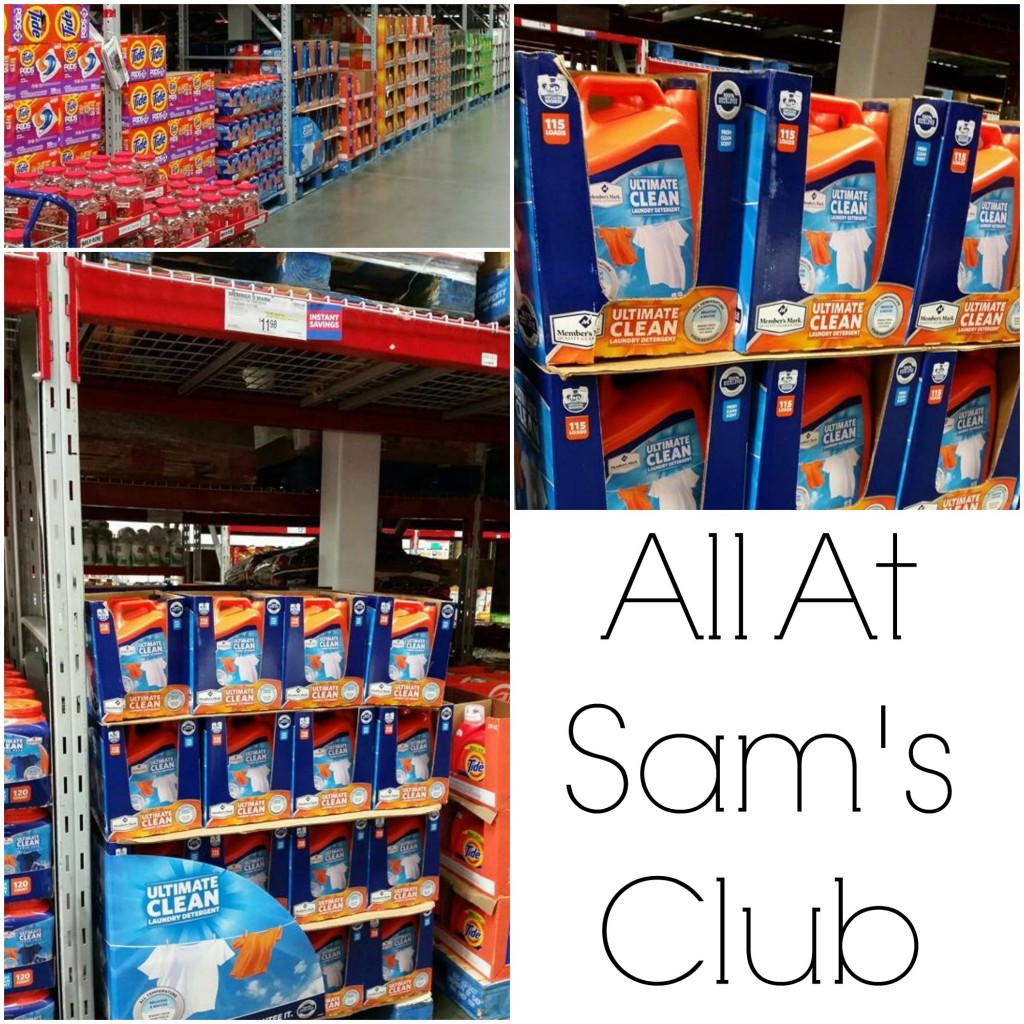 What I love about Member's Mark Ultimate Clean Liquid Laundry Cleaner is that it is not only a great value to Sam's Club members ( value is very important to me) but it performs very well. It really performs like the national leading brands for a fraction of the cost. I love the fact I can buy a large package so I do not have to buy it again for a long time!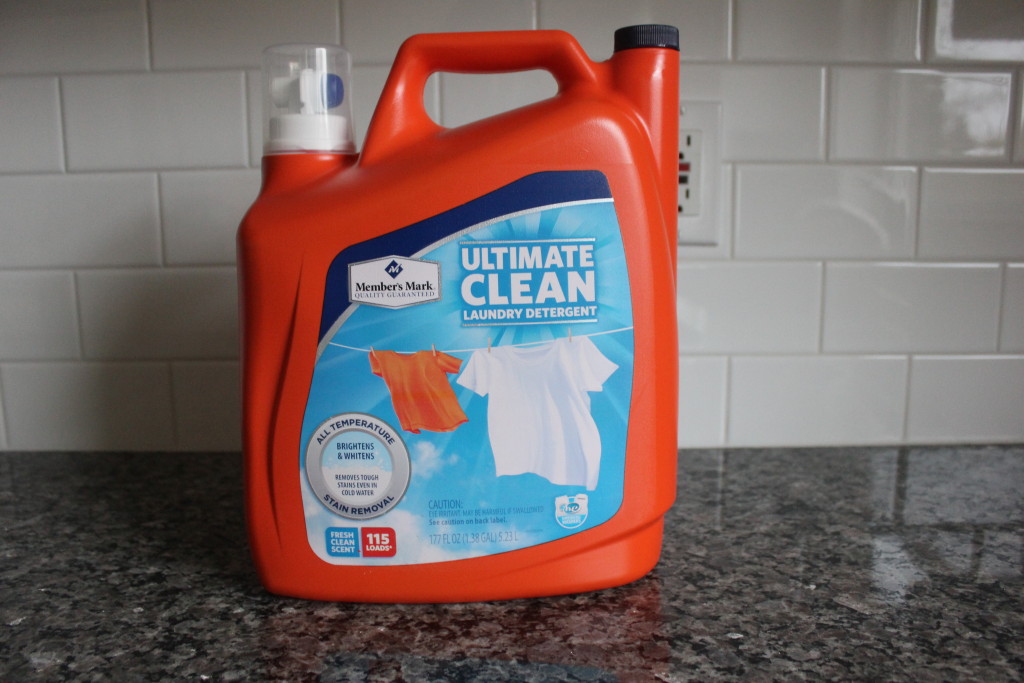 The detergent was developed with Ultimate Clean technology – meaning in all temperature settings those stains are coming out – check out Sam's Club site for more information HERE
This detergent will leave your clothes fresh and clean – I love that the dispenser is no0mess too! Plus it is HE compatible! Score!
You can only purchase Member's Mark Ultimate Clean Liquid Laundry Cleaner at Sam's Club or online at samsclub.com. The detergent comes in two different scents Fresh Scent and Paradise Splash.
Now that I have my detergent it is time to update my laundry room look – here is the before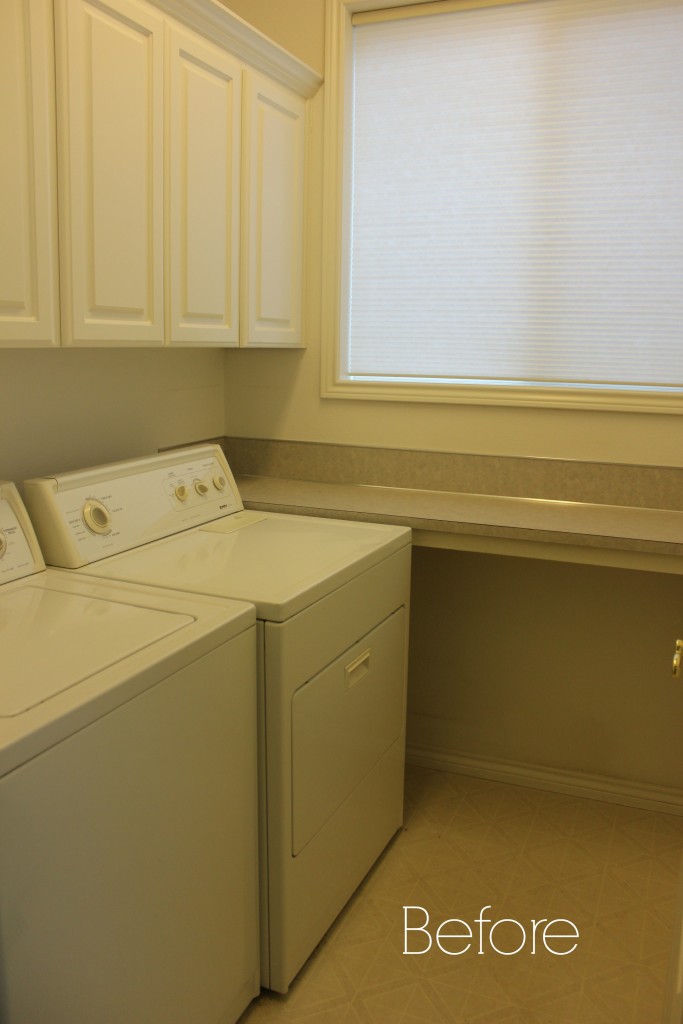 The first this I did was bring some color into the room – I went with spring colors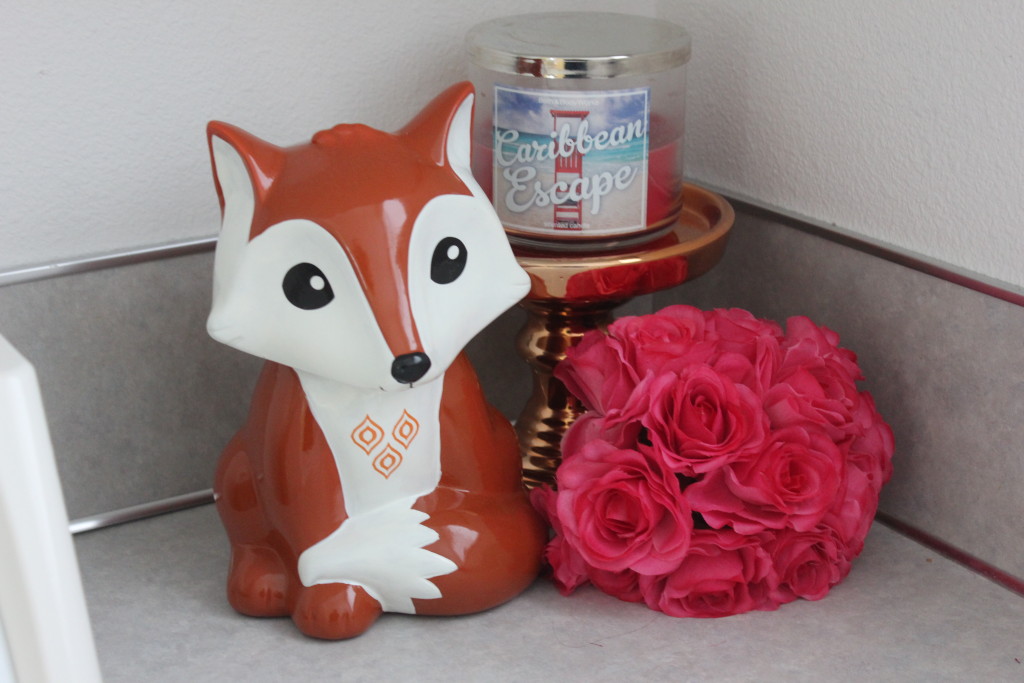 I also wanted to have something on the wall that was a DIY – part art part helpful. I wanted to put up a Lost Sock Finder – basically when you find a sock without a mate you pin it to the board – when you find the mate you have a match. You can buy one for $50 – $75 like the one below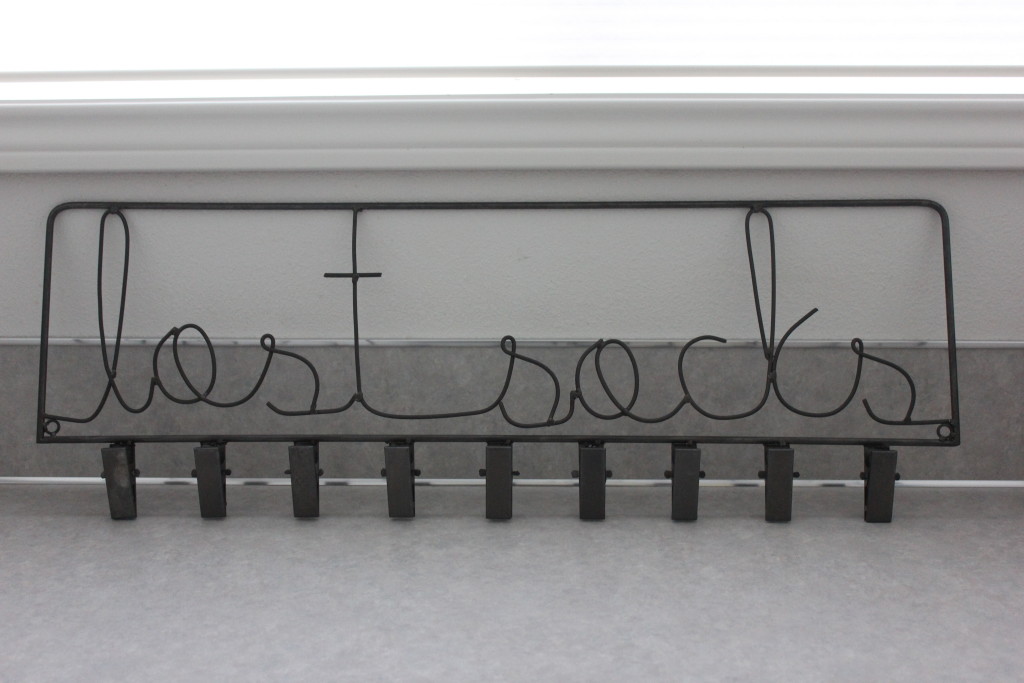 I decided to make my own  – what you will need – board, glue, clothes pins, some way to attach the board to the wall that is it!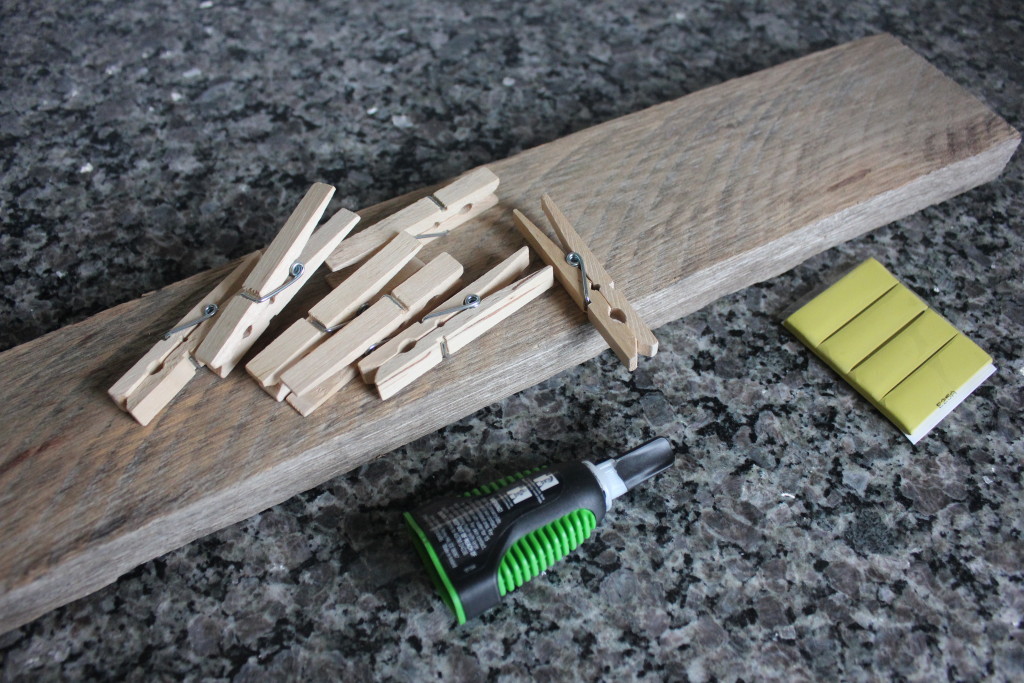 Simply glue the clothes pins to the board and wait for a few minutes for the glue to dry.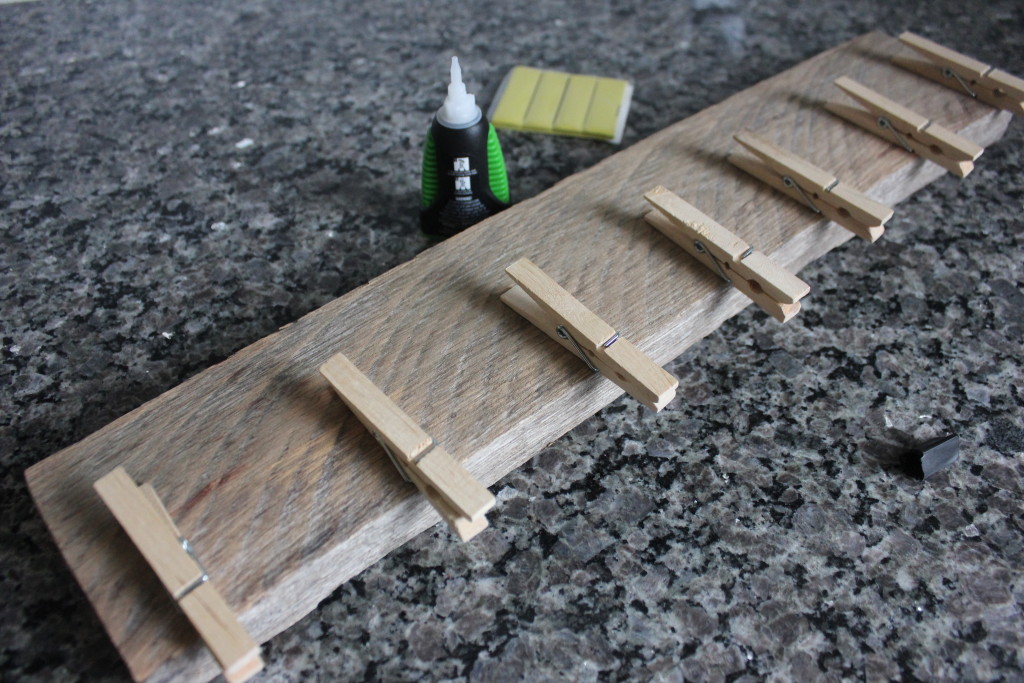 I already had some socks that are missing their mates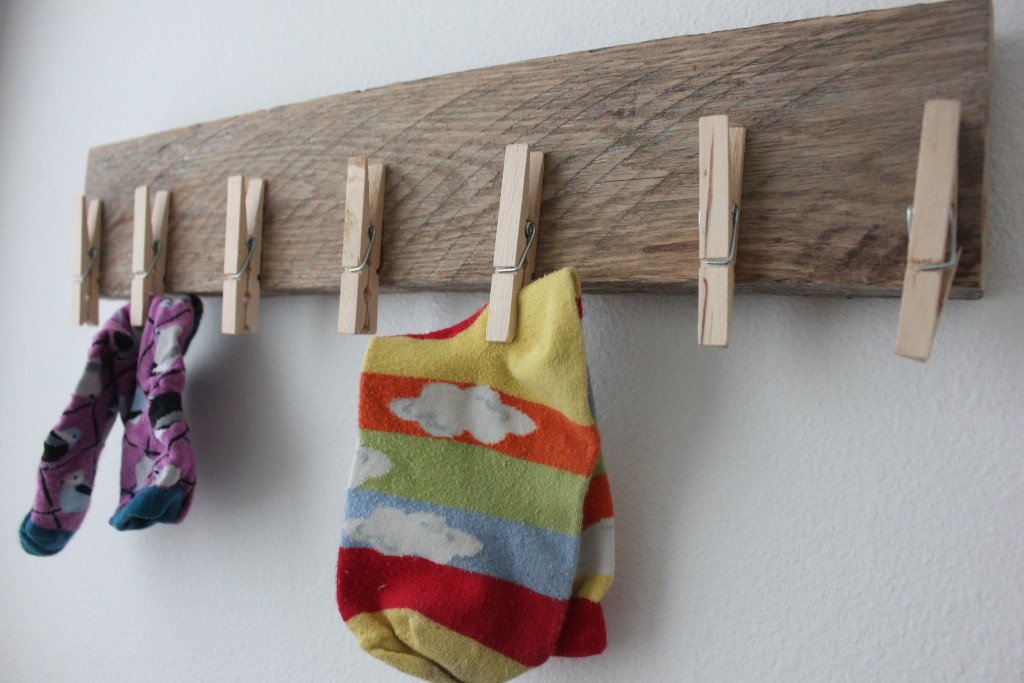 This DIY took under 5 minutes and cost under $.50 ( I used scrap wood) – for the rest of the look I reused spring time decor I had around already. Try and use what you have first before buying more decor.
Here is the finished look for the room 🙂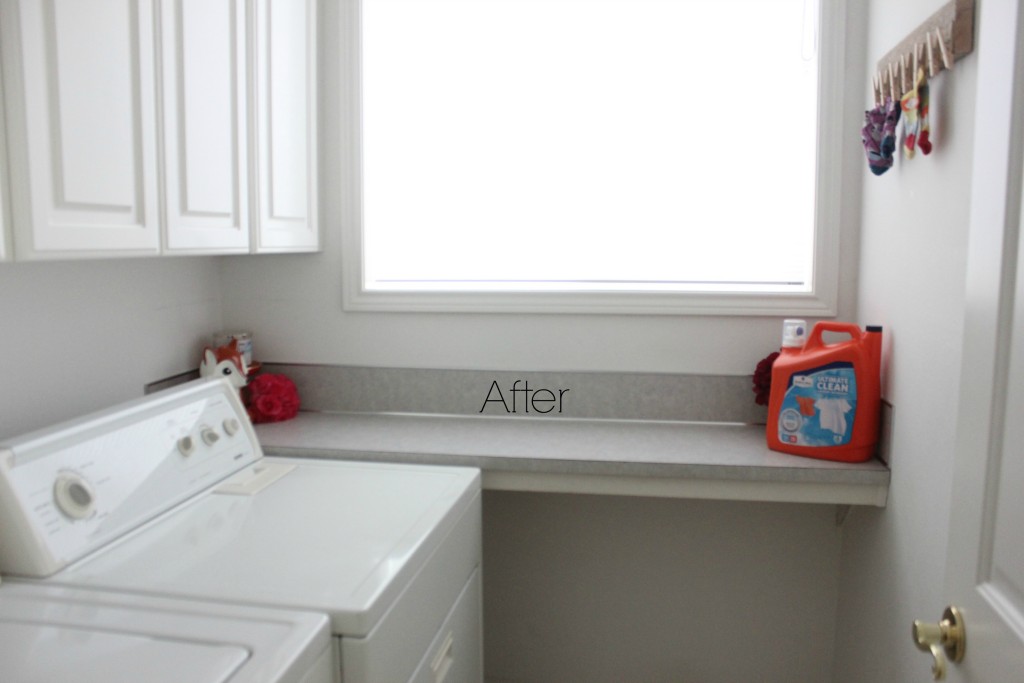 Simple and clean with small pops of color.