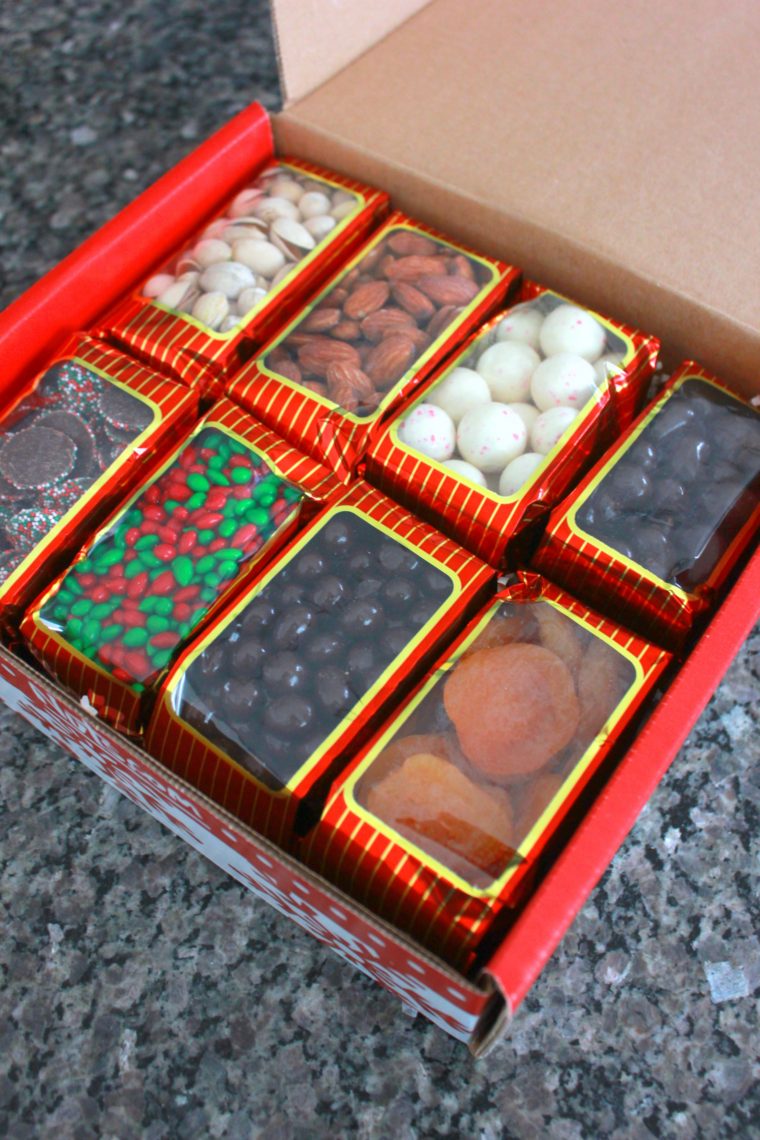 One of my favorite gifts EVER for any occasion are boxed treats. There is just something so special about opening up a box and seeing tons of different treats to enjoy. I am in love with this treat box from Nuts.com. This is the box above –
Box of Winter Wonderland (Cost –  $39.99): We pack nearly four pounds of tasty goodies into a festive snowflake box to make gifting easier than ever. The Box of Winter Wonderland includes: Roasted Almonds (salted), Chocolate Nonpareils, Salted Pistachios (in shell), Dark Chocolate-Covered espresso beans, Dried Apricots, Peppermint Malted Milk Balls, Dark Chocolate Cashews and red and green Chocolate-Covered Sunflower Seeds.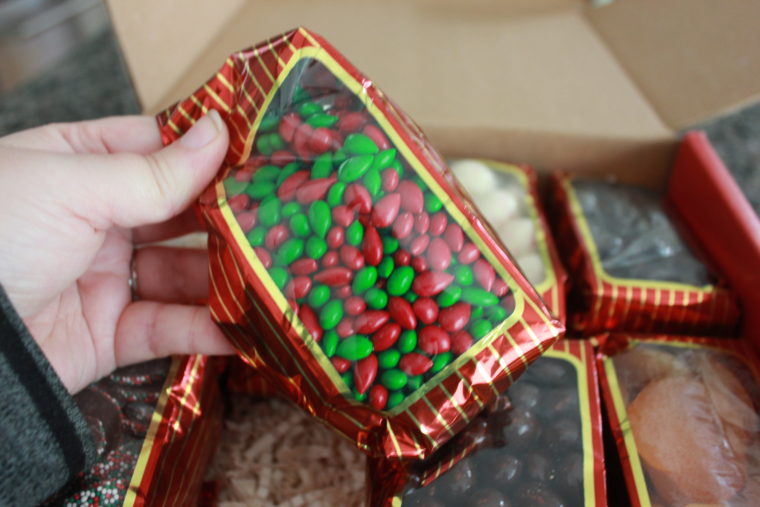 MY Favorite treat is the red and green Chocolate-Covered Sunflower Seeds – I could eat the whole bag in one sitting.
This post is part of the Budget Savvy Diva Holiday Gift Guide 2016 – make sure to check it out
Disclaimer – This product was provided for free so I could get some great photos and add it to this list. Nothing is posted that I have not check out myself and would buy myself.