Giving Assistant Is A Must For Online Shopping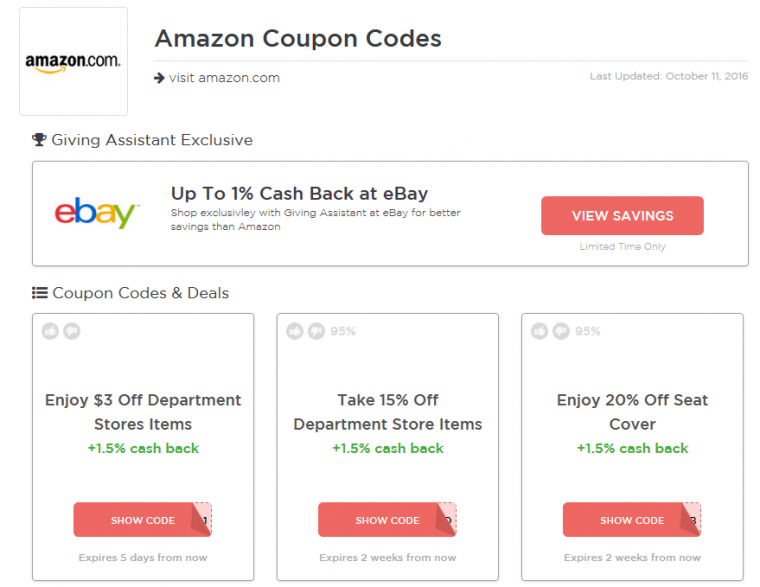 There are many cash back sites that partner with retailers to get you a percentage.  They use coupons, promo codes and rebate offers and get commissions for driving traffic to their stores.  I love it.  It's great.  There is nothing wrong with that.  But there is always room for improvement.  Many of these sites require a high number of cash back earnings to get their rebate and often promo codes don't work.  One website has created the solutions to these problems, and even better, it's a charity site.
Giving Assistant makes it easy to give to a charitable cause of your choice with the cashback you earn from their site.  Your donations are tax deductible and when you shop with Giving assistant you get paid 100% of their commissions from your purchases.  That's because people who aren't members use Giving Assistant's codes and offers all the time and Giving Assistant gets paid on those, making it possible for members to take their full share.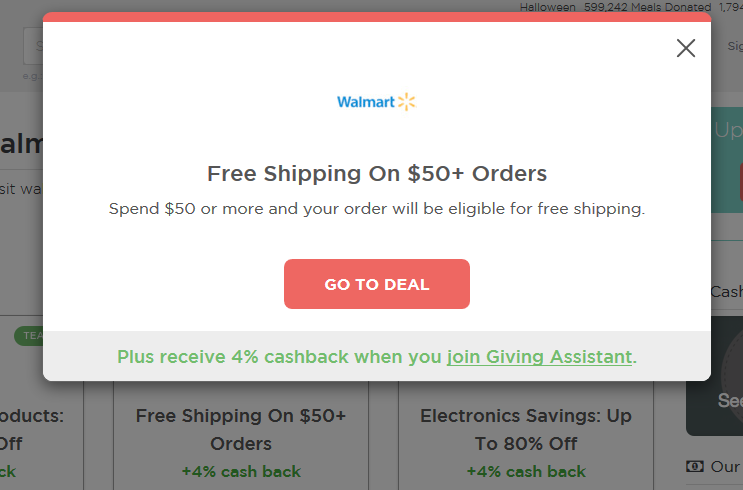 When promo codes fail, it is frustrating and the process is anything but streamlined.  With Giving Assistant, if a promo code fails you always get a discount with digital loyalty – you can use it on your favorite stores like Amazon and Walmart.  Plus, you only need to earn $5.00 in cash back to get paid.  The average commissions that get passed back to you is 5% of your purchase from partners' stores.  Giving assistant has over 1,700 retailers from Etsy to Macy's.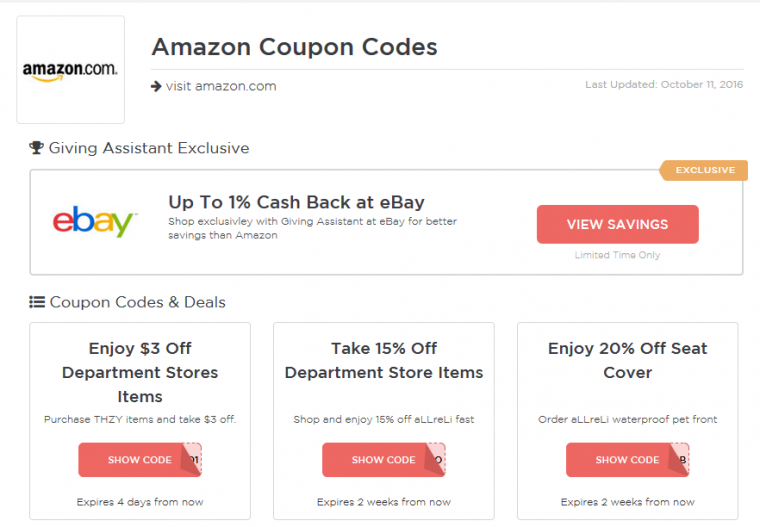 The mission of Giving Assistant is to promote charitable actions in everyday shopping.  They work with Feeding America, the nation's leading hunger-relief charity to donate a meal to a family in need with every purchase they get paid on.  Plus, you can automatically make tax deductible donations to a charity of choice with any percentage of the cash back you earn.  It's easy to give because with Giving Assistant you double your cash back value with other cash back programs that only pay you 50% commission.
Giving Assistant also pays directly within days.  No more waiting months for a check to arrive in the mail.  Check out the retailers they work with and the cash back rewards you can earn just by doing your usual shopping and see how much of a difference you can make, by feeding the hungry and choosing to pass on your savings to a charity you believe in.  The bottom line is, Giving Assistant makes it easy for me to help make the world a better place on a budget and I hope it catches on with all of you, too.
Do you regularly give back to charity?  Leave change in the box at the point of purchase?  Make tax-deductible donations?  How will Giving Assistant help you?  Let me know in the comments.