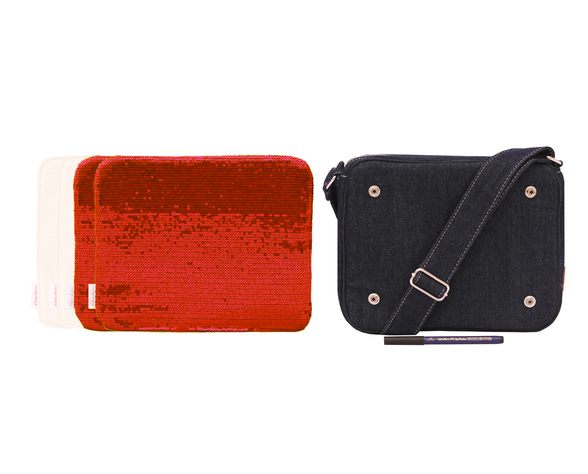 Here is a cute gift idea for any young lady or woman on your holiday shopping list.
Check out these unique bags from Flying Buttress!
Our patent-pending concept is a system of five bags with 40 panel styles that snap on to each of the bags. This allows you to switch out the look of the bag easily and with little cost. Each panel fits on all styles of the Flying Buttress handbag line – so as your panel collection grows, you can easily dress up a new bag.
We have created a gift pack for each 5 styles of bags. Each Gift Pack includes two fun looks from which to choose. The first look is our signature panel, the 'Kimberley', with shimmering linear magenta sequins. The second look is a white 'Mona Lisa' panel with a fabric marker; allowing creative kids to decorate, personalize and proudly wear their art on their bags. The Flying Buttress Gift Packs take the guessing game out of girls' holiday gift giving.
This post is part of the Budget Savvy Diva Holiday Gift Guide 2016 – make sure to check it out! Disclaimer – This product was provided for free so I could get some great photos and add it to this list. Nothing is posted that I have not checked out myself. Everything on this list is something I would buy myself.