GermGuardian Air Purifier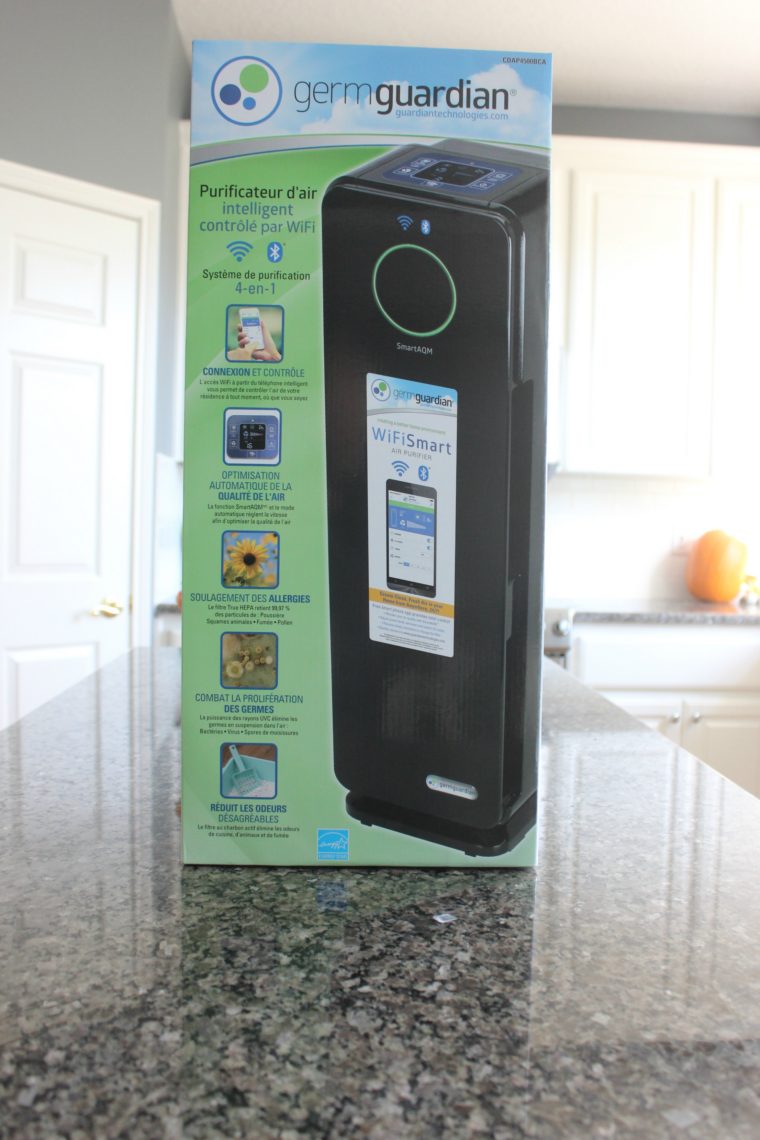 This gift is a breath of fresh air for anyone who is sensitive to airborne allergens.  This new model also kills mold and odors and allows you to monitor your home's air quality from anywhere!
The 4-in-1 Air Purifier with True HEPA Filter is perfect for allergy sufferers. True HEPA captures 99.97% of allergens including pet dander, dust mites and pollen. According to the American Academy of Pediatric Allergy and Immunology, doctors recommend HEPA air filtration to reduce exposure to indoor asthma triggers. More than just a filter, the UV-C light kills germs, while the charcoal filter captures odors. CADR Rated 100+ and standing 22 inches tall, it is lightweight and ideal to use in small to medium sized rooms. The easy-to-use smart app that allows you to monitor the air quality in your home from EVERYWHERE! It includes SmartAQM™, an Air Quality Monitor that detects the amount of particles in the air and automatically adjusts the speed to optimize room air quality when in auto mode. The Guardian Technologies App will tell you when you need to replace your filter or bulb and will also keep you updated on the allergy conditions in your area! Choose from 5 speeds, including a low speed that runs ultra-quiet and is energy efficient. The Elite Collection provides both form and function to provide a superior air cleaning system. The simple, stylish design looks great in any home environment.
This post is part of the Budget Savvy Diva Holiday Gift Guide 2016 – make sure to check it out! Disclaimer – This product was provided for free so I could get some great photos and add it to this list. Nothing is posted that I have not checked out myself. Everything on this list is something I would buy myself.