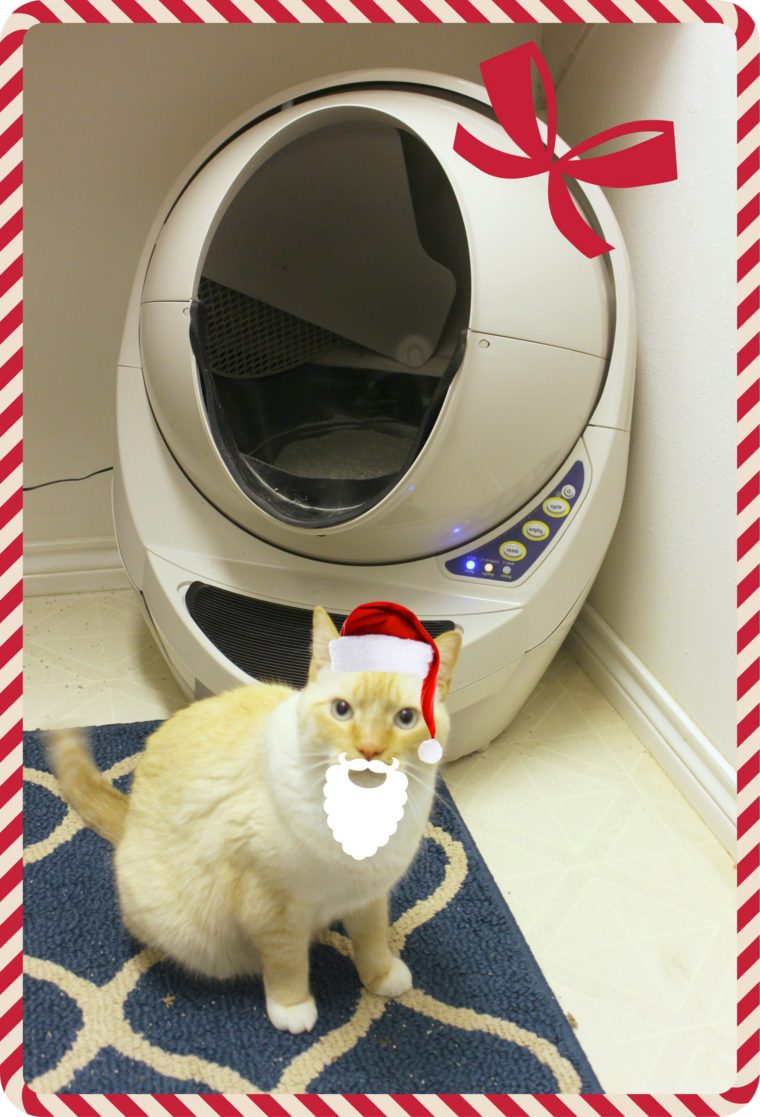 I've partnered with Litter-Robot to present a giveaway that they are hosting for a lucky cat owner to win a brand new Littler-Robot: Open Air unit for their beloved feline.  They are also giving away 30 years of cat litter and 30 PetCube units.
We have a Litter-Robot and we absolutely love it.  We've had other "self-cleaning" litterboxes in the past, but this unit really works and continues to be consistently reliable.  It's super easy to set up.  When you test it, you see how the clean litter is removed and the soiled litter gets dumped in a hidden compartment.  A pull out drawer makes removal easy after the tray is full and well placed liners make disposal clean and quick.  There is even a filter on the drawer to help block the scent.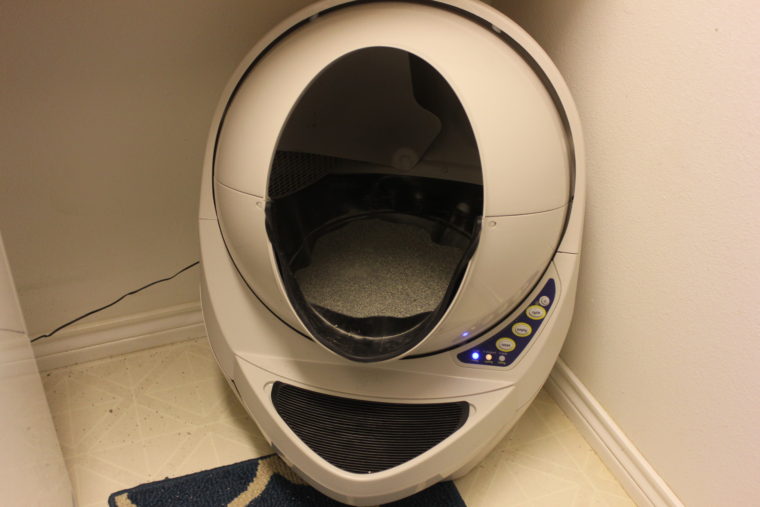 The science behind the design is sound, and clearly well thought out, but what I was concerned about was Watson.  I re-affirm his self-esteem daily and tell him he is ferocious, but he is such a stereotypical scared-y-cat.  There are instructions on how to help your cat adjust to the new astro-nautical looking equipment, but I was still worried he would not take to the whirring and humming of his brand new potty.
As it happened he warmed up to it almost immediately.  I followed the suggestion in the manual and didn't turn it on until he used it a couple of times.  The Litter-Robot is the real deal.  We love ours.  Watson loves it because it is always full of only clean litter.  You have got to get one, and this is your chance to get it for free!