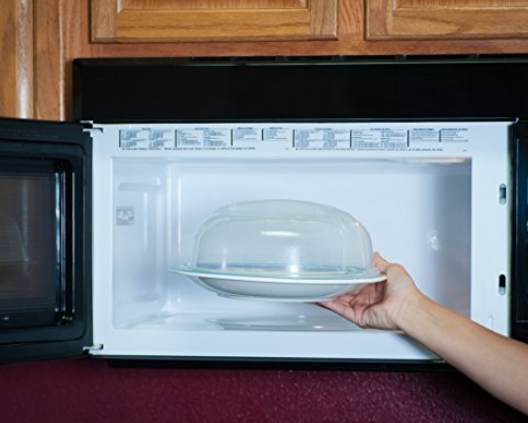 Here is a great gift idea for just about anyone. Perfect for the single person or college student who may eat a lot of microwave meals.
Microwave cover -Great BPA Free microwave food cover for microwave to keep your microwave clean from food splatter.
See the link below:
https://www.amazon.com/dp/B00Q62PMG8
Here are some of our reviews:
I like that there is no BPA & there is a vent on the top. It works perfectly & you avoid using any other type of cover–and if there is a mess, it all goes inside the lid. The lid goes in the dish washer. I really like this & would recommend it to everyone who has a microwave.
Excellent product. It covers food completely. It has a usable handle that doesn't get to hot. Will buy another one for a family member.
Fast delivery!! I love this thing 🙂 I have wanted one for a long time so that I can save on using paper towels or plastic rap for covering the food in microwave…this is such a great solution and easy to clean. Love the steam option…I bought one for my sister. It is a bit pricier than other brands but I feel safe knowing it is better quality and BPA free.
Thank you!!
After having a rather inexpensive cheaply made cover for years, I was so impressed with the quality of this replacement product. I would highly recommend this microwave cover to anyone interested in having a versatile tool for their microwave.
This post is part of the Budget Savvy Diva Holiday Gift Guide 2016 – make sure to check it out! Disclaimer – This product was provided for free so I could get some great photos and add it to this list. Nothing is posted that I have not checked out myself. Everything on this list is something I would buy myself.