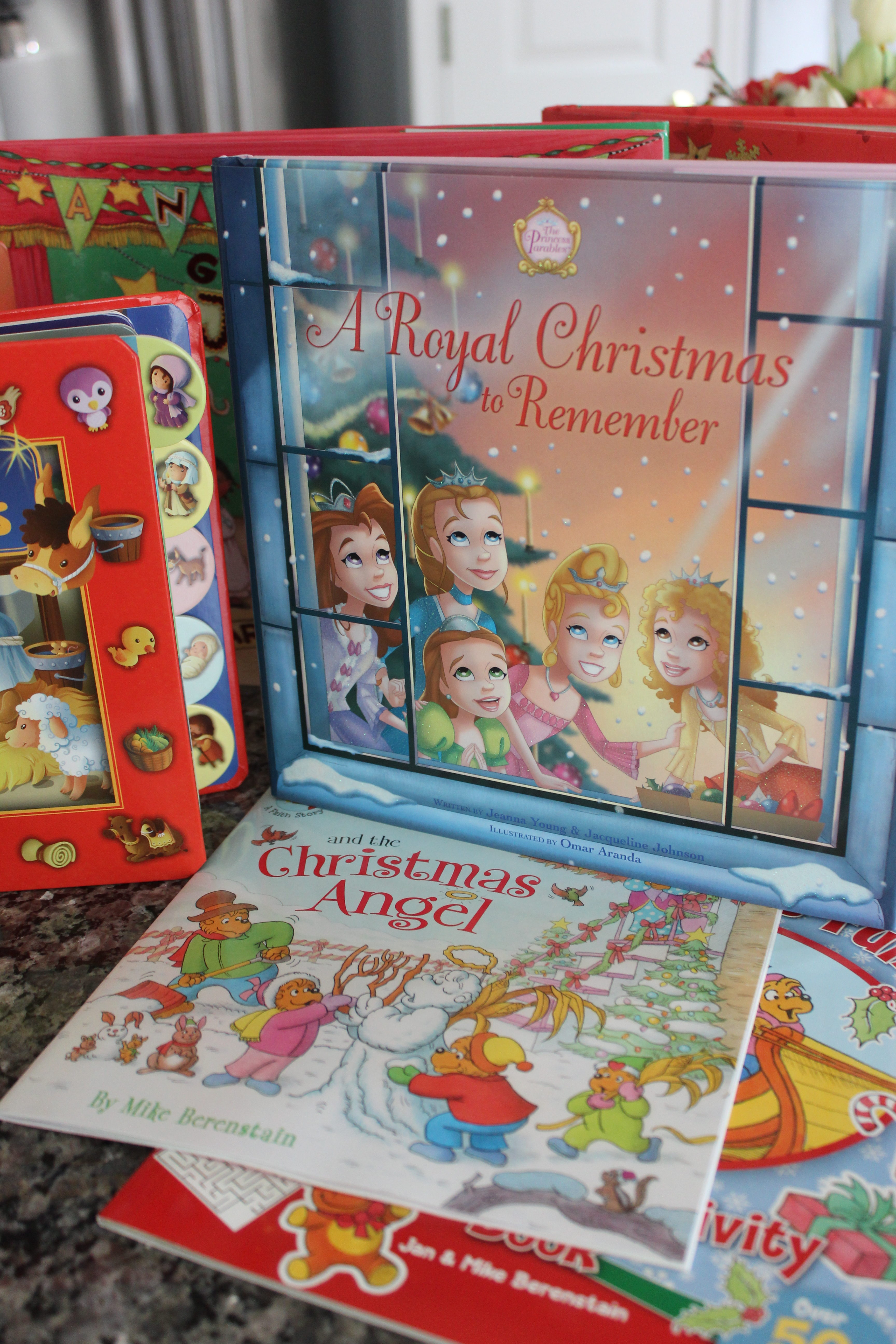 I love giving books as gifts to anyone, but especially to kids! They are gifts that can be used over and over again all year long and for years to come.
Books make great stocking stuffers, or a shared gift for a classroom or whole family with young kids, or they can be a sweet gift for expectant parents who will use them to start baby's library. Also, the 25 Days of Christmas Books trend is growing ever popular! Parents wrap 25 Christmas books and allow little ones to unwrap one each night between December 1 and Christmas day as a way to welcome the Christmas season.
Zonderkidz has some exciting new Christmas-themed books to share.
Including A Royal Christmas to Remember – With the arrival of the most spectacular winter season in years and Christmas only a night away, Princesses Joy, Grace, Faith, Charity, and Hope find themselves in the midst of a dramatic scene that includes bandits, a rescue, and a royal Christmas celebration of family and God's love.
Or The Berenstain Bears Christmas Fun Sticker & Activity Book – The Berenstain Bears come to life with puzzles, activity pages, and stickers in the newest Berenstain Bears sticker and activity book—The Berenstain Bears' Christmas Fun Sticker and Activity Book. Celebrate Christmas fun with the Bear family and their Bear Country friends and neighbors.
This post is part of the Budget Savvy Diva Holiday Gift Guide 2016 – make sure to check it out! Disclaimer – This product was provided for free so I could get some great photos and add it to this list. Nothing is posted that I have not checked out myself. Everything on this list is something I would buy myself.