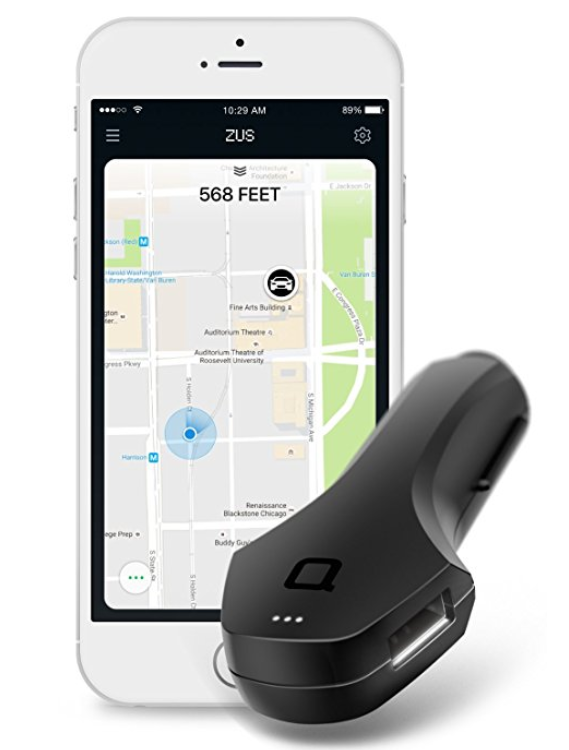 Here is a great gift idea for the men on your shopping list, or anyone who drives a lot and has issues finding their parked car.
ZUS Smart Car Charger makes a great gift for men. ZUS helps you find your car in just minutes at the mall, stadium, airport, or in a new city. Especially with the incoming snow and rainy season, people can reach the comfort of their cars that much faster with ZUS.
ZUS comes with a free companion iOS/Android app to help you to locate your parked vehicle, monitor the health of your car battery, keep an eye on parking meters and share your parking location with friends and family.
Oh, and you can also charge up your phones and tablets at 2X the speed of average car chargers with ZUS. ZUS' USB ports are even reversible, so you can plug in your charging cable in any direction, making it easier than ever to plug your devices in the dark.
This post is part of the Budget Savvy Diva Holiday Gift Guide 2016 – make sure to check it out! Disclaimer – This product was provided for free so I could get some great photos and add it to this list. Nothing is posted that I have not checked out myself. Everything on this list is something I would buy myself.