Painting and Wine at Pinot's Palette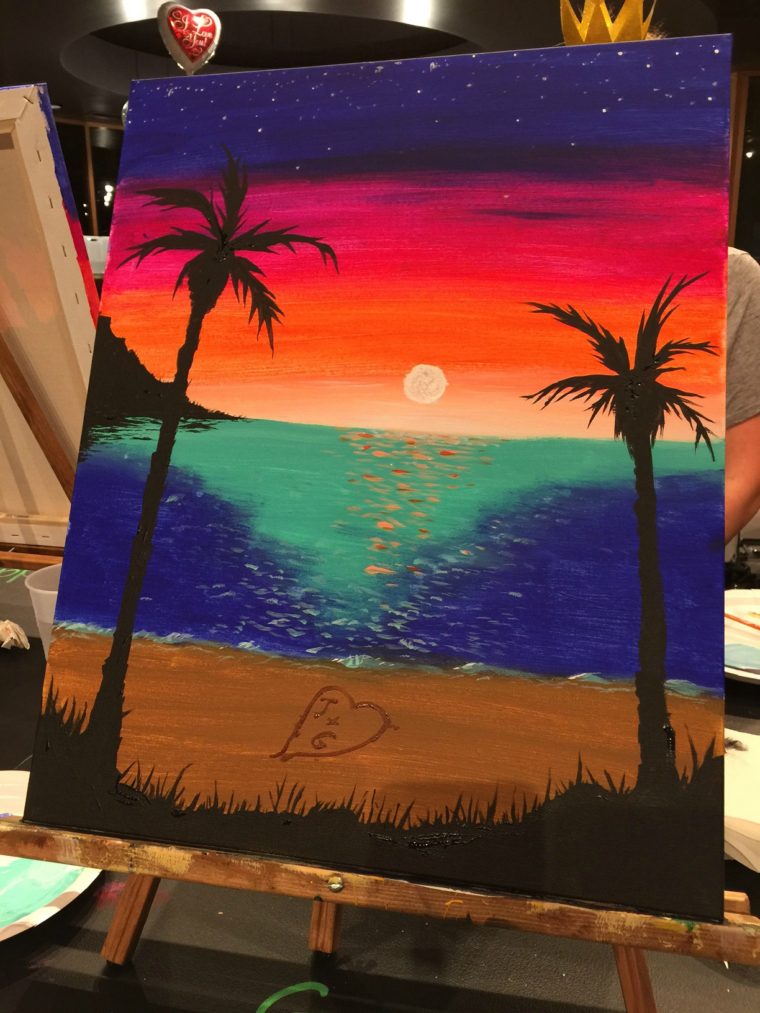 So often, my husband and I struggle to think of creative things to do for a date night. Especially being very busy people, it's important to us to have a date night where we are spending true, quality time with one another. Recently, we decided to take a trip to the new Pinot's Palette in Aliso Viejo, CA. Pinot's Palette is a place where you take a painting class and are also served wine! A pretty fun combination, if I do say so myself! When you first arrive, you can select a wine or beer from their extensive menu. We chose the house red, which was incredible. We then got to sit down to our aisle to start our lesson. The particular night we went, we were being taught how to paint an ocean sunset – perfect for a romantic date night.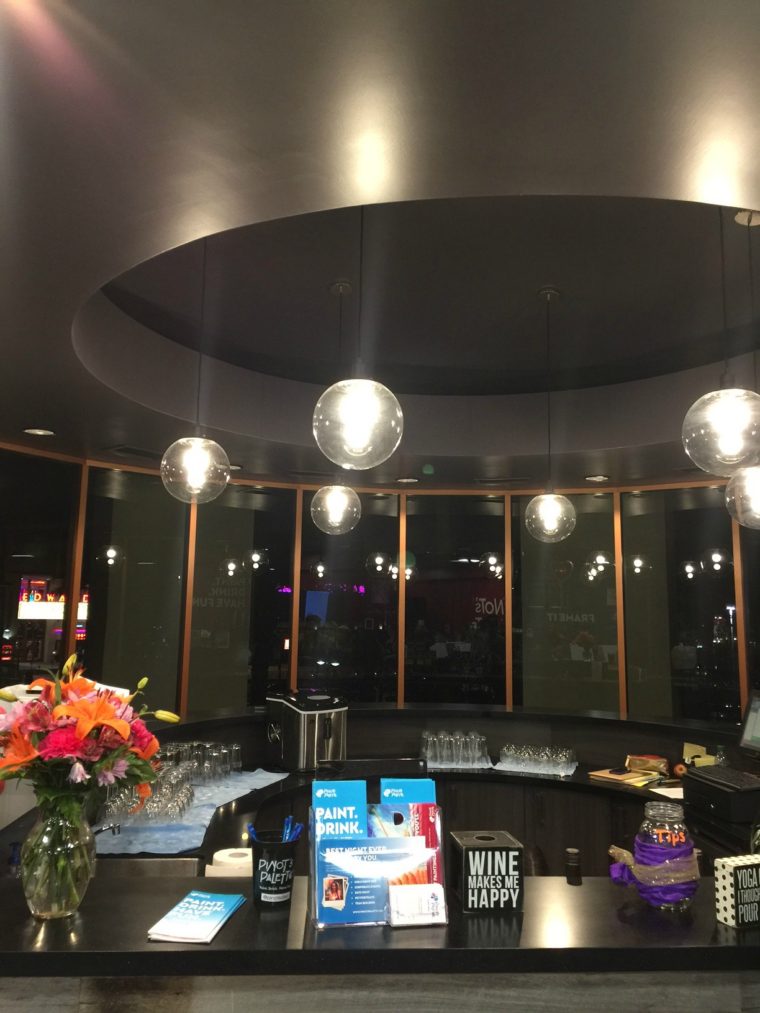 I was a little nervous at first, since I have almost no experience painting. However, the instructors who are well-trained artists made the process simple and fun – I was very pleased and surprised at how well I was doing for a beginner! During the 2-hour class, people were chatting, sipping wine, and listening to the music – the atmosphere was very fun. Although my husband and I were each working on our own painting, we were still learning how to create the piece together, so it felt like teamwork. It was a wonderful experience to get to step away from a movie screen and social media to instead be in the moment with one another, work together, and get to learn a new skill! I felt it really helped us reconnect and get out of our typical "dinner and a movie" date night rut. We were both pleasantly surprised at how well our paintings turned out, thanks to the wonderful instruction at Pinot's Palette! Best of all, this felt like a light-hearted hang out, rather than a "class", so it was the perfect fit for a night out with your loved one, friends, or even on your own!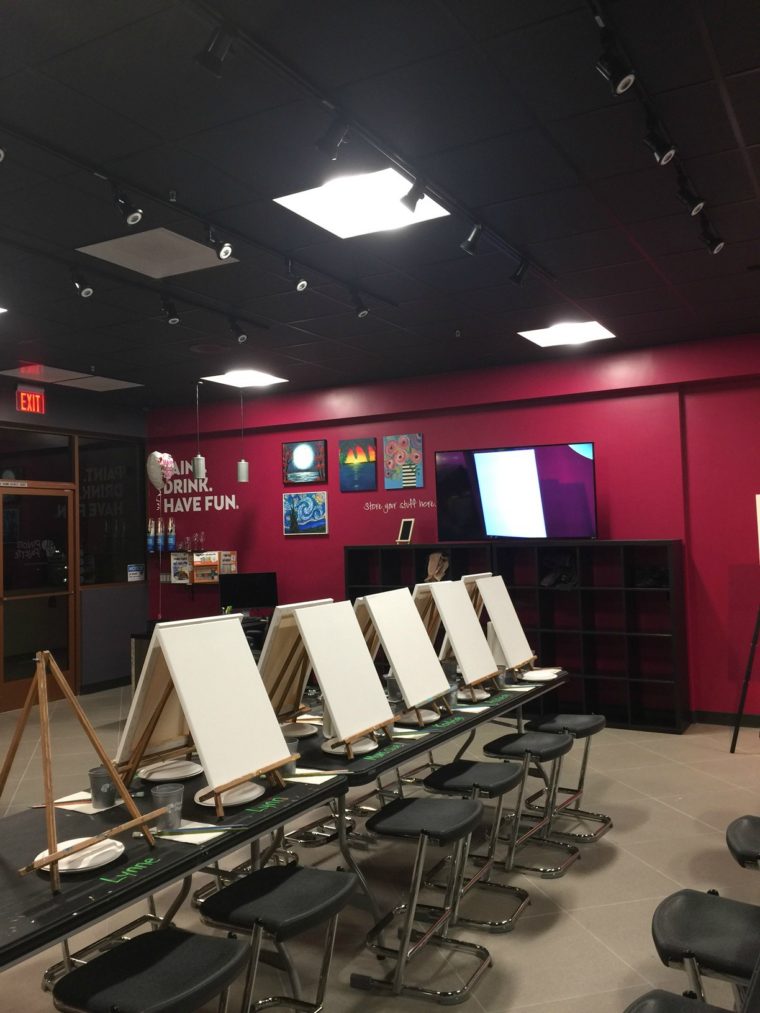 Disconnect to Reconnect
I can't recommend Pinot's Palette enough – it's great for any occasion. With the National Day of Unplugging coming up in the beginning of March, taking a class at Pinot's Palette would be a great way to celebrate and do something fun outside of social media and television. Plus, at the end of the night, you'll have a great work of art to hang on your wall! To learn more about Pinot's Palette, visit PinotsPalette.com
Post written by blog contributor Jessica.