Craft: Chalkboard Wine Glasses and Platter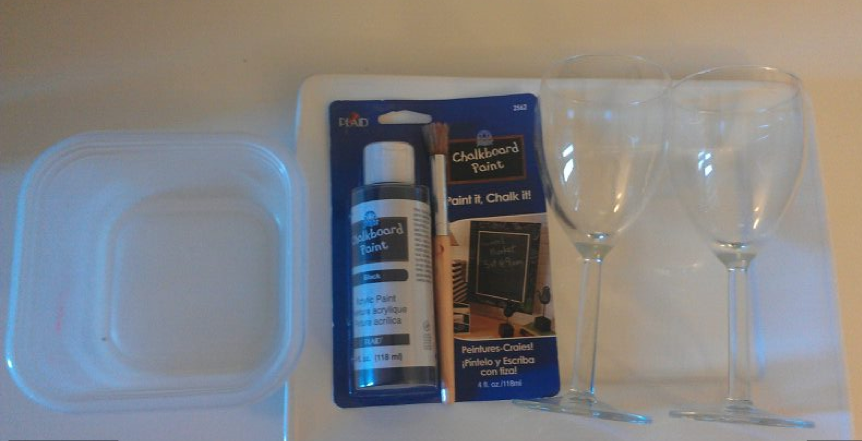 If You Like it the PIN IT on Pinterest
This is SUCH an easy craft and frugal as well – I found people on Etsy selling the same wine glasses for $18!
I found out when I decided to do this craft that my husband and I are wine glass hoarders. I think it is  because of a mix between great deals on wine glasses and my fear that they will all break.
Now on with the craft. I decided not only to paint some wine glasses but also a platter that we have on hand – which was perfect for a wine/ cheese tasting date I planned.
I found the chalkboard paint at Walmart in the craft section for about $3.00 and I only used about 1/4 on this project. This project took about 30 minutes of actual painting and cost about $1.00 – does it get better then that.
What to do –
Paint the area on the plates or glasses you want to make a chalkboard. You will need to do at least 2 coats – you will have to wait at least 30 minutes after each coat. You will have to let the paint cure for 8 hours. Then you will have to lightly rub chalk on the chalkboard – wipe it off and you are DONE!
Finished product!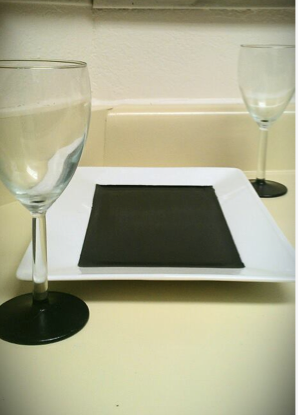 Not to shabby 😉
Just think having chalkboard wine glasses for parties!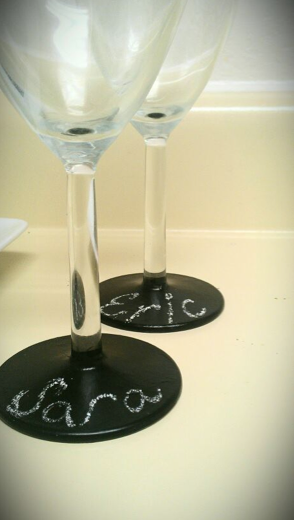 And of course the cheese platter in action!