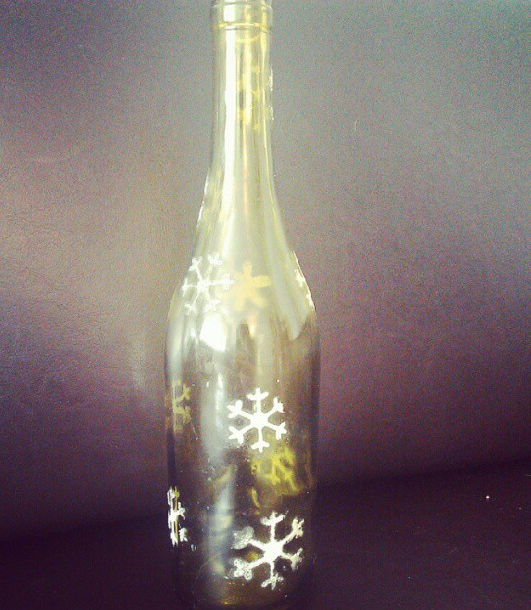 I am in LOVE with this craft! Oh and did I mention how frugal it is!
Here is what I used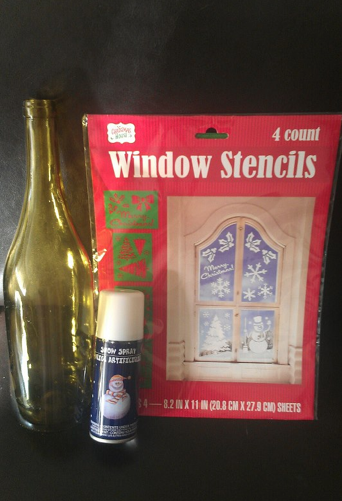 What You Need
Clean Empty Wine Bottle
Can of Snow Spray ( Dollar Tree)
Stencil ( Dollar Tree)
What To Do
So simple – pick the stencil you want and spray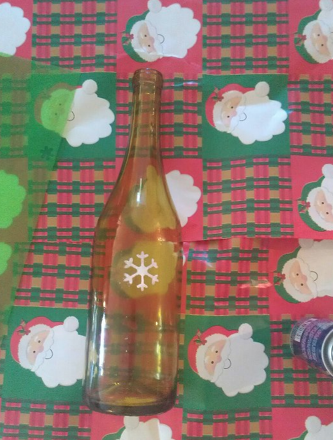 Keep spraying till you like your work 🙂 You can even add some lights!
Enjoy!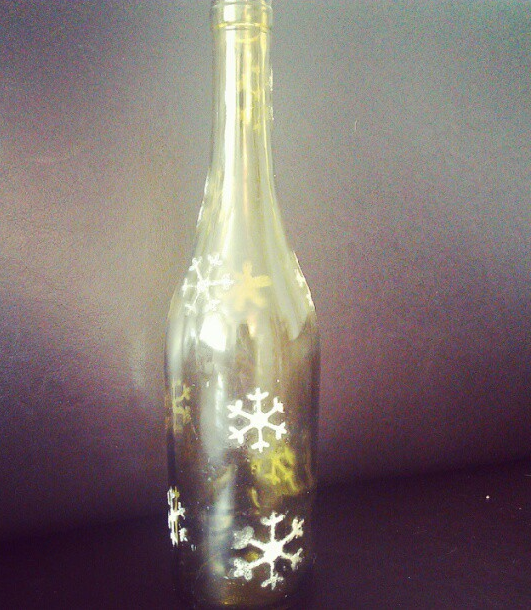 Cost was about $2