Valentine's Day Balloon Bouquet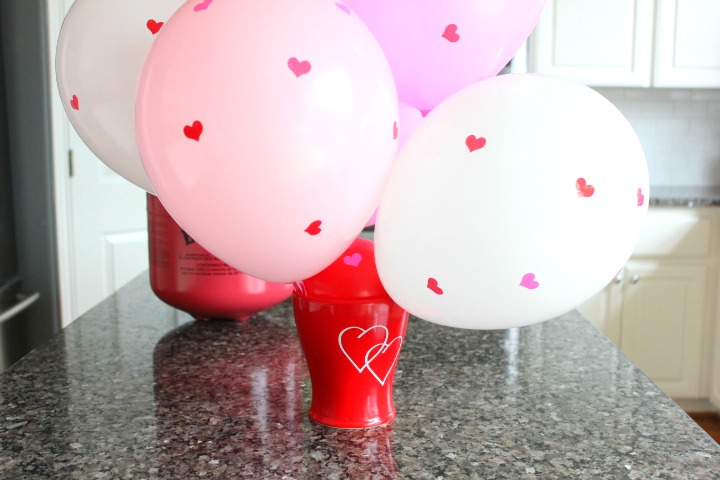 I am starting to feel like a part time party planner with all of the stuff coming up in the months ahead.  I cannot tell you how much of a convenience it is to be able to blow up helium balloons at home, on my own time, when I feel like it.  Last summer I participated in several public events on behalf of my husband's company, inflating balloons for children and wily young teens.  Lugging that huge tank around was a nightmare and it was very difficult to transport.  Rather than pay the rental fees and deal with a heavy cumbersome bomb like metal case, I decided that a Balloon Time helium tank was a good investment.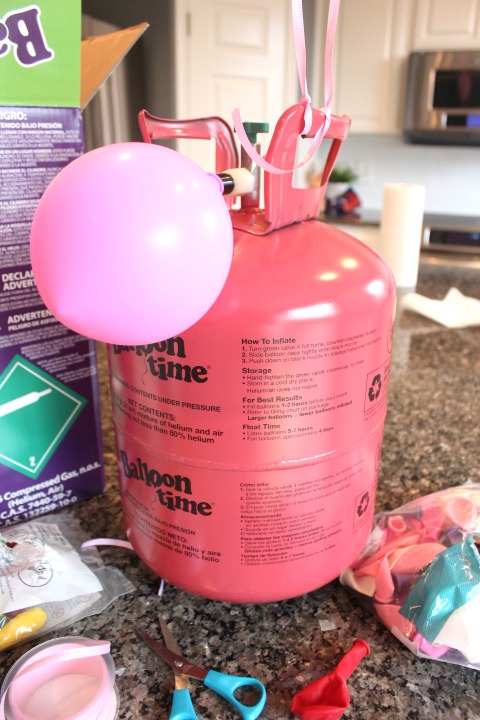 Fact: balloons enhance every celebration.
There are big and small ways to celebrate Valentine's day, but whatever your plans are, you can make them even better with helium balloons.  I chose to accentuate my plane balloons with stickers to make them more valentiny.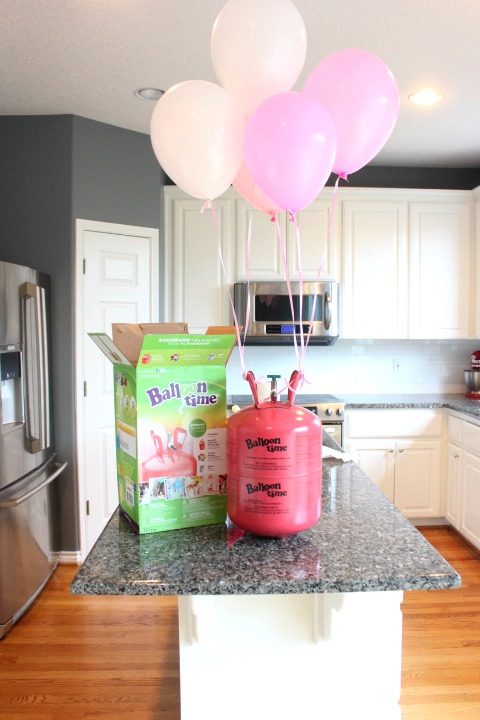 I love having a helium tank on hand whenever I want to use it because it immediately opens up opportunities.  Rather than tabling an idea and seeing if I can secure a tank, I already have what I need so I can incorporate balloons into any project I like.  It's so convenient and the tank is super easy to use.  There is no set up, just turn the valve and bend the nozzle.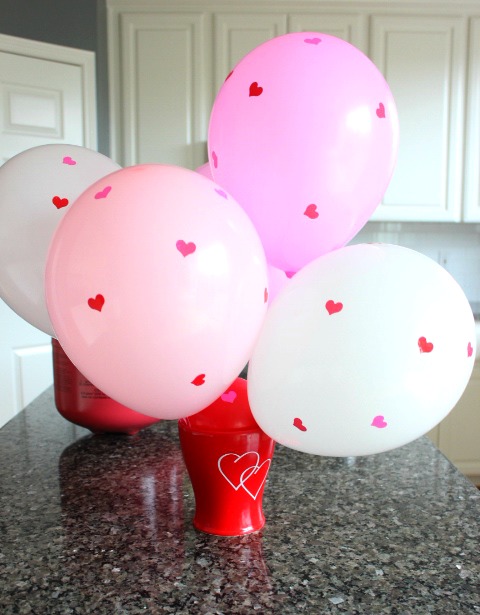 Pick a Balloon Time helium tank up at a store near you and watch your creativity blossom with all of the possibilities of using helium balloons for any special occasion.  For all the best tips, tricks, and DIY's go HERE.  It's bursting with inspiration and creativity.  For best results, be sure to tie the neck of the balloon.  When you tie on the ribbon, tie it below the knot of the balloon.  For more best practices information, go here.
This is a sponsored conversation written by me on behalf of Balloon Time. The opinions and text are all mine.