Celebrate National Pet Month With Purina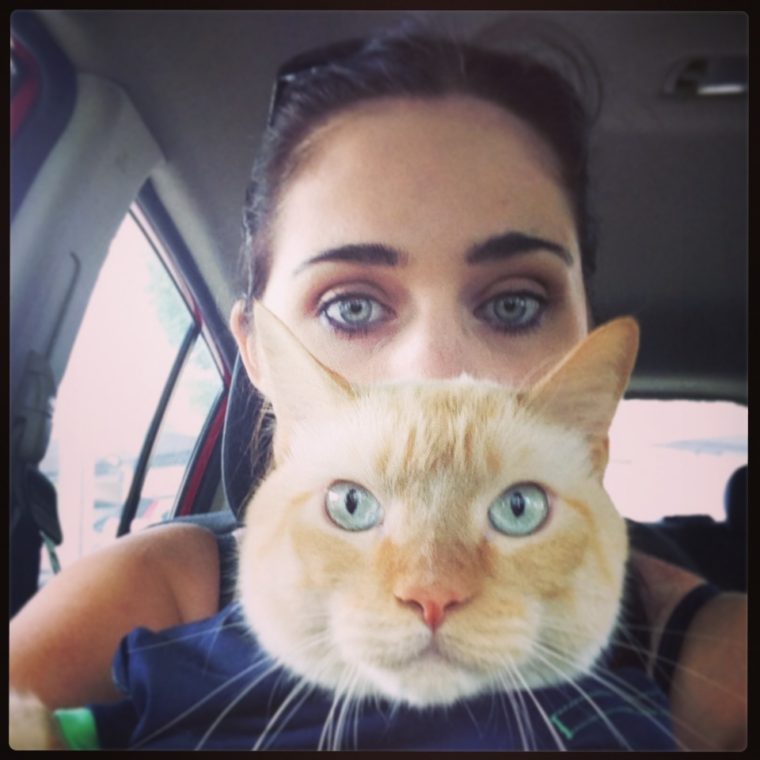 This post is sponsored by Mirum Shopper.  All opinions are my own.
I didn't even know this was national pet month.  My little Watson is so wonderful and a trooper through all of the craziness these past several months.  He senses when I am in pain and he always tries to help me feel better.  He shows genuine concern like I have never seen from any of my pets.  He also senses the changes that are coming and I think he worries about how that is going to affect him.  He has been our number one baby boy for so long and the baby experts at the hospital seem fond of telling us that Watson is going to be downgraded in importance after the babies are born.
I know we will have a lot on our plate, but Watson is such a joy to our family and I don't take kindly to the sometimes snarky way in which we are reminded that he is not human, as though loving and caring for him is not as important.
Watson likes to spend family time with us and if he doesn't need food, he is really not very demanding.  He likes to spend time alone and he likes to join us and spend one on one time with each of us throughout the week.  It is important to me that Watson feels loved and cared for so here are a few ways we do that and try to make him feel special.
First, we always take time to play with him.  He loves hide and seek and Eric will sometimes chase him around the house.  Watson will always happily lounge with us when we are watching TV, but sometimes he feels left out when we are doing something more active.  He will drag one of his toys over to us.  It's really sad when he has to pull it all the way upstairs so we try to make time for a few minutes every day to have some playful interaction.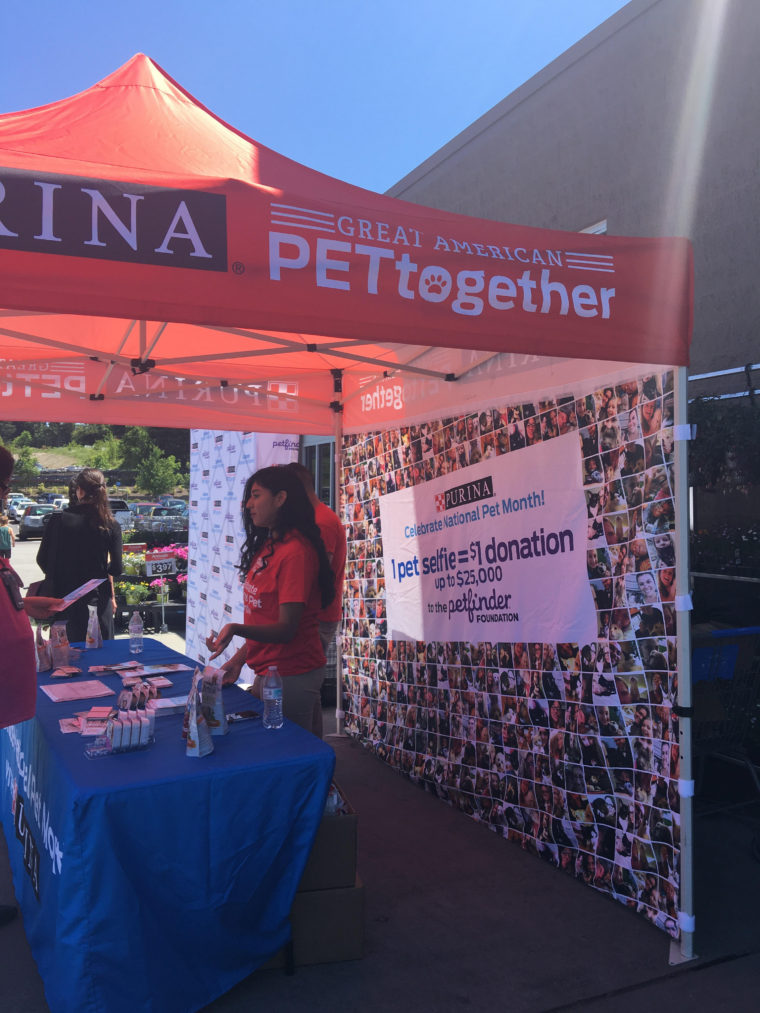 Second, we indulge his morning and evening routines.  Watson loves routine.  When he likes something we do, he tends to latch onto it, so we have morning and evening sessions that involve treats and cuddles.  Watson will wake Eric up at 5:00 for breakfast and then go curl up on his lap while he watches TV.  At bed time they squeeze out a little more playtime, before he gets his shirt and dental treats.
Third, we feed him the food he loves to eat and also makes him feel good.  Purina One and Purina SMARTBLEND both place emphasis on real meat, fish and poultry.  Purina One's targeted nutrition formulas optimize your pet's lifestyle.  SMARTBLEND is formulated by pet nutrition experts who use high quality ingredients with no fillers or artificial flavors to do more for your pets.  Their antioxidant blend contains zinc, selenium and vitamins A and E.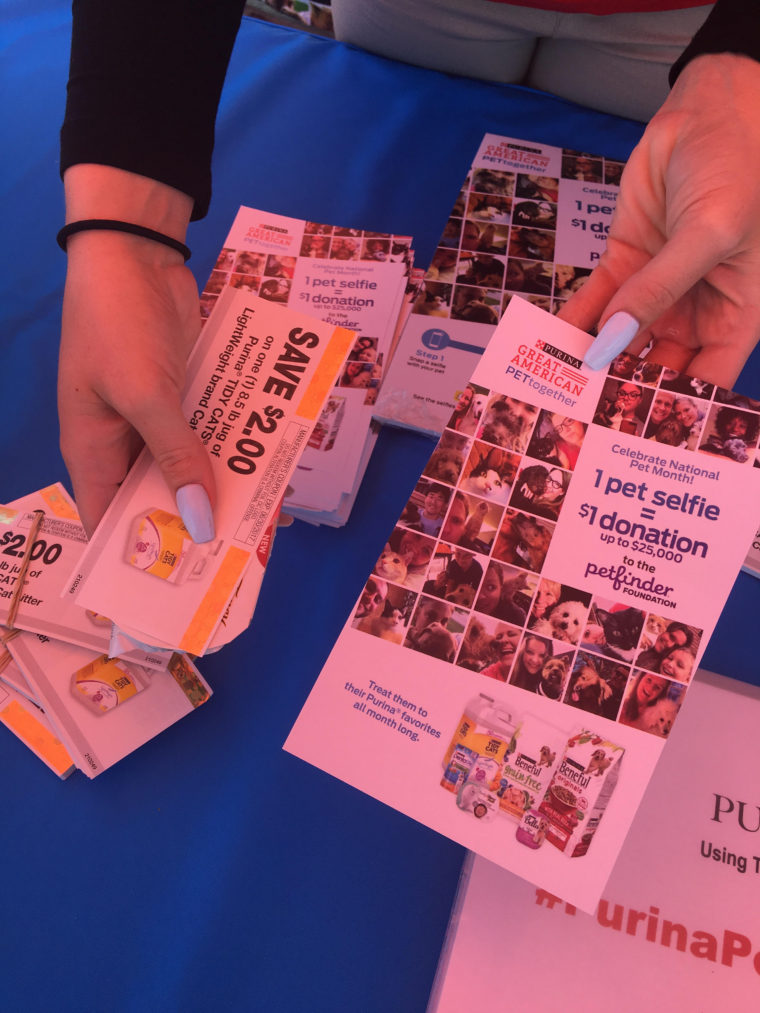 Fourth, we keep his litterbox clean.  We do that for us too, but we do it more often because of Watson.  I don't want to go into too much detail here, but pooping is his thing.
Fifth, we have Watson sleep on the bed.  He has a little section carved out at my feet.  We lay out a reusable bag that he has loved since he was a kitten and that is where he sleeps with his Miss Piggy doll.  Sometimes he will come to one of us and lay down.  We sometimes let him stay downstairs while we get ready for bed and read to the babies.  He cries so loud and Eric has to go bring him up (or he will drag a toy into the room).  He knows what's coming, but he also knows he is loved just as much as ever.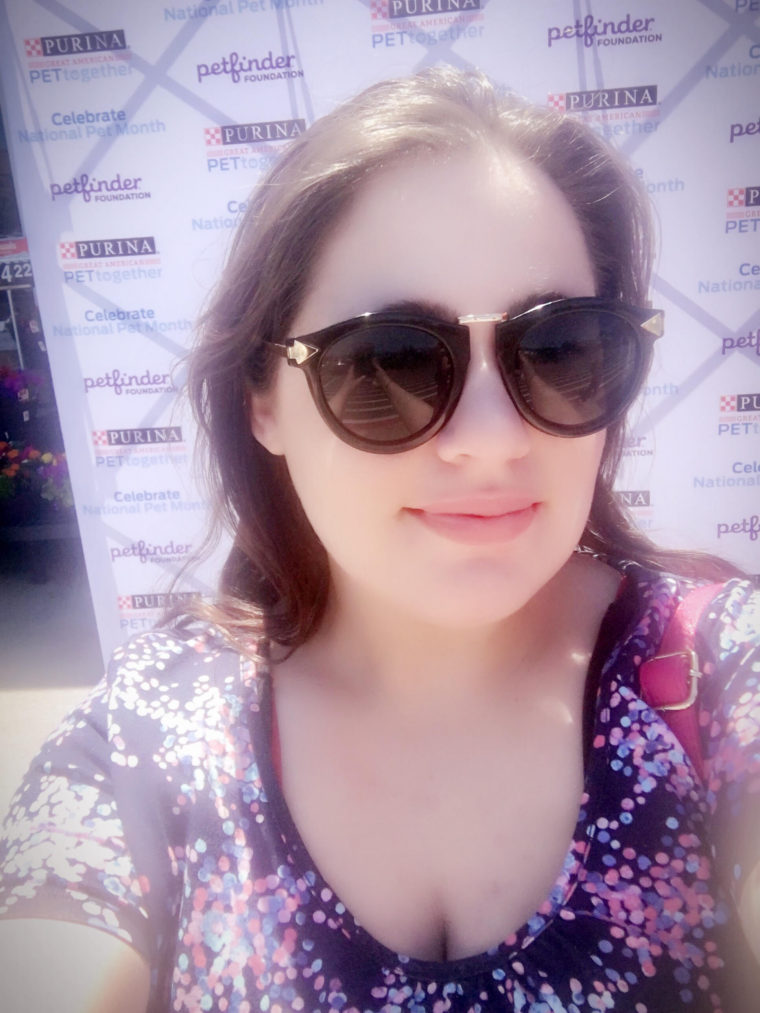 Capture a Selfie of your pet to celebrate National Pet month and participate with Purina in the Great American PETtogether.  For every Pet Selfie shared using the hashtag #PurinaPETtogether Purina will donate $1 to the Petfinder Foundation (up to $25,000).  Get more info and check out other pet-lovers' photos here.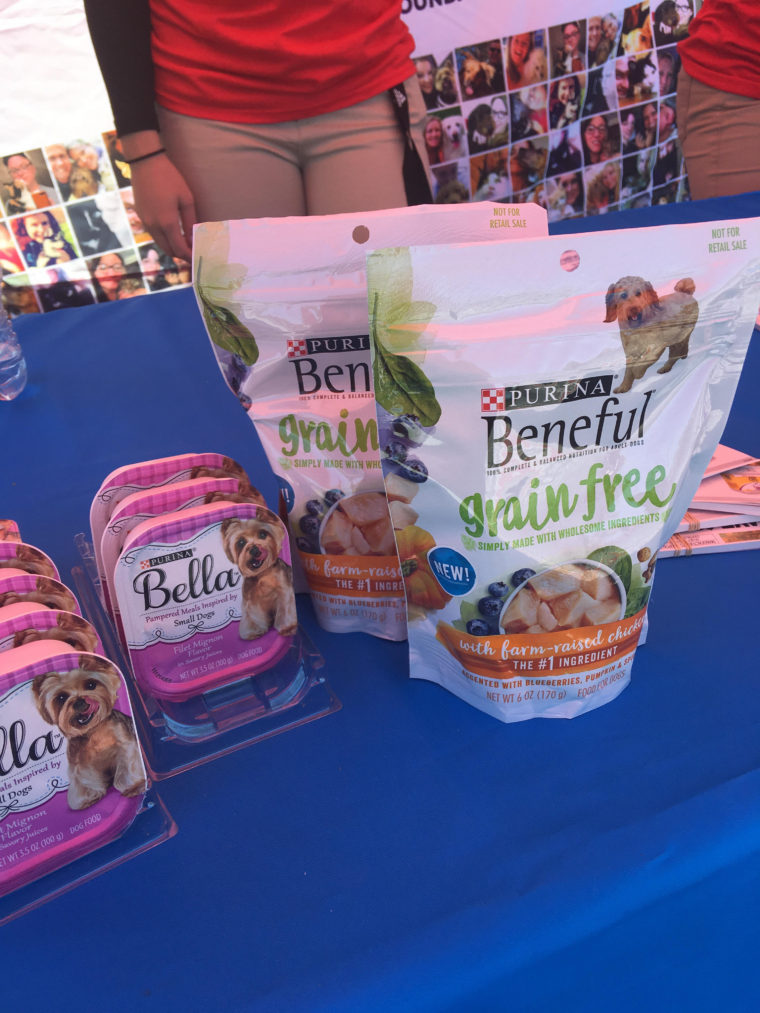 Purina is also hosting events at Walmarts across the country where you can get free samples and pet photo ops.  You can also save on Purina products by getting cash back at Walmat all month long using Ibotta.  Click here for more info