Possibly Needing A Blood Transfusion Because of Anemia – If I Gave Birth Now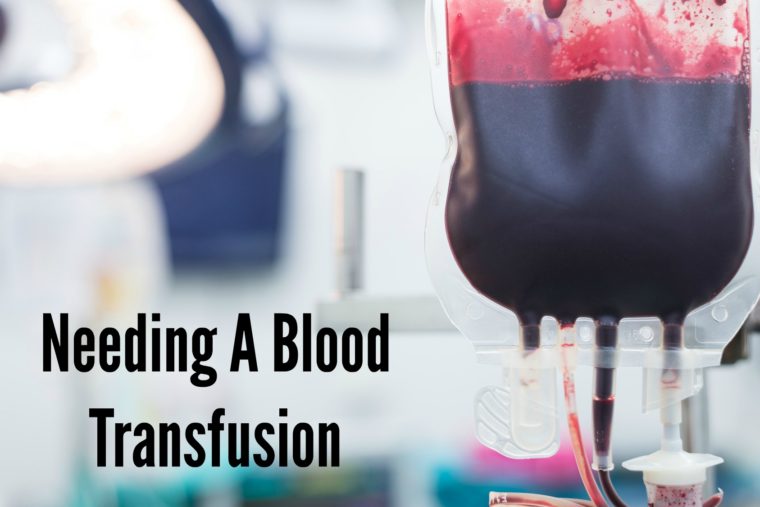 In the week 28 twin update ( go HERE to read it) I talked about week 28 being emotional. The biggest thing to happen that week was firing my OB — the process took a while but the process started week 28 and ended week 29. Is it scary to be 30 weeks now without meeting another OB — heck YES it is. Do not worry I have a meeting setup with another doctor 🙂
So why would someone in their 3rd trimester with twins fire their OB well I am going to share this story with you.
SO this is what happened. Week 26 I had my glucose and anemia test. Passed the glucose test but not the anemia test. Week 14 I did not have anemia but by week 26 I was anemic — which is not a big deal – I have always had issues with anemia. I am not going into all the details of what happened but my OB – but it was indicated that if I went into labor at week 28 I would most likely need a blood transfusion. I am on iron pills – but it will take about a month to have full affect. This has me on edge about going into preterm labor. My mom was crying after the appointment.
But it has gotten me down and I am worried. I have been having morning sickness for the past couple of weeks and there have been a couple times I have thrown up about an hour or two after taking the iron pills. She has me so worried about what she said and I have broken down a few times with worry about going into labor – or I am failing when I have tried my best.
I will be posting tomorrow about all the reasons why I fired the OB — but this is what broke the camels back