26 Weeks Pregnant With Twins Update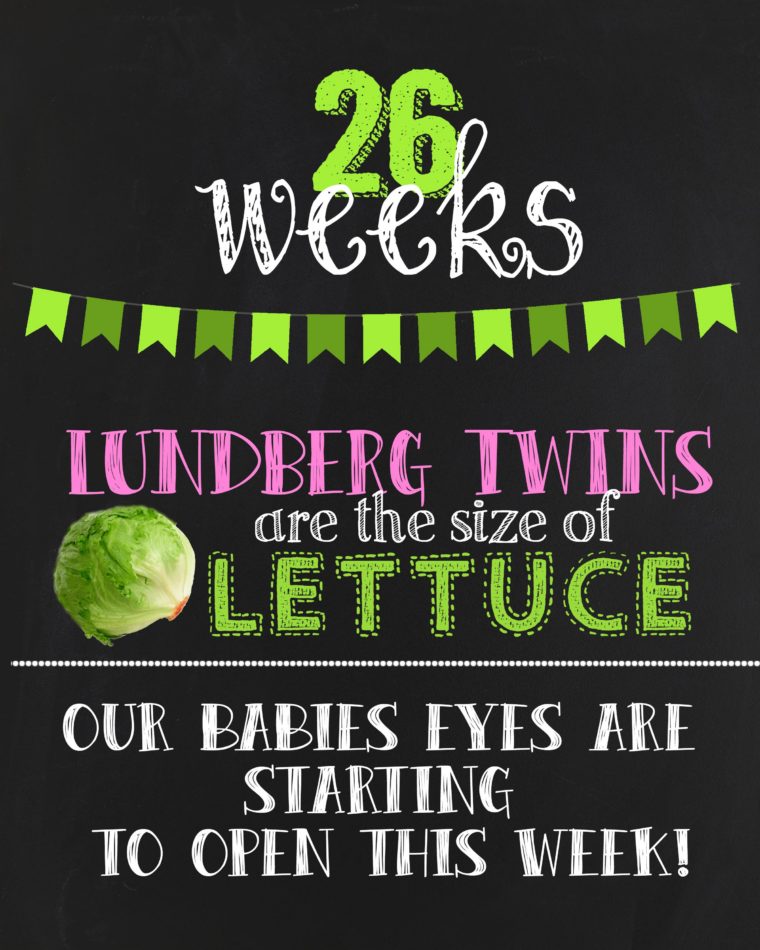 We have made it to week 26! This week is all about the OB appointment with an ultrasound for growth PLUS the dreaded glucose test and some blood work. I was not too worried about the growth scan because I can feel them more PLUS I am getting BIGGER so something is growing in there. I will say I was nervous about the glucose test to screen of gestational diabetes since if you are having twins there is a higher chance of having it.
Almost ALL good news from the appointment. NO gestational diabetes and my blood pressure is rockin – 116/68. The babies were not wanting for me to see their cute faces so I did not get any photos from the ultrasound BUT sadly we did find out that BOTH babies are now breeched. Any tips on how to getting babies to move in a better position please let me know. After all the measurements they both weigh the exact same – 2 pound and 4 oz and are in the 57%. I could not be more happy about this – I know weight on twins is so important since they will be arriving early. Twins are considered full term at 36 weeks. The only negative from the appointment is that I am anemic so I have to start on some iron pills.
Movement is becoming stronger this week – the boy twin is starting to making my tummy roll and his head is usually poking out on my left side. Baby A ( the girl) is tucked away so I only feel her kicks and that is about it. I really am getting excited to meet my little two sweets – they better get ready for TONS of kisses.
Here is my current look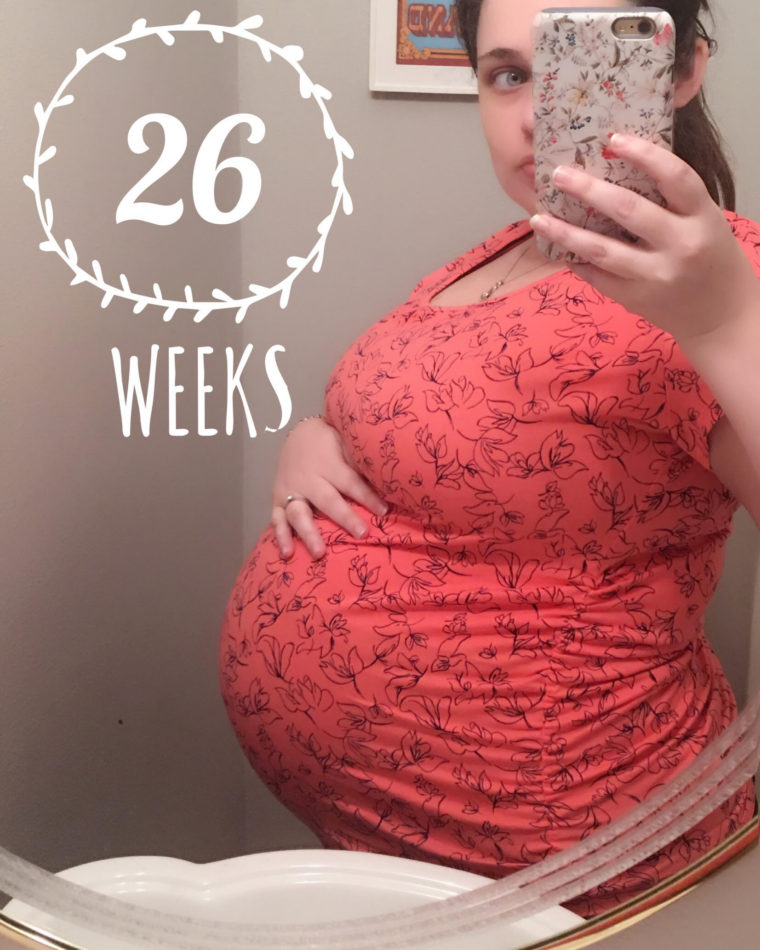 Question Time!
How far along: 26 weeks


Total weight gain: 15.5 pound above my starting weight

Maternity clothes: Yep! No mumus YET

Stretch marks: Loving my Burt's Bees lotion and started using Palmer butter too

Bump: I am as big as a house

Sleep: constantly tired this week


Best moment of this week: Ultrasound – and finding out they are in the 57% percentile

Miss anything: Las Vegas

Movement: Both babies

Food cravings: EVERYTHING

Anything making you queasy or sick: I am good this week

Have you started to show yet: Yep

Genders: Girl and Boy!

Labor signs: Nope

Belly button in or out: Starting to move on out

Wedding rings on or off: On 🙂

Happy or moody most of the time: Pretty stable this week

Looking forward to: 30 Weeks!