32 Weeks Pregnant With Twins Update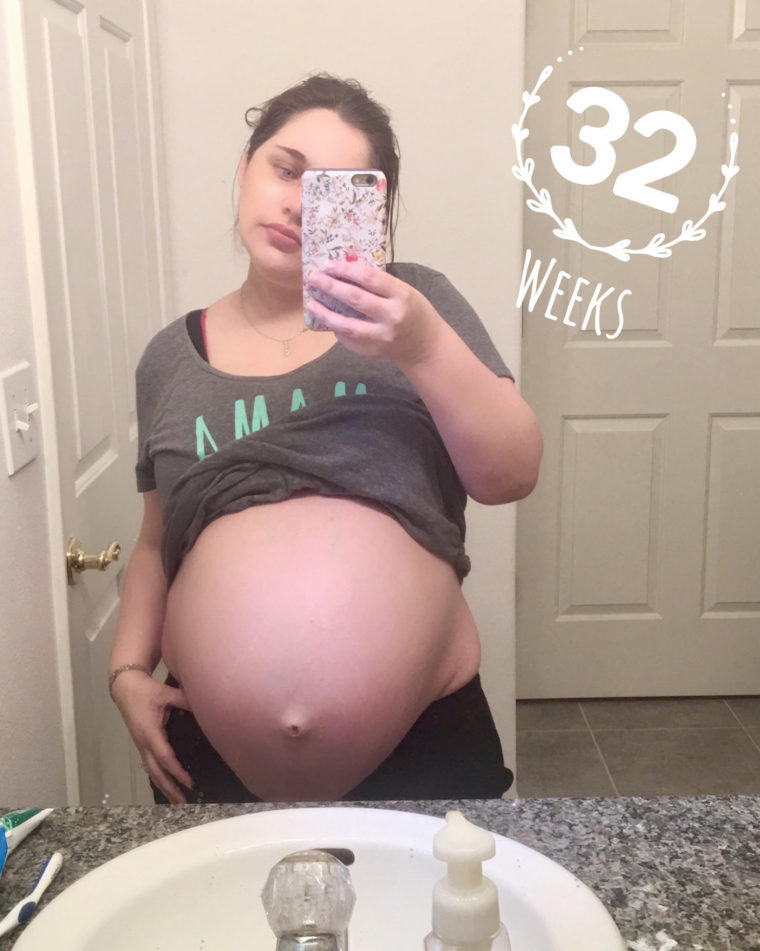 Things are getting a little crazy over here. 32 weeks is kinda big deal — I am starting to realize there is a end of a pregnancy and I am going to have two infants of which to care. This thought makes me want to hid under the table – technically everything is kinda ready but not mentally ready. My birthday happened this week but I was so busy I did not really think about it. I will say my energy is getting a lot lower – the walk to the bathroom is enough for me.
I did go to the OB this week. There was an ultrasound but sadly no photos – not sure why. I know that both of the babies did not show their profile which is most likely why no photos. But I do have good news – my blood pressure is still in a happy place – 116/70 and there is no sugar in my urine. The visit was pretty short at the OB – there is nothing really wrong other than me not feeling that great. I have another appointment in another week.
WELL everything was going great until 4 days after my doctor's appointment. I woke up with the worst headache EVER! I MEAN EVER! I have not taken any pain medication this pregnancy and I broke down and took some NO difference. This was a really rough day for me – it just getting worse and worse to the point I could not hold a conversation. The next day the headache was STILL there – over 24 hours with this headache I decided to call the nurse. Beyond this I was not really feeling Baby B for about 24 hours – he did have the hiccups so I knew he was somewhat okay. The nurse had me go to labor and delivery – where they gave me this magical cocktail of pain meds for my head. It slowly worked — took another 24 hours to get rid of the headache. The OB is concerned about the headache — and I am a bit worried too – — I keep seeing white spots everywhere and being VERY dizzy.  They also hooked me up to a machine to track the babies.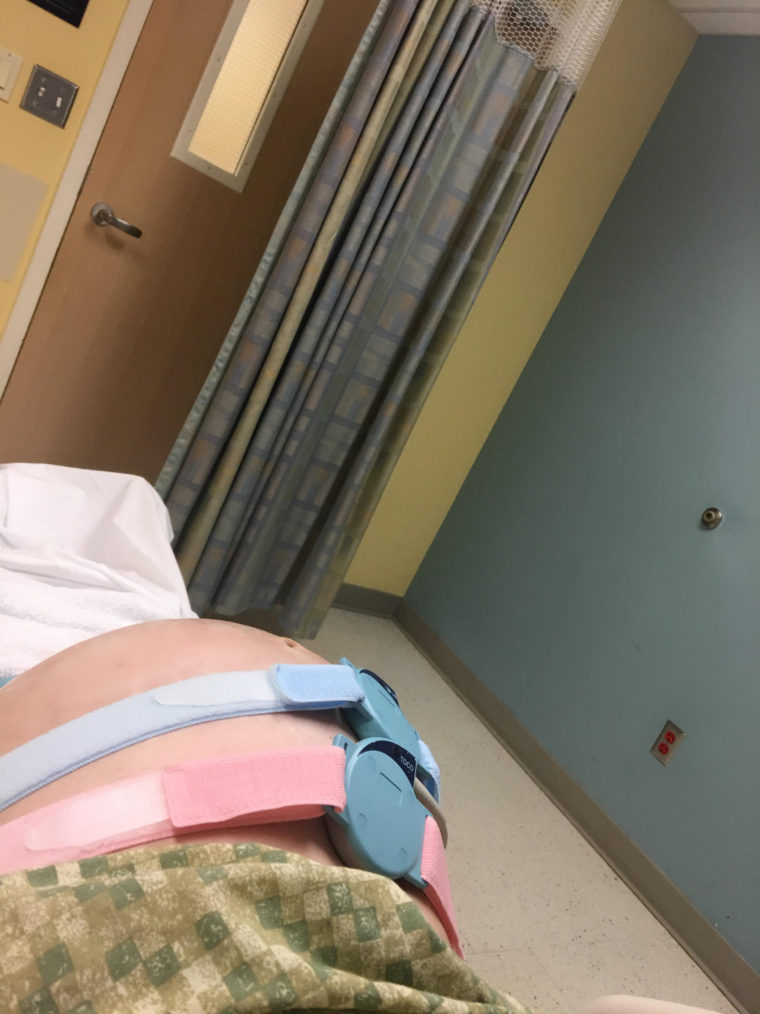 Took 3 nurses, ultrasound machine, and about 30 minutes to find Baby B. He is on my left side head down. The babies looked great and had tons of movement. Can I just tell you I will be so happy when I can hold them in my arms. It seems like it will be a rocky road to the end. I am falling apart you guys 🙁  A nurse and OB at two separate times commented that they do not think I will make it pass 36 weeks. Meaning I have about 1 month left to bake these cookies – I know they could come sooner or later than 36 weeks — but I need something to focus on because it is mentally getting challenging especially with how little I can move.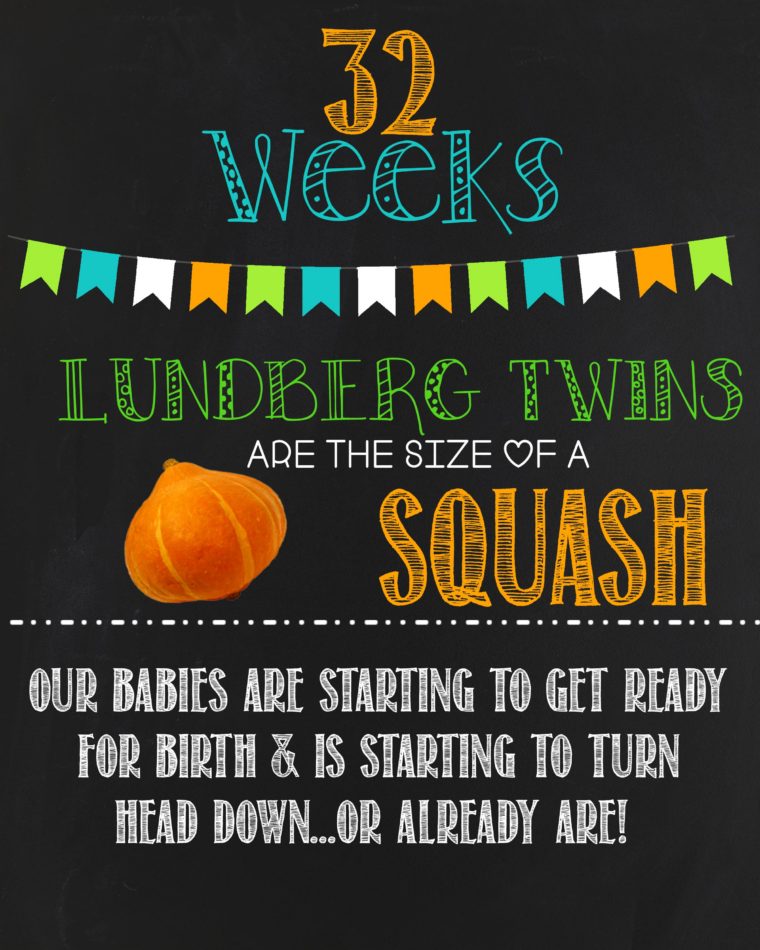 Question Time!
How far along: 32 weeks


Total weight gain: 18 pounds


Maternity clothes: BRING ON THE TENT DRESS! Just kidding – my shirts are getting shorter

Stretch marks: There are some small ones – not too bad

Bump: It hits into everything

Sleep: I want to live in my bed 🙂


Best moment of this week: My birthday! I got to eat TONS of food. Food is my favorite thing ever

Miss anything: My energy


Movement: Both babies

Food cravings: I just want junk food

Anything making you queasy or sick: My headache made me throw up

Have you started to show yet: Yep

Genders: Girl and Boy!

Labor signs: Nope

Belly button in or out: OUT!

Wedding rings on or off: On 🙂

Happy or moody most of the time: Not going to lie and it was a hard week

Looking forward to: 33 week ultrasound 🙂