25 Weeks Pregnant With Twins Update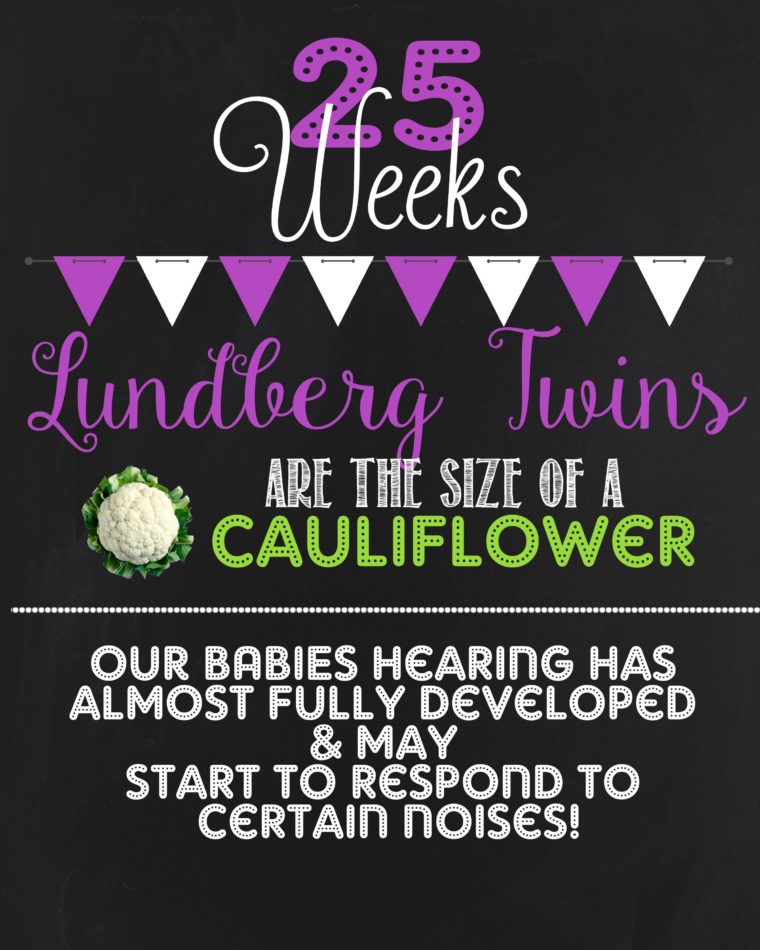 Wahoo we made it 25 weeks – and of course it was drama filled – it was not too much drama ( find out what I am talking about HERE) . The rest of the week went pretty well – I am starting to feel as big as a house and when I walk into a crowd it is like I am parting the Red Seas. I will say the main theme of this week is being tired. I am finding that I am crying a lot – why am I crying I have NO IDEA but I am. I know it is hormonal but I am not use to it.
We are trying to get the nursery in order still – I think we have all the pieces of what we want we just need to put it together. The one major missing piece is a closet – we have a closet and nothing to put in it — we did find some closet inserts at IKEA that could work. The room and closet are extremely small ( enough for one queen size bed and that is it ) so I am trying to keep things as small as possible. I still have to find mobiles for the cribs – that is something I have not found yet.
My weight jumped up this week to my surprise. I am eating the same so it must be the babies gaining weight – I went up about 2.5 pounds in one week! I have a growth scan next week plus glucose test ( I hope I pass the 1 hour).
Here is my baby bump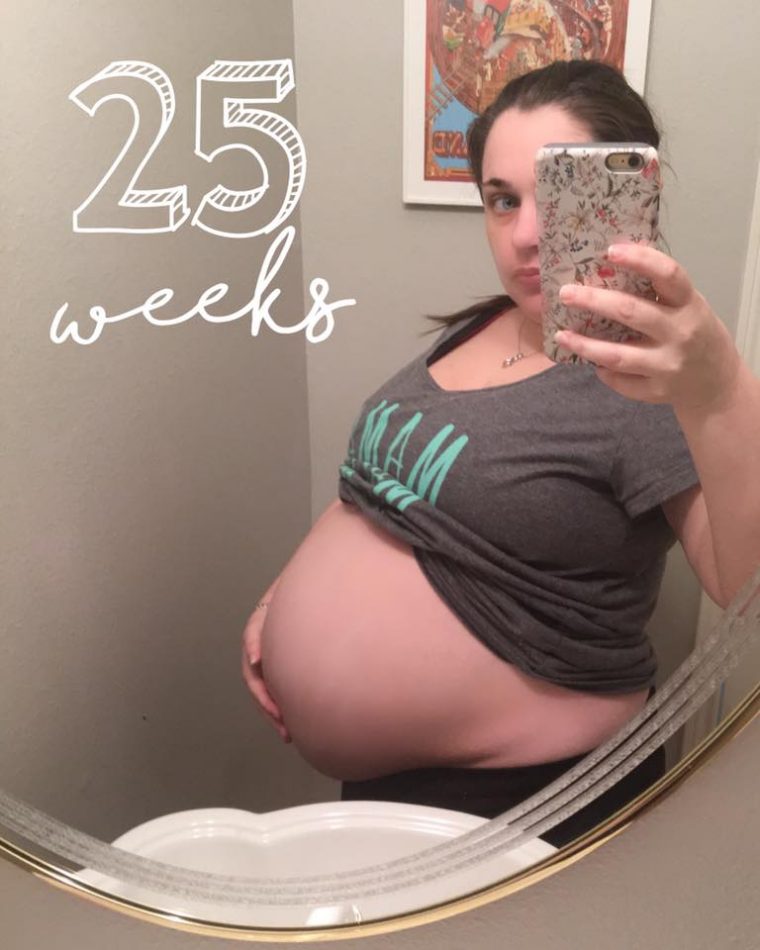 Question Time!
How far along: 25 weeks


Total weight gain: 14.5 pound above my starting weight

Maternity clothes: Yep!

Stretch marks: Loving my Burt's Bees lotion

Bump: I am as big as a house

Sleep: constantly tired this week


Best moment of this week: Seeing my babies on ultrasound

Miss anything: Cocktails!

Movement: Both babies

Food cravings: Cracker Barrel

Anything making you queasy or sick: Long car rides

Have you started to show yet: Yep

Genders: Girl and Boy!

Labor signs: Nope

Belly button in or out: It is almost flat

Wedding rings on or off: On 🙂

Happy or moody most of the time: Moody – crying all the time

Looking forward to: 26 week growth ultrasound