22 Weeks Pregnant With Twins Update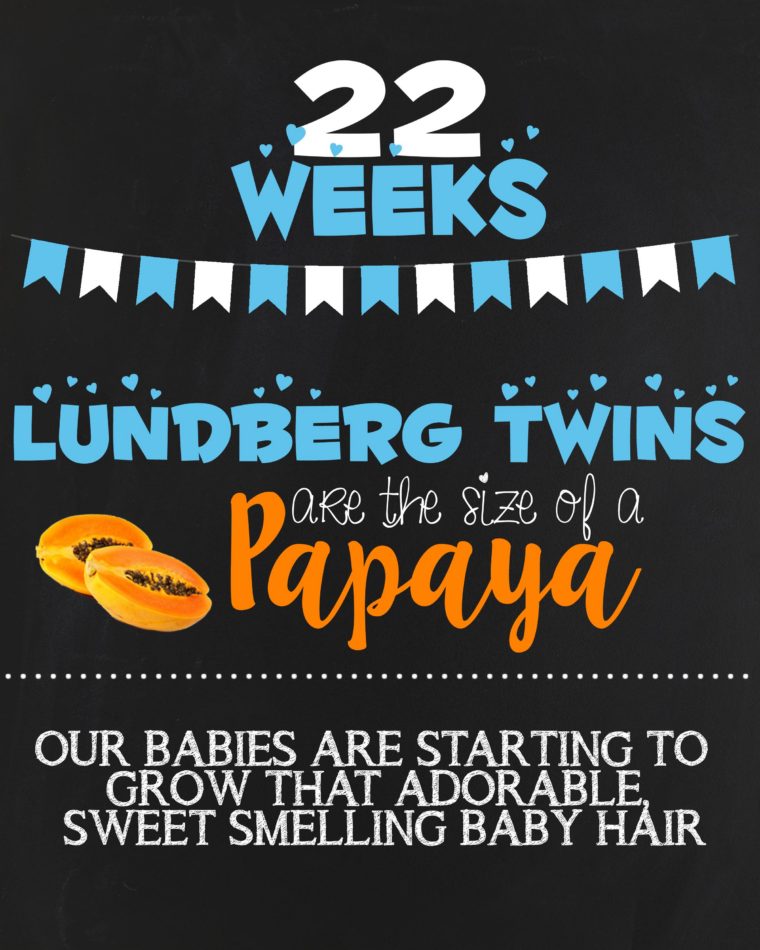 The biggest thing about 22 weeks is that ULTRASOUND! I will have a post detailing the results from the ultrasound – it was a fetal echo. Basically it was a 2 hour long ultrasound looking at the hearts of the twins looking for any defects. IVF babies have a 7% increased risk of having heart defects. I was not too worried I was happy to see my little ones again PLUS seeing my OB again.
Seeing my high risk OB is always nerve wracking. My blood pressure was MUCH better than before – 117/72 – I am still trying to be careful with the amount of salt I am taking in. The one issue I had with the appointment is that I want to be seen more just for peace of mind. Basically I am worried I am going to miss the signs of something and waiting a month is a little much; however, my OB said there is nothing wrong so we are keeping with the month plan.
Side Note – MORNING SICKNESS CAME BACK FOR THE WHOLE WEEK — YAY…. not.
Here is my bump shot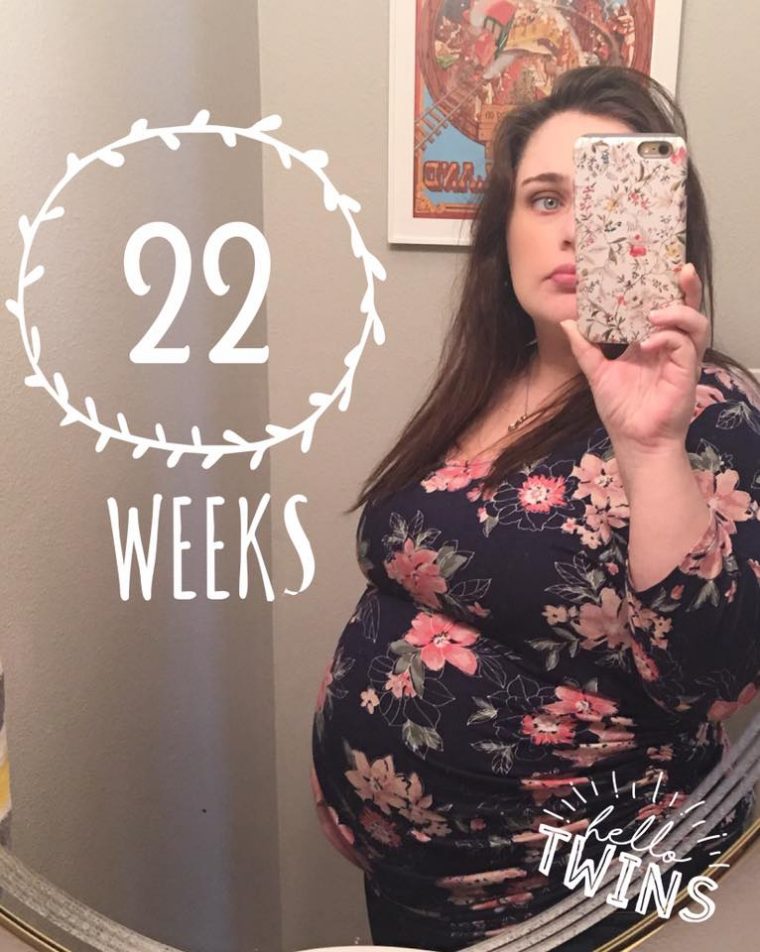 Now for the ultrasound photos… Let me explain Baby A ( She is face planted onto my bladder soooo that is why she looks …. honestly a little scary)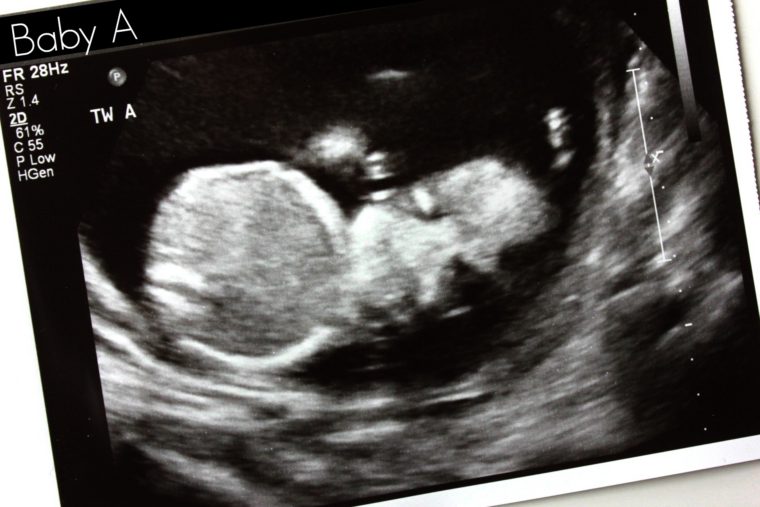 Here is Baby B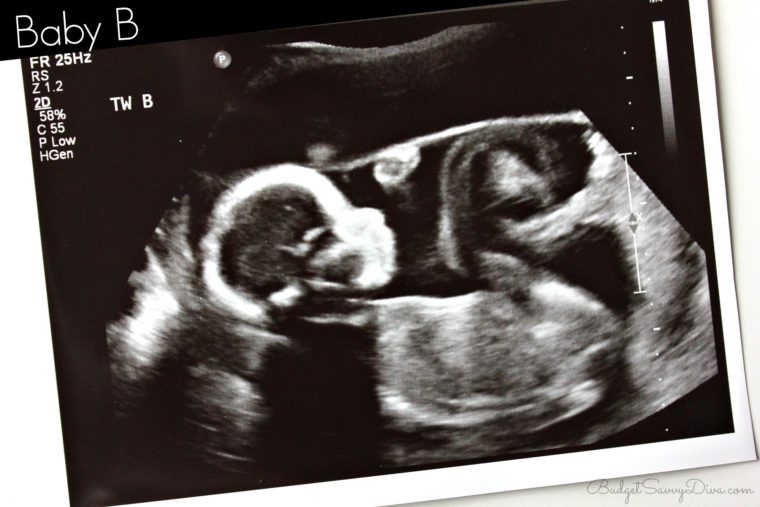 Question Time!
How far along: 22 weeks


Total weight gain: 8 pound above my starting weight

Maternity clothes: maternity clothes only – I did a trip to mall recently got tons of new clothes

Stretch marks: not yet — finger crossed. I use oil and lotion

Bump: Seems big – I am knocking into stuff

Sleep: Better than last week


Best moment of this week: Seeing the babies on ultrasound

Miss anything: TUNA SANDWICHES

Movement: Both babies

Food cravings: Lot of meat

Anything making you queasy or sick: Morning sickness this week.

Have you started to show yet: Yep

Genders: Girl and Boy!

Labor signs: Nope

Belly button in or out: In but it is move forward – I give it another month

Wedding rings on or off: On 🙂

Happy or moody most of the time: Morning sickness has me down

Looking forward to: Baby Shower coming up in May