Veggie Cuisine in 2018: Plant Based Protein and Other Tips
This shop has been compensated by Collective Bias, Inc. and its advertiser. All opinions are mine alone. #VeggieNewYear #CollectiveBias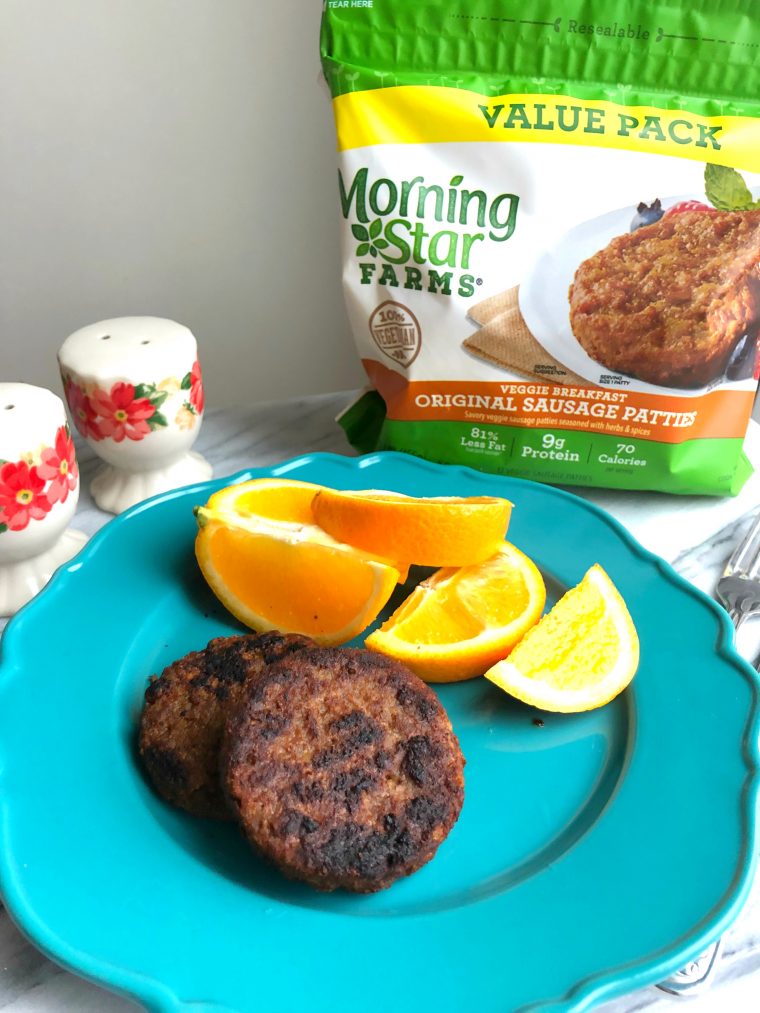 Happy New year!  I'm celebrating the new me and how I want to optimize my family time and kill it in 2018 by going veggie.  This is that perfect time when we adjust course, look at our goals.  Set our sights on a brighter future, and I couldn't be happier to do it with Gwendolyn and Lawson over the hump of their first six months of life. I went to Walmart for my breakfast shopping needs.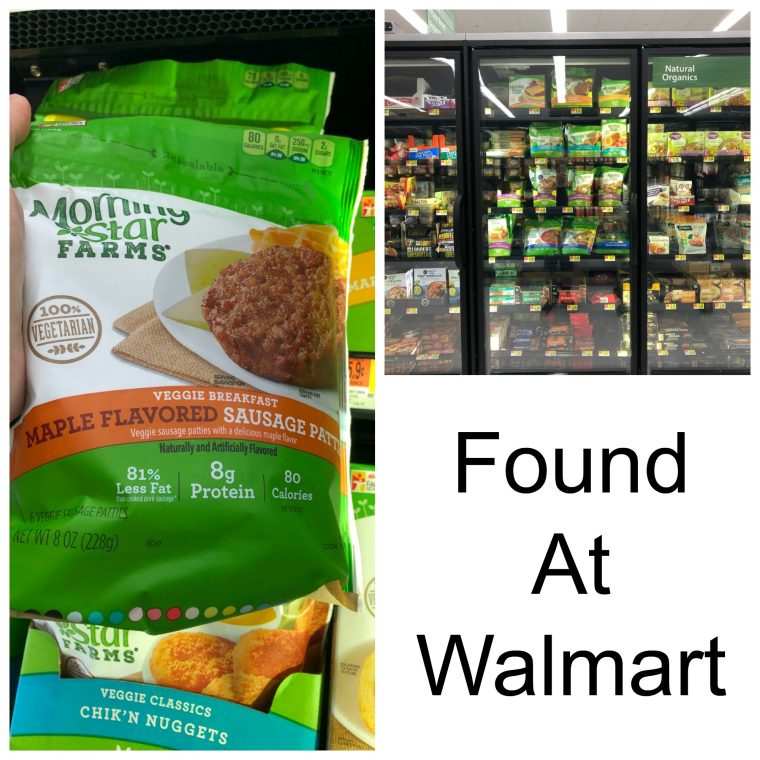 They make me want to be the best mom I can be and that means maximizing my time with them and keeping up with them, which required a whole lot of energy.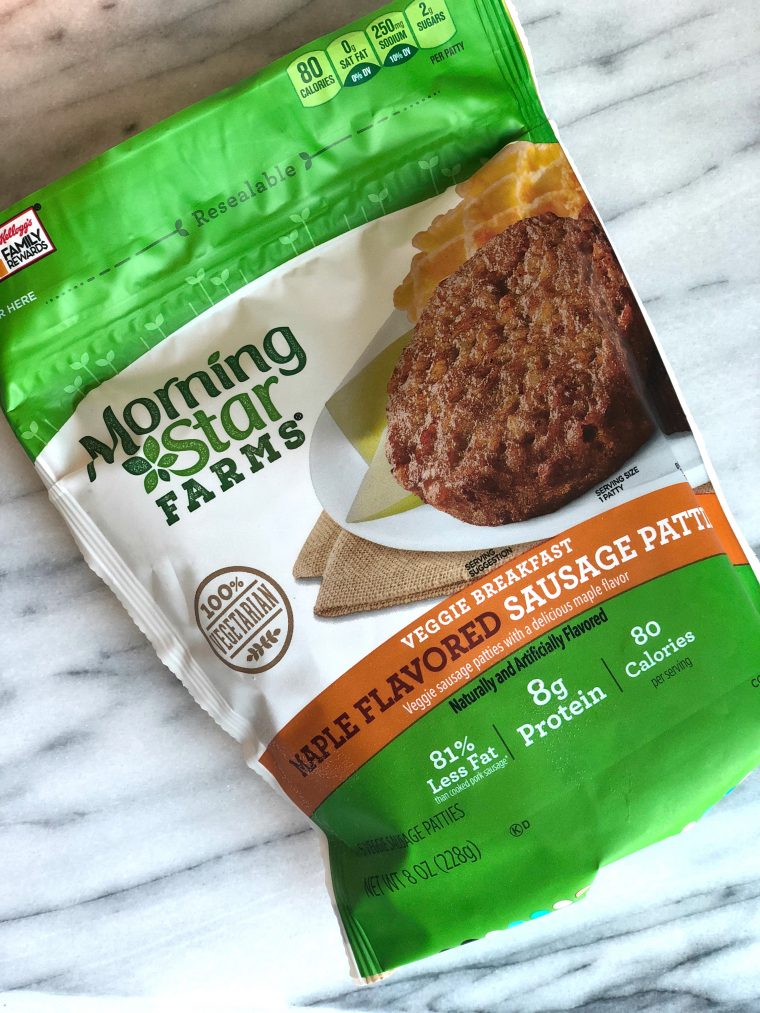 Click here for savings from Ibotta.

Eric and I have never been big breakfast people.  He skips it unless I make a casserole, or something he can reheat quickly.  I'm not much better.  I just don't usually care for the traditional breakfast foods, because I prefer more health minded alternatives.  That's why I am resolved to keeping up my energy by getting nourishment throughout the day starting with that most important meal.  For me, the best way to do it is with MorningStar Farms® because they have the best breakfast veggie cuisine.  Eric should really cut back on his fatty meats, too and he actually likes MorningStar Farms as much as I do.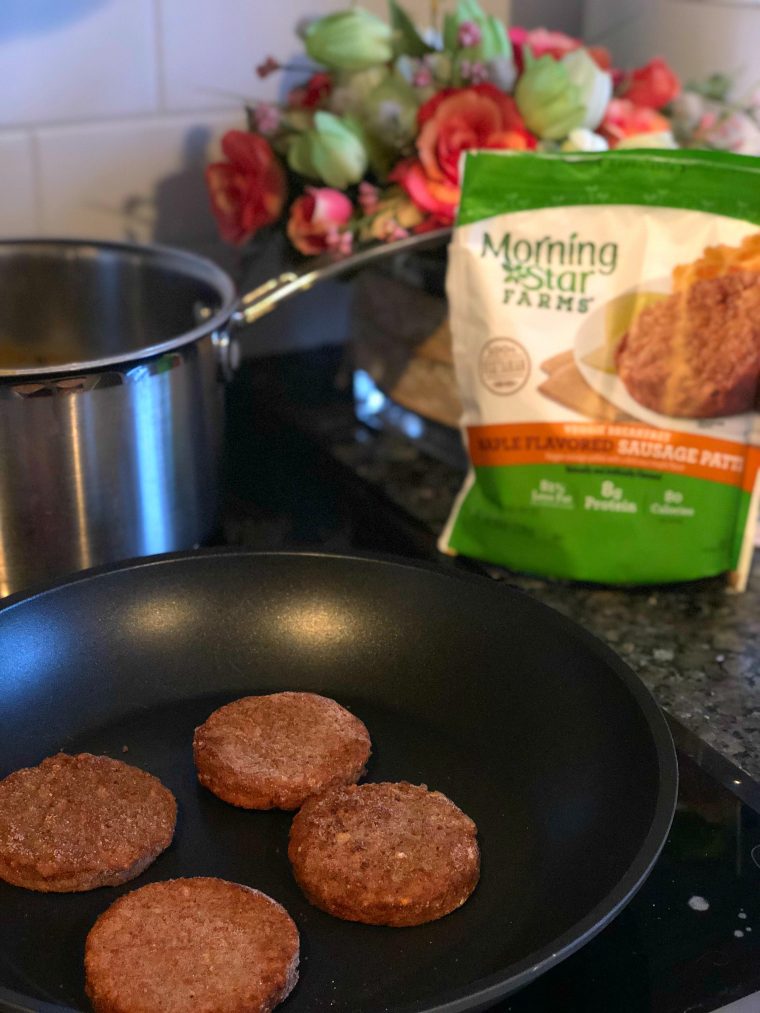 If you struggle to stick with the most important meal of the day and are looking for better for you options to improve yourself in the coming year, here is a short list of quick cheats.
Keep it easy.  Not just easy to make, but something you can keep in the refrigerator and easily reheat.

Portion Control.  Casseroles are amazing and I love to cook them because they satisfy #1.  But if you use a muffin pan you can create pre-portioned servings.  Use it to make little sausage patty biscuit cups.

Go veggie cuisine instead of meat.  Use delicious MorningStar Farms® Maple Flavored Sausage Patties.  You have to taste it to believe it.  I'm not a vegetarian, but MorningStar Farms is a smart and great tasting choice for everyone looking to meet those wellness goals for 2018.  You know what's not good for you and there are lots of other ways you can use substitutions in your cooking to make your favorite dishes better for you.  This one just happens to be my favorite.  The plant protein power is a better way to start the day off right.

Add fruit.  Add fruit to anything.  A side of fresh fruit doesn't just make breakfast prettier.  It makes it better.  We really don't eat enough fruit.  We love it.  We just don't eat enough and we should so we're gonna.  With fruit and plant based meat alternatives dominating the new year I hope we'll be able to maintain a happy and healthy household for our children to grow up in.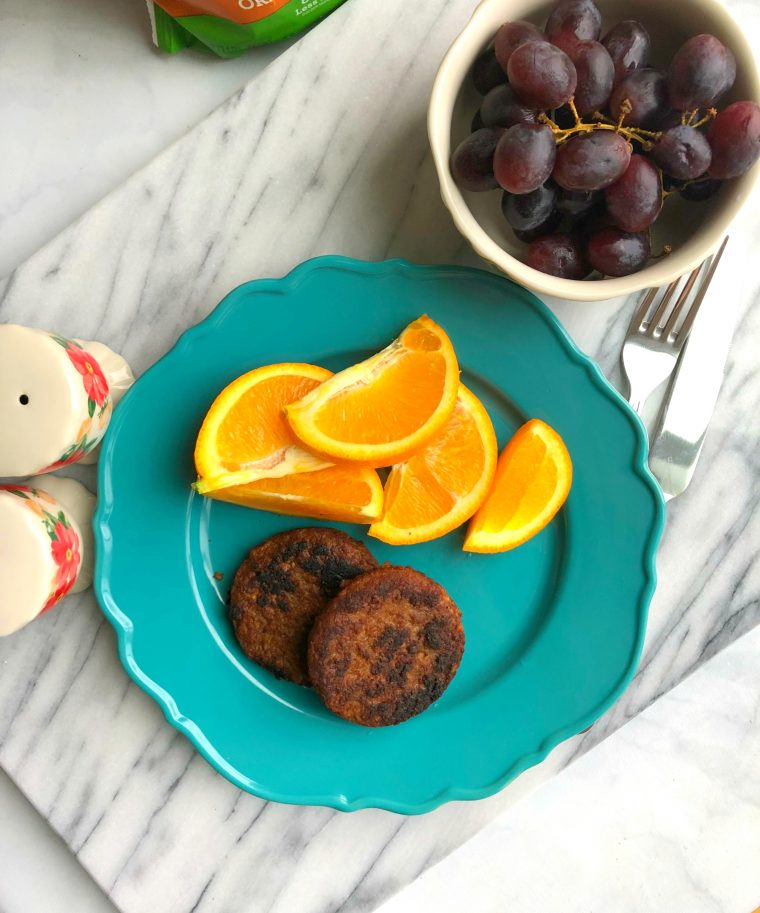 For more information about MorningStar Farms go here.