Starlink: Battle For Atlas Starter Pack Deal at Best Buy
The reviewer has been compensated in the form of a Best Buy Gift Card and/or received the product/service.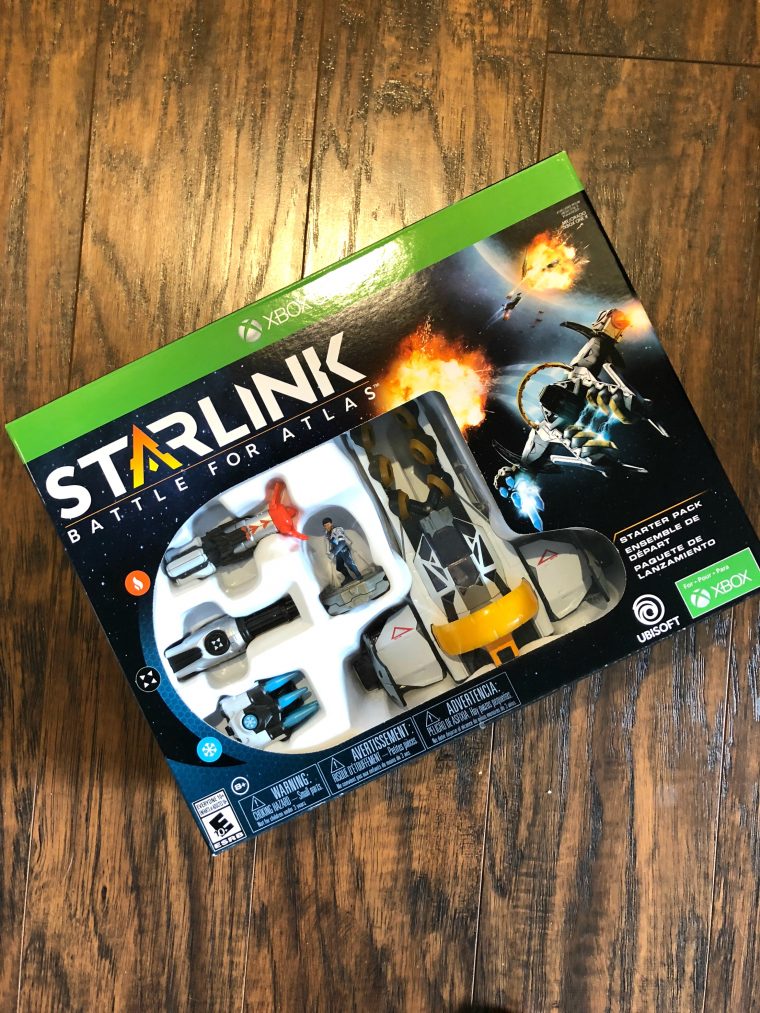 While you are doing your shopping at Best Buy this Christmas, be sure to pick up Starlink: Battle for Atlas.  We tried this game out on Eric's Xbox One and it is EPIC! Eric played it a lot on his own, but I was able to play with him in a split screen two player co-op mode.  I have never played anything like it and Eric was really impressed with the real time use of modular toy technology which has come a long way since the last time he experimented with the medium.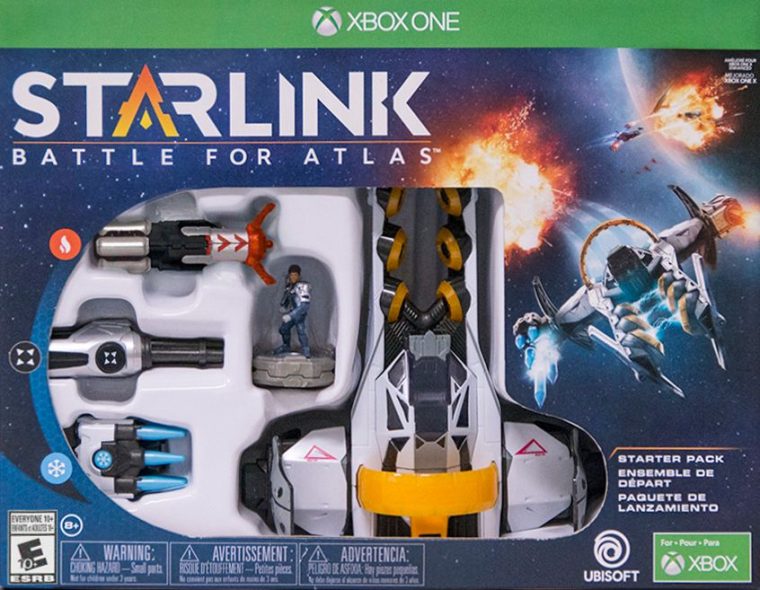 About Starlink: Battle For Atlas
The game is ultimately about space exploration.  There are battles in the stars and on land as your ragtag space crew attempt to thwart an evil villain called Grax.  Fans of tactile toy play will love the way you can assemble your starship with different attributes. The game recognizes the pilot, the ship, and the weapons, even down to their placement on the starship.  
The customization and modification of this is really cool.  Changes to the physical toy are shown instantly on the game and directly impact the course of your battle.  Changes you make to the starship have a meaningful outcome in the gameplay.
The physical components are really neat to play with and use in connection with the game, but it's also optional as you can also buy the components digitally.  It all depends on how you prefer to experience the game. The modular aspect of the toys make them really great for playing on a friend's system. I like the tangible aspect of the modular equipment as it creates more of a connection to the game world.
Starlink: Battle For Atlas is available on Nintendo Switch and Playstation®4 as well.  It's a beautiful game with lots of cool worlds to explore. Eric pointed out that it also features Star Fox, which he was really excited about.  Right now until 12/22, you can save $25 on Starlink Starter Packs and also save 30% on additional Starlink toys. Go here for details.