Norelco S9000 Precision Razor at Best Buy – Budget Savvy Diva
The reviewer has been compensated in the form of a Best Buy Gift Card and/or received the product.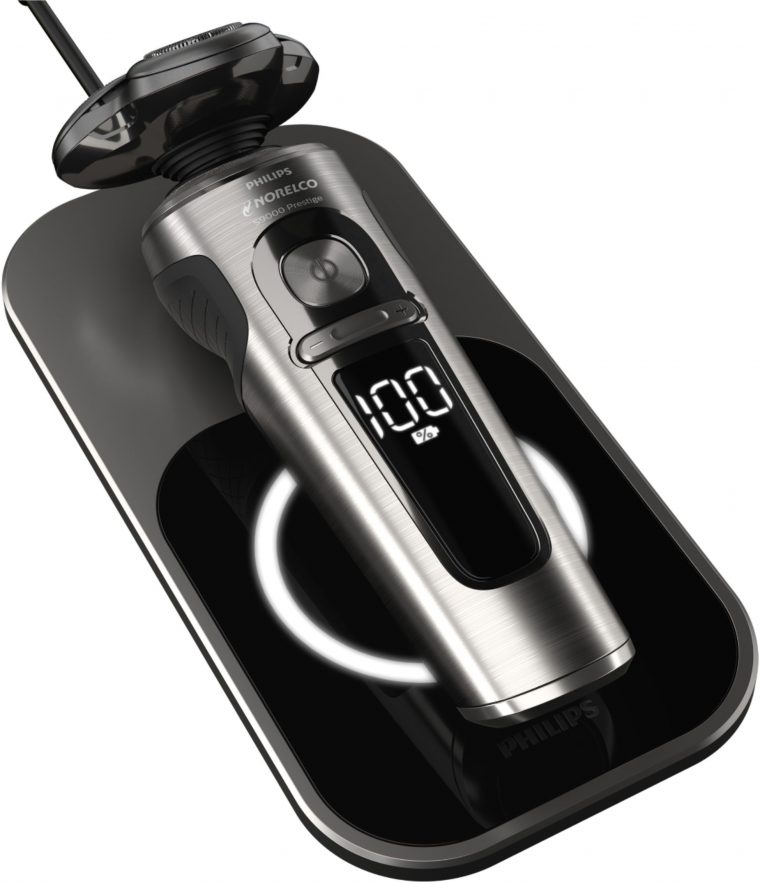 I found something, shopping at Best Buy for my husband that I didn't think I'd see.  Eric has had razor problems lately and was looking for something he could rely on for a really close shave.  Up until now, he has just used disposable razors and they just aren't cutting it. I had no idea, but Best Buy sells Norelco razors.  I agreed to share my experience in return for a gift card compensation from Best Buy. Here is what I found out about the Norelco S9000.
Philips Best Shaver
This is the real deal.  Much better than the refillable blades Eric is used to buying.  The Norelco S9000 is Philips' top of the line shaver. It delivers the ultimate in closeness and comfort to your skin.  In Eric's experience, he got the closest shave ever thanks to NanoTech precision; and he noticed a lot less redness and burning, which is a total win!
After using it for a little while he really got attached to the way is shaves.  He has a tendency to let it go a little while sometimes. So, he usually has a lot of difficulty getting a close shave after nearly a week of growth.  However, the S9000 has such an efficient system it works on up to seven-day beards. density doesn't seem to matter, because it has sensors that gauge hair density at a rate of 15 times per second and automatically adapts.  
It's great wet or dry too and has an even smoother feel with foam or gel, which Eric wasn't sure about, but it worked great!  The build of the shaver allows it to pivot in 8 different directions and glide around contours of the face and neck, plus it has three settings and an attachable trimmer if you are more into styling.
Philips Norelco S9000 Prestige Qi-Charge Electric Shaver
There's more to love about the Norelco S9000 because it's super easy to wash and it has a high capacity battery that not only charges in as little as an hour, it also charges wirelessly.  You know when it's time to charge by the indicator. Despite the closeness of the shave the Norelco S9000 is surprisingly comfortable on skin, due to the protective coating cause by SkinComfort rings that surround the shaving heads.
This is really a fascinating find if you are looking for a top of the line razor that maximizes comfort and provides a close shave.  Find out more at BestBuy.com.